Kayla Bell Memorial Lecture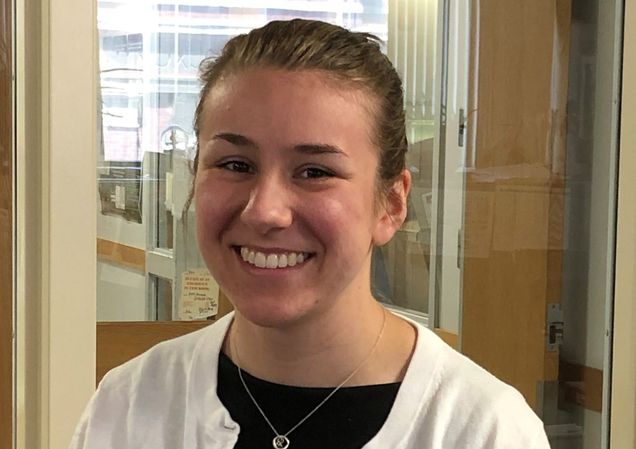 In August 2020, the BUSM Pulmonary Center community experienced the shocking and sudden loss of Kayla Bell, a research technician in the Maglione laboratory of the Pulmonary Center. Not only was Kayla a highly talented scientist and aspiring immunologist, she was a consummate team player always looking for ways to help out in the Pulmonary Center.
The Kayla Bell Memorial Lecture was established in 2021 to commemorate Kayla Bell's scientific contribution to the Pulmonary Center and unforgettable kindness and friendship as a beloved member of our Pulmonary community.
Previous Spearkers:
March 29, 2023
Megan Cooper, MD, PhD
Professor of Pediatrics, Rheumatology and Immunology, Washington University-St. Louis
March 16, 2022
Carrie Lucas, PhD
Assistant Professor of Immunobiology, Yale University
In the spirit of Kayla's thoughtful and eager generosity, we have established a Kayla Bell Pulmonary Center Citizenship Award. This award is an occasion to celebrate and commemorate the time that Kayla shared with us, bestowed annually to a member of the Pulmonary Center who most embodies Kayla's kind and helpful manner. Please nominate colleagues for the 2023 Kayla Bell Award.
Congratulations to our Past Winners!!!
2023
Mary Lou Beermann
CReM Lab Manager
"…she goes above and beyond in helping everyone in the CReM."
"She is also always willing to help anyone with their experiments and always has helpful advice – both science and life advice!"
"Mary Lou routinely goes above and beyond to help anyone who asks for it…"
"…she goes out of her way to identify lab members that are struggling either in science or in life, to improve their quality of life."
"Mary Lou goes above and beyond to help trainees…"
"…a key player in supporting the mental health of those around her."
"An invaluable member to the center and lab."
2022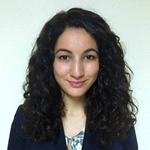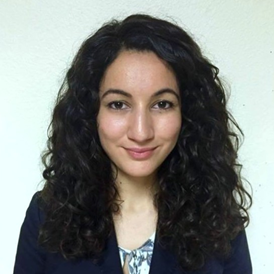 Neelou Etesami
MD/PhD student
"…Neelou embodies all of the traits that we miss so much about Kayla…"
"…Brings her community together both academically and socially…"
"… Always willing to lend a hand and is incredibly helpful…"
"… An exceptional scientist, and her work on the role of B cells in heterotypic immunity is an extension of Kayla's research in the Maglione Lab…"
"… Works to foster a more collegial and equitable environment…"
"… Brings a wonderful sense of joy and an atmosphere of fun that is, no pun intended, infectious…"
"… Always ensures that new pulmonary center personnel are made to feel welcome and invited to social gatherings…"
"… Neelou exemplifies what it means to be a great lab citizen!"