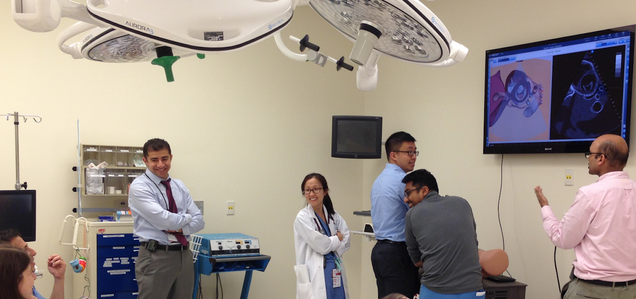 MD Fellows
Pulmonary Center faculty train MD clinical fellows in the subspecialties of Pulmonary and Critical Care Medicine or Allergy and Immunology.  These fellowship programs provide superb clincal education coupled with first-rate research training, to prepare physicians to be outstanding clinical and/or basic science investigators who best practice and more importantly improve these medical disciplines.
PhD students
Pulmonary Center faculty provide PhD training to students in scientific research relating to lung biology, primarily in the Molecular and Translational Medicine program but also in the MD/PhD program, Immunology program, Microbiology Department, Biochemistry Department, and more.
Postdocs
Pulmonary Center faculty train PhD and MD/PhD postdoctoral fellows.  Interested applicants are encouraged to contact potential mentors of interest directly.
Biology of the Lung: A Multidisciplinary Approach
The Pulmonary Center provides an integrated training program for basic, translational, and clinical scientists through an NIH-funded T32 program, in which PhD and MD researchers are trained side-by-side in the latest approaches to solving currently pressing questions in lung biology and pulmonary medicine.