Zoe M. Weinstein MD, MS
Assistant Professor, General Internal Medicine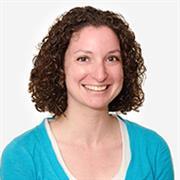 Sections
General Internal Medicine
Centers
Clinical Addiction Research and Education Unit
Biography
Zoe M. Weinstein, MD, MS, is a graduate of Boston University's Addiction Medicine Fellowship and board certified in Internal Medicine and Addiction Medicine. She has been the Director of Boston Medical Center's interdisciplinary addiction consult service since July 2016. She has been NIDA grant funded as a co-investigator on multiple studies to deliver training and technical assistance to interdisciplinary provider teams (physicians, nurse practitioners, social workers, addiction counselors and recovery coaches) to expand treatment for opioid use disorder among hospitalized patients in New York City public hospitals as well as hospitals in Massachusetts as part of the HEALing Communities Study. She is currently site-PI of two NIDA Clinical Trial Network studies focused on inpatient addiction care. Her clinical and research work are also focused on long-term Office-Based Addiction Treatment (OBAT) with buprenorphine. She currently serves as Associate Director of Boston University's Addiction Medicine Fellowship Program, a board member of AMERSA and is a site medical director of a local methadone clinic.
Websites
Education
Medicine-Internal, MD, University of California San Francisco, 2011
Psychology, BA, Columbia University, 2006
Publications
Published on 2/7/2023
Rozansky H, Awtry E, Weinstein ZM, Peterkin AF. Grayken lessons: the role of an interdisciplinary endocarditis working group in evaluating and optimizing care for a woman with opioid use disorder requiring a second tricuspid valve replacement. Addict Sci Clin Pract. 2023 Feb 07; 18(1):9. PMID: 36750906.
Published on 1/25/2023
Peterkin AF, Jawa R, Menezes K, You J, Cabral H, Ruiz-Mercado G, Park TW, Kehoe J, Taylor JL, Weinstein ZM. Pre-Paid Phone Distribution: A Tool for Improving Healthcare Engagement for People with Substance Use Disorder. Subst Use Misuse. 2023; 58(4):585-589. PMID: 36695079.
Published on 1/9/2023
Laks J, Walley AY, Bagley SM, Barber CM, Gaeta JM, Neville LA, Peterkin AF, Rosenthal E, Saia KA, Weinstein ZM, Harris MTH. Developing a Women's Health track within addiction medicine fellowship: reflections and inspirations. Addict Sci Clin Pract. 2023 Jan 09; 18(1):3. PMID: 36617557.
Published on 11/11/2022
Sulakvelidze N, Ronan C, Peterkin AF, Weinstein ZM. Efficacy of Low-Dose Versus Traditional Buprenorphine Induction in the Hospital: A Quantitative and Qualitative Study. Am J Ther. 2023 Jan-Feb 01; 30(1):e1-e9. PMID: 36608069.
Published on 7/26/2022
Calcaterra SL, Bottner R, Martin M, Englander H, Weinstein ZM, Weimer MB, Lambert E, Ronan MV, Huerta S, Zaman T, Ullal M, Peterkin AF, Torres-Lockhart K, Buresh M, O'Brien MT, Snyder H, Herzig SJ. Management of opioid use disorder, opioid withdrawal, and opioid overdose prevention in hospitalized adults: A systematic review of existing guidelines. J Hosp Med. 2022 Sep; 17(9):679-692. PMID: 35880821.
Published on 7/26/2022
Calcaterra SL, Martin M, Bottner R, Englander H, Weinstein Z, Weimer MB, Lambert E, Herzig SJ. Management of opioid use disorder and associated conditions among hospitalized adults: A Consensus Statement from the Society of Hospital Medicine. J Hosp Med. 2022 Sep; 17(9):744-756. PMID: 35880813.
Published on 6/27/2022
Buresh M, Nahvi S, Steiger S, Weinstein ZM. Adapting methadone inductions to the fentanyl era. J Subst Abuse Treat. 2022 Oct; 141:108832. PMID: 35870437.
Published on 5/18/2022
Datar Y, Yin K, Wang Y, Lawrence KW, Awtry EH, Cervantes-Arslanian AM, Kimmel SD, Fagan MA, Weinstein ZM, Karlson KJ, McAneny DB, Edwards NM, Dobrilovic N. Surgical outcomes of pulmonary valve infective endocarditis: A US population-based analysis. Int J Cardiol. 2022 Aug 15; 361:50-54. PMID: 35597492.
Published on 5/14/2022
Taylor JL, Laks J, Christine PJ, Kehoe J, Evans J, Kim TW, Farrell NM, White CS, Weinstein ZM, Walley AY. Bridge clinic implementation of "72-hour rule" methadone for opioid withdrawal management: Impact on opioid treatment program linkage and retention in care. Drug Alcohol Depend. 2022 Jul 01; 236:109497. PMID: 35607834.
Published on 4/6/2022
Shankar D, Borrelli B, Cobb V, Quintiliani LM, Palfai T, Weinstein Z, Bulekova K, Kathuria H. Text-messaging to promote smoking cessation among individuals with opioid use disorder: quantitative and qualitative evaluation. BMC Public Health. 2022 Apr 06; 22(1):668. PMID: 35387648.
View full list of 43 publications.