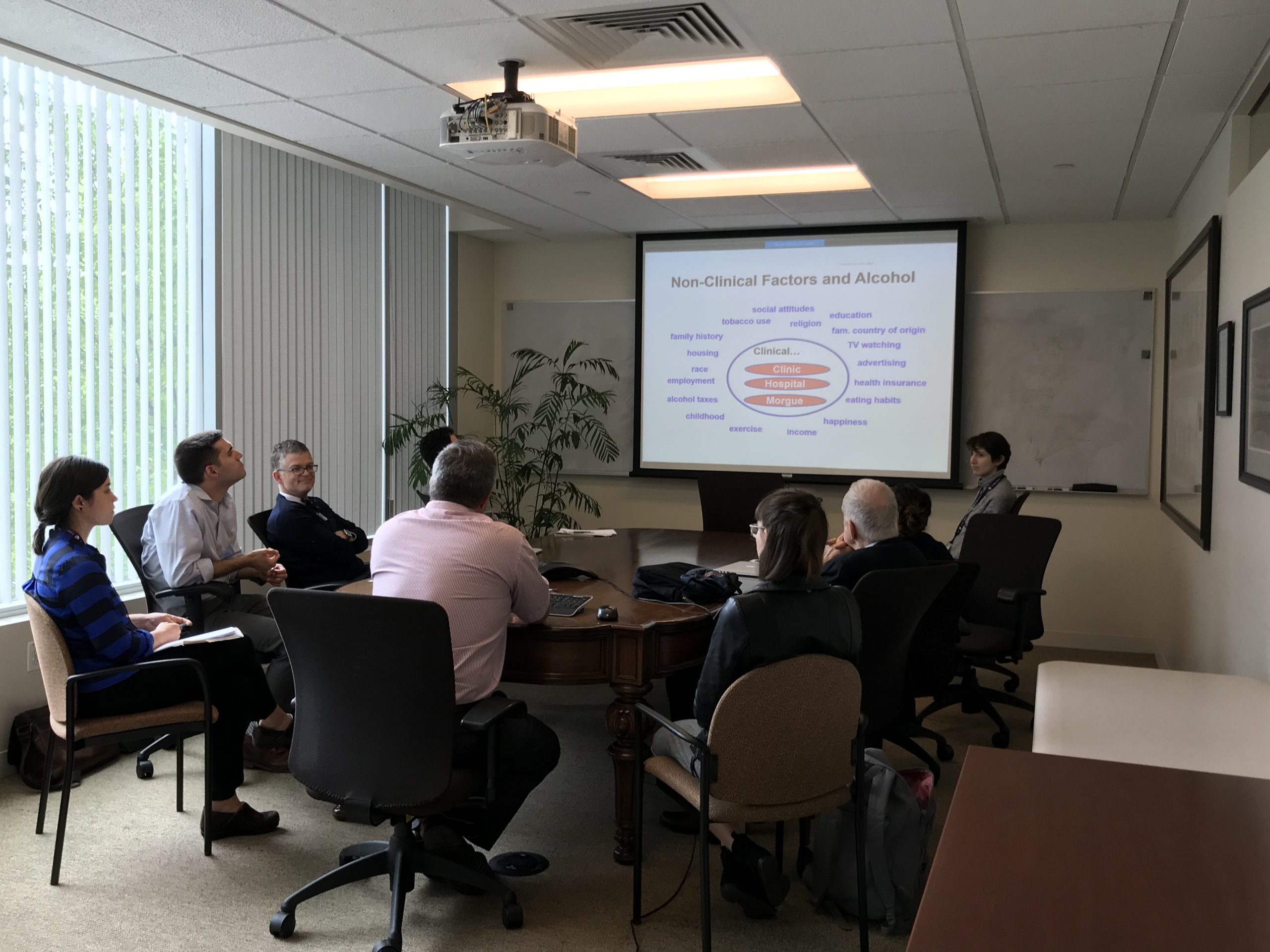 Learn More
Mission of the Grayken Fellowship in Addiction Medicine: Prepare physician leaders for careers in Addiction Medicine to improve the health and wellness of people who use substances through clinical care, research, education, advocacy, and public health. The program is invested in Boston Medical Center's commitment to provide "exceptional care without exception," which includes intentionally addressing the health and wellness inequities faced by people due to discrimination by race, ethnicity, poverty, age, gender, sexual orientation, disability and stigmatizing illness.
The Grayken Addiction Medicine Fellowship Program is a 1 or 2 year fellowship. Year 1 is clinically-focused on fulfilling the requirements for board certification in addiction medicine. Focus areas include adolescent and young adults, homeless healthcare, medical education, community health, low barrier substance use disorder treatment and women's health. Year 2 is focused on mentored research projects and typically includes a Master's of Science in Epidemiology or Health Services Research. There is also a 3-year combined Infectious Disease-Addiction Medicine Fellowship and a 2-year Fellowship in OB/GYN and Addiction. Fellows are mentored by our multidisciplinary faculty from Internal Medicine, Family Medicine, Infectious Disease, Emergency Medicine, Pediatrics, Obstetrics & Gynecology and Addiction Psychiatry. The Grayken Fellowship in Addiction Medicine is accredited by the ACGME.
The Grayken Addiction Medicine Fellowship remains committed to fostering a supportive learning environment for everyone including people with diverse background and experiences. We will begin reviewing applications mid summer and sending invitations for interviews through ERAS by the end of August 2023. We use a structured interview process and conduct virtual interviews on Thursday afternoons (EST) only September 7, 14, 21, 28, October 5 and 12.  All communications about waitlists and rejections will occur through ERAS by October 27.
We will be participating in the NRMP match program number 4042440001 .
We will have one position outside the match for our OB/GYN subspecialty track. This position is a 2 year fellowship specifically designed for Obstetrician Gynecologists who will receive expert training in complex care of birthing people with substance use disorders. Applications for this track due December 1st.
Prospective Rotators click here