William Edward Boden MD
Voluntary Professor, Cardiovascular Medicine
Lecturer in Medicine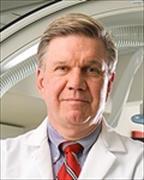 Sections
Cardiovascular Medicine
Biography
I am ABIM board-certified in both Internal Medicine and the subspecialty of Cardiovascular Disease. Since 1979, I have held university appointments at Brown University, Wayne State University, Tufts New England Medical Center, Boston University, the University of Connecticut, State University of New York in Buffalo, and Albany Medical College. For the past 27 consecutive years, I have held leadership roles as either a Chief of cardiology or Chief of Medicine at both federal VA facilities and in the academic private sector, all of which have had strong affiliations with their respective academic health centers. In 2016, I re-joined the VA Boston MAVERIC Center as the Scientific Director, Clinical Trials Network, for the VA New England Healthcare System, and as the Research Lead Physician, for VISN 1.

I have extensive prior experience in clinical trials and comparative effectiveness research, and have served in a leadership capacity in several important national and international clinical trials, including as Study Chair for VA CSP-funded VANQWISH and COURAGE Trials, as Study Co-Chair of the NIH-funded AIM-HIGH Trial, and as a national co-PI for the NIH-funded ISCHEMIA Trial. My principal research interests include studies in stable ischemic heart disease, post-MI secondary prevention, acute coronary syndromes, and preventive cardiology.
Other Positions
Websites
Education
Medicine-Internal, MD, State University of New York at Brockport, 1974
Biology, BS, Le Moyne College, 1970
Publications
Published on 5/14/2023
Boden WE, Kaski JC, Berry C. Reprising Heberden's description of angina pectoris after 250 years. Eur Heart J. 2023 May 14; 44(19):1684-1686. PMID: 36515090.
Published on 5/2/2023
Nguyen DD, Spertus JA, Alexander KP, Newman JD, Dodson JA, Jones PG, Stevens SR, O'Brien SM, Gamma R, Perna GP, Garg P, Vitola JV, Chow BJW, Vertes A, White HD, Smanio PEP, Senior R, Held C, Li J, Boden WE, Mark DB, Reynolds HR, Bangalore S, Chan PS, Stone GW, Arnold SV, Maron DJ, Hochman JS. Health Status and Clinical Outcomes in Older Adults With Chronic Coronary Disease: The ISCHEMIA Trial. J Am Coll Cardiol. 2023 May 02; 81(17):1697-1709. PMID: 37100486.
Published on 3/9/2023
Liga R, Colli A, Taggart DP, Boden WE, De Caterina R. Myocardial Revascularization in Patients With Ischemic Cardiomyopathy: For Whom and How. J Am Heart Assoc. 2023 Mar 21; 12(6):e026943. PMID: 36892041.
Published on 2/7/2023
Boden WE, Marzilli M, Crea F, Mancini GBJ, Weintraub WS, Taqueti VR, Pepine CJ, Escaned J, Al-Lamee R, Gowdak LHW, Berry C, Kaski JC. Evolving Management Paradigm for Stable Ischemic Heart Disease Patients: JACC Review Topic of the Week. J Am Coll Cardiol. 2023 Feb 07; 81(5):505-514. PMID: 36725179.
Published on 2/7/2023
Price S, Kaski JC, Al-Lamee R, Boden WE, Huber K, Katz JN, Krychtiuk K. The year in cardiovascular medicine 2022: the top 10 papers in acute cardiac care and ischaemic heart disease. Eur Heart J. 2023 Feb 07; 44(6):445-447. PMID: 36587938.
Published on 2/1/2023
Tsao AL, Boden WE. Chronic Total Occlusion PCI and Optimal Medical Therapy: Are We Still Putting the Cart Before the Horse? Circ Cardiovasc Qual Outcomes. 2023 Mar; 16(3):e009604. PMID: 36722335.
Published on 2/1/2023
Stone PH, Libby P, Boden WE. Fundamental Pathobiology of Coronary Atherosclerosis and Clinical Implications for Chronic Ischemic Heart Disease Management-The Plaque Hypothesis: A Narrative Review. JAMA Cardiol. 2023 Feb 01; 8(2):192-201. PMID: 36515941.
Published on 11/24/2022
Weintraub WS, Mancini GBJ, Boden WE. Percutaneous coronary intervention from COURAGE to ISCHEMIA and beyond. Int J Cardiol. 2023 Feb 15; 373:39-43. PMID: 36427605.
Published on 11/6/2022
Hochman JS, Anthopolos R, Reynolds HR, Bangalore S, Xu Y, O'Brien SM, Mavromichalis S, Chang M, Contreras A, Rosenberg Y, Kirby R, Bhargava B, Senior R, Banfield A, Goodman SG, Lopes RD, Pracon R, López-Sendón J, Maggioni AP, Newman JD, Berger JS, Sidhu MS, White HD, Troxel AB, Harrington RA, Boden WE, Stone GW, Mark DB, Spertus JA, Maron DJ. Survival After Invasive or Conservative Management of Stable Coronary Disease. Circulation. 2023 Jan 03; 147(1):8-19. PMID: 36335918.
Published on 11/4/2022
Leatherman S, Ferguson R, Hau C, Harrington K, Granowitz C, Philip S, Toth PP, Bhatt D, Boden W. Increased residual cardiovascular risk in U.S. veterans with moderately-elevated baseline triglycerides and well-controlled LDL-C levels on statins. Front Cardiovasc Med. 2022; 9:982815. PMID: 36407462.
View full list of 379 publications.