William Edward Boden MD
Professor, Cardiovascular Medicine
Lecturer in Medicine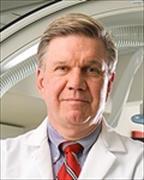 Sections
Cardiovascular Medicine
Biography
I am ABIM board-certified in both Internal Medicine and the subspecialty of Cardiovascular Disease. Since 1979, I have held university appointments at Brown University, Wayne State University, Tufts New England Medical Center, Boston University, the University of Connecticut, State University of New York in Buffalo, and Albany Medical College. For the past 27 consecutive years, I have held leadership roles as either a Chief of cardiology or Chief of Medicine at both federal VA facilities and in the academic private sector, all of which have had strong affiliations with their respective academic health centers. In 2016, I re-joined the VA Boston MAVERIC Center as the Scientific Director, Clinical Trials Network, for the VA New England Healthcare System, and as the Research Lead Physician, for VISN 1.

I have extensive prior experience in clinical trials and comparative effectiveness research, and have served in a leadership capacity in several important national and international clinical trials, including as Study Chair for VA CSP-funded VANQWISH and COURAGE Trials, as Study Co-Chair of the NIH-funded AIM-HIGH Trial, and as a national co-PI for the NIH-funded ISCHEMIA Trial. My principal research interests include studies in stable ischemic heart disease, post-MI secondary prevention, acute coronary syndromes, and preventive cardiology.
Other Positions
Websites
Education
Medicine-Internal, MD, State University of New York at Brockport, 1974
Biology, BS, Le Moyne College, 1970
Publications
Published on 8/14/2022
Parolari A, Almeida RMS, Boden WE. The sounds of silence. Eur Heart J. 2022 Aug 14; 43(31):2997. PMID: 35765982.
Published on 8/1/2022
Bangalore S, Hochman JS, Stevens SR, Jones PG, Spertus JA, O'Brien SM, Reynolds HR, Boden WE, Fleg JL, Williams DO, Stone GW, Sidhu MS, Mathew RO, Chertow GM, Maron DJ. Clinical and Quality-of-Life Outcomes Following Invasive vs Conservative Treatment of Patients With Chronic Coronary Disease Across the Spectrum of Kidney Function. JAMA Cardiol. 2022 Aug 01; 7(8):825-835. PMID: 35767253.
Published on 7/19/2022
Boden WE, Kaski JC. Evolving Roles of Optimal Medical Therapy and PCI in Chronic Coronary Syndrome Patients with Stable Angina: Introduction. Cardiovasc Drugs Ther. 2022 10; 36(5):1005-1009. PMID: 35852661.
Published on 6/4/2022
Gaba P, Bhatt DL, Mason RP, Miller M, Verma S, Steg PG, Boden WE. Benefits of icosapent ethyl for enhancing residual cardiovascular risk reduction: A review of key findings from REDUCE-IT. J Clin Lipidol. 2022 Jul-Aug; 16(4):389-402. PMID: 35773147.
Published on 5/3/2022
Boden WE, Andersson C. Optimizing Dyslipidemic Cardiovascular Residual Risk Reduction With Icosapent Ethyl in Post-MI Patients. J Am Coll Cardiol. 2022 May 03; 79(17):1672-1674. PMID: 35483754.
Published on 4/12/2022
Bangalore S, Spertus JA, Stevens SR, Jones PG, Mancini GBJ, Leipsic J, Reynolds HR, Budoff MJ, Hague CJ, Min JK, Boden WE, O'Brien SM, Harrington RA, Berger JS, Senior R, Peteiro J, Pandit N, Bershtein L, de Belder MA, Szwed H, Doerr R, Monti L, Alfakih K, Hochman JS, Maron DJ. Outcomes With Intermediate Left Main Disease: Analysis From the ISCHEMIA Trial. Circ Cardiovasc Interv. 2022 Apr; 15(4):e010925. PMID: 35411785.
Published on 3/1/2022
Shah R, Nayyar M, Le FK, Labroo A, Nasr A, Rashid A, Davis DA, Weintraub WS, Boden WE. A meta-analysis of optimal medical therapy with or without percutaneous coronary intervention in patients with stable coronary artery disease. Coron Artery Dis. 2022 03 01; 33(2):91-97. PMID: 33878073.
Published on 2/22/2022
Senior R, Reynolds HR, Min JK, Berman DS, Picard MH, Chaitman BR, Shaw LJ, Page CB, Govindan SC, Lopez-Sendon J, Peteiro J, Wander GS, Drozdz J, Marin-Neto J, Selvanayagam JB, Newman JD, Thuaire C, Christopher J, Jang JJ, Kwong RY, Bangalore S, Stone GW, O'Brien SM, Boden WE, Maron DJ, Hochman JS. Predictors of Left Main Coronary Artery Disease in the ISCHEMIA Trial. J Am Coll Cardiol. 2022 02 22; 79(7):651-661. PMID: 35177194.
Published on 2/9/2022
Sidhu MS, Alexander KP, Huang Z, O'Brien SM, Chaitman BR, Stone GW, Newman JD, Boden WE, Maggioni AP, Steg PG, Ferguson TB, Demkow M, Peteiro J, Wander GS, Phaneuf DC, De Belder MA, Doerr R, Alexanderson-Rosas E, Polanczyk CA, Henriksen PA, Conway DSG, Miro V, Sharir T, Lopes RD, Min JK, Berman DS, Rockhold FW, Balter S, Borrego D, Rosenberg YD, Bangalore S, Reynolds HR, Hochman JS, Maron DJ. Causes of cardiovascular and noncardiovascular death in the ISCHEMIA trial. Am Heart J. 2022 Jun; 248:72-83. PMID: 35149037.
Published on 2/3/2022
De Caterina R, Liga R, Boden WE. Myocardial revascularization in ischaemic cardiomyopathy: routine practice vs. scientific evidence. Eur Heart J. 2022 02 03; 43(5):387-390. PMID: 34633040.
View full list of 362 publications.