William Edward Boden MD
Professor, Cardiovascular Medicine
Lecturer in Medicine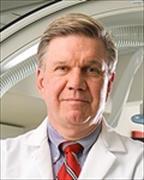 Sections
Cardiovascular Medicine
Biography
I am ABIM board-certified in both Internal Medicine and the subspecialty of Cardiovascular Disease. Since 1979, I have held university appointments at Brown University, Wayne State University, Tufts New England Medical Center, Boston University, the University of Connecticut, State University of New York in Buffalo, and Albany Medical College. For the past 27 consecutive years, I have held leadership roles as either a Chief of cardiology or Chief of Medicine at both federal VA facilities and in the academic private sector, all of which have had strong affiliations with their respective academic health centers. In 2016, I re-joined the VA Boston MAVERIC Center as the Scientific Director, Clinical Trials Network, for the VA New England Healthcare System, and as the Research Lead Physician, for VISN 1.

I have extensive prior experience in clinical trials and comparative effectiveness research, and have served in a leadership capacity in several important national and international clinical trials, including as Study Chair for VA CSP-funded VANQWISH and COURAGE Trials, as Study Co-Chair of the NIH-funded AIM-HIGH Trial, and as a national co-PI for the NIH-funded ISCHEMIA Trial. My principal research interests include studies in stable ischemic heart disease, post-MI secondary prevention, acute coronary syndromes, and preventive cardiology.
Other Positions
Websites
Education
Medicine-Internal, MD, State University of New York at Brockport, 1974
Biology, BS, Le Moyne College, 1970
Publications
Published on 1/13/2022
Lopez-Sendon JL, Cyr DD, Mark DB, Bangalore S, Huang Z, White HD, Alexander KP, Li J, Nair RG, Demkow M, Peteiro J, Wander GS, Demchenko EA, Gamma R, Gadkari M, Poh KK, Nageh T, Stone PH, Keltai M, Sidhu M, Newman JD, Boden WE, Reynolds HR, Chaitman BR, Hochman JS, Maron DJ, O'Brien SM. Effects of initial invasive vs. initial conservative treatment strategies on recurrent and total cardiovascular events in the ISCHEMIA trial. Eur Heart J. 2022 Jan 13; 43(2):148-149. PMID: 34514494.
Published on 12/28/2021
Boden WE, De Caterina R, Taggart DP. Is there equivalence between PCI and CABG surgery in long-term survival of patients with diabetes? Importance of interpretation biases and biological plausibility. Eur Heart J. 2021 12 28; 43(1):68-70. PMID: 34405227.
Published on 12/4/2021
Bhasin S, Lincoff AM, Basaria S, Bauer DC, Boden WE, Cunningham GR, Davey D, Dubcenco E, Fukumoto S, Garcia M, Granger CB, Kalahasti V, Khera M, Miller MG, Mitchell LM, O'Leary MP, Pencina KM, Snyder PJ, Thompson IM, Travison TG, Wolski K, Nissen SE. Effects of long-term testosterone treatment on cardiovascular outcomes in men with hypogonadism: Rationale and design of the TRAVERSE study. Am Heart J. 2021 Dec 04; 245:41-50. PMID: 34871580.
Published on 12/1/2021
Brown DL, Boden WE. Impact of revascularisation on outcomes in chronic coronary syndromes: a new meta-analysis with the same old biases? Eur Heart J. 2021 12 01; 42(45):4652-4655. PMID: 34110408.
Published on 10/28/2021
Majithia A, Bhatt DL, Friedman AN, Miller M, Steg PG, Brinton EA, Jacobson TA, Ketchum SB, Juliano RA, Jiao L, Doyle RT, Granowitz C, Budoff M, Preston Mason R, Tardif JC, Boden WE, Ballantyne CM. Benefits of Icosapent Ethyl Across the Range of Kidney Function in Patients With Established Cardiovascular Disease or Diabetes: REDUCE-IT RENAL. Circulation. 2021 11 30; 144(22):1750-1759. PMID: 34706555.
Published on 10/11/2021
De Caterina R, Liga R, Boden WE. Myocardial revascularization in ischaemic cardiomyopathy: routine practice vs. scientific evidence. Eur Heart J. 2021 Oct 11. PMID: 34633040.
Published on 10/9/2021
Pelliccia F, Marzilli M, Boden WE, Camici PG. Why the Term MINOCA Does Not Provide Conceptual Clarity for Actionable Decision-Making in Patients with Myocardial Infarction with No Obstructive Coronary Artery Disease. J Clin Med. 2021 Oct 09; 10(20). PMID: 34682754.
Published on 10/2/2021
Arbab-Zadeh A, Zeger SL, Blumenthal RS, Weintraub WS, Boden WE. The Rising Urgency to Pivot Back Toward Hippocratic Medicine. Am J Med. 2022 Jan; 135(1):49-52. PMID: 34610297.
Published on 9/15/2021
Newman JD, Anthopolos R, Mancini GBJ, Bangalore S, Reynolds HR, Kunichoff DF, Senior R, Peteiro J, Bhargava B, Garg P, Escobedo J, Doerr R, Mazurek T, Gonzalez-Juanatey J, Gajos G, Briguori C, Cheng H, Vertes A, Mahajan S, Guzman LA, Keltai M, Maggioni AP, Stone GW, Berger JS, Rosenberg YD, Boden WE, Chaitman BR, Fleg JL, Hochman JS, Maron DJ. Outcomes of Participants With Diabetes in the ISCHEMIA Trials. Circulation. 2021 10 26; 144(17):1380-1395. PMID: 34521217.
Published on 9/1/2021
White HD, O'Brien SM, Alexander KP, Boden WE, Bangalore S, Li J, Manjunath CN, Lopez-Sendon JL, Peteiro J, Gosselin G, Berger JS, Maggioni AP, Reynolds HR, Hochman JS, Maron DJ. Comparison of Days Alive Out of Hospital With Initial Invasive vs Conservative Management: A Prespecified Analysis of the ISCHEMIA Trial. JAMA Cardiol. 2021 09 01; 6(9):1023-1031. PMID: 33938917.
View full list of 352 publications.