Wellington V. Cardoso MD, PhD
Adjunct Professor, Pulmonary, Allergy, Sleep & Critical Care Medicine
Graduate Faculty (Primary Mentor of Grad Students)
72 E. Concord Street | (617) 638-6198

wcardoso@bu.edu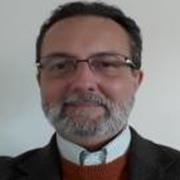 Sections
Pulmonary, Allergy, Sleep & Critical Care Medicine
Biography
My research focuses on the molecular regulation of progenitor cell fate and morphogenesis in the developing lung and the contribution of developmental signals in lung regeneration and repair mechanisms. Over more than a decade my laboratory investigates the role of developmental pathways, including retinoic acid, Fgfs and Notch, in the establishment of cell fate and patterning of the embryonic lung. These studies have provided insights into specific gene regulatory networks that control induction of the lung primordium, airway branching and differentiation. Currently I direct a Program in Lung Developmental Biology at the Pulmonary Center BUSM, which congregates investigators with knowledge in lung morphogenesis, stem cell biology and regenerative medicine. The overall goals of this Program are to elucidate the properties and fates of lung progenitor cells, to develop tools for their characterization, and to understand the genetic and epigenetic mechanisms that control lineage as the lung forms. Interactions with this group have led to exciting collaborations and exchange of ideas and technologies.
Other Positions
Education
MD, Universidade de Brasília, 1981
PhD, Universidade de São Paulo, 1989
Publications
Published on 5/1/2023
Liu H, Li H, Jiang Z, Jin S, Song R, Yang Y, Li J, Huang J, Zhang X, Dong X, Mori M, Fritzler MJ, He L, Cardoso WV, Lu J. A local translation program regulates centriole amplification in the airway epithelium. Sci Rep. 2023 May 01; 13(1):7090. PMID: 37127654.
Published on 9/30/2022
Zhou Y, Yang Y, Guo L, Qian J, Ge J, Sinner D, Ding H, Califano A, Cardoso WV. Airway basal cells show regionally distinct potential to undergo metaplastic differentiation. Elife. 2022 Sep 30; 11. PMID: 36178196.
Published on 9/21/2022
Huang H, Fang Y, Jiang M, Zhang Y, Biermann J, Melms JC, Danielsson JA, Yang Y, Qiang L, Liu J, Zhou Y, Wang M, Hu Z, Wang TC, Saqi A, Sun J, Matsumoto I, Cardoso WV, Emala CW, Zhu J, Izar B, Mou H, Que J. Contribution of Trp63CreERT2-labeled cells to alveolar regeneration is independent of tuft cells. Elife. 2022 Sep 21; 11. PMID: 36129169.
Published on 7/14/2022
Serra CFH, Liu H, Qian J, Mori M, Lu J, Cardoso WV. Prominin 1 and Notch regulate ciliary length and dynamics in multiciliated cells of the airway epithelium. iScience. 2022 Aug 19; 25(8):104751. PMID: 35942101.
Published on 6/23/2022
Huang CY, Huang HC, Chen MH, Lai TT, Chou HC, Chen CY, Yen TA, Cardoso WV, Tsao PN. Intravitreal Bevacizumab Is Associated With Prolonged Ventilatory Support in Preterm Infants With Bronchopulmonary Dysplasia. Chest. 2022 Dec; 162(6):1328-1337. PMID: 35753385.
Published on 10/7/2021
Cardoso WV. Maturation for regeneration. Cell Stem Cell. 2021 10 07; 28(10):1680-1682. PMID: 34624228.
Published on 7/14/2021
Hazan R, Mori M, Danielian PS, Guen VJ, Rubin SM, Cardoso WV, Lees JA. E2F4's cytoplasmic role in multiciliogenesis is mediated via an N-terminal domain that binds two components of the centriole replication machinery, Deup1 and SAS6. Mol Biol Cell. 2021 10 01; 32(20):ar1. PMID: 34260288.
Published on 5/24/2021
Shui JE, Wang W, Liu H, Stepanova A, Liao G, Qian J, Ai X, Ten V, Lu J, Cardoso WV. Prematurity alters the progenitor cell program of the upper respiratory tract of neonates. Sci Rep. 2021 05 24; 11(1):10799. PMID: 34031475.
Published on 5/21/2021
Suzuki M, Wang T, Garretto D, Isasi CR, Cardoso WV, Greally JM, Quadro L. Disproportionate Vitamin A Deficiency in Women of Specific Ethnicities Linked to Differences in Allele Frequencies of Vitamin A-Related Polymorphisms. Nutrients. 2021 May 21; 13(6). PMID: 34063790.
Published on 4/20/2021
Mou H, Yang Y, Riehs MA, Barrios J, Shivaraju M, Haber AL, Montoro DT, Gilmore K, Haas EA, Paunovic B, Rajagopal J, Vargas SO, Haynes RL, Fine A, Cardoso WV, Ai X. Airway basal stem cells generate distinct subpopulations of PNECs. Cell Rep. 2021 04 20; 35(3):109011. PMID: 33882306.
View full list of 104 publications.