Wellington V. Cardoso MD, PhD
Adjunct Professor, Pulmonary, Allergy, Sleep & Critical Care Medicine
Graduate Faculty (Primary Mentor of Grad Students)
72 E. Concord Street | (617) 638-6198

wcardoso@bu.edu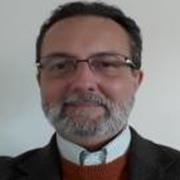 Sections
Pulmonary, Allergy, Sleep & Critical Care Medicine
Biography
My research focuses on the molecular regulation of progenitor cell fate and morphogenesis in the developing lung and the contribution of developmental signals in lung regeneration and repair mechanisms. Over more than a decade my laboratory investigates the role of developmental pathways, including retinoic acid, Fgfs and Notch, in the establishment of cell fate and patterning of the embryonic lung. These studies have provided insights into specific gene regulatory networks that control induction of the lung primordium, airway branching and differentiation. Currently I direct a Program in Lung Developmental Biology at the Pulmonary Center BUSM, which congregates investigators with knowledge in lung morphogenesis, stem cell biology and regenerative medicine. The overall goals of this Program are to elucidate the properties and fates of lung progenitor cells, to develop tools for their characterization, and to understand the genetic and epigenetic mechanisms that control lineage as the lung forms. Interactions with this group have led to exciting collaborations and exchange of ideas and technologies.
Other Positions
Professor, Pathology & Laboratory Medicine
Education
MD, Universidade de Brasília, 1981
PhD, Universidade de São Paulo, 1989
Publications
Published on 10/7/2021
Cardoso WV. Maturation for regeneration. Cell Stem Cell. 2021 Oct 07; 28(10):1680-1682. PMID: 34624228.
Published on 7/14/2021
Hazan R, Mori M, Danielian PS, Guen VJ, Rubin SM, Cardoso WV, Lees JA. E2F4's cytoplasmic role in multiciliogenesis is mediated via an N-terminal domain that binds two components of the centriole replication machinery, Deup1 and SAS6. Mol Biol Cell. 2021 10 01; 32(20):ar1. PMID: 34260288.
Published on 5/24/2021
Shui JE, Wang W, Liu H, Stepanova A, Liao G, Qian J, Ai X, Ten V, Lu J, Cardoso WV. Prematurity alters the progenitor cell program of the upper respiratory tract of neonates. Sci Rep. 2021 05 24; 11(1):10799. PMID: 34031475.
Published on 5/21/2021
Suzuki M, Wang T, Garretto D, Isasi CR, Cardoso WV, Greally JM, Quadro L. Disproportionate Vitamin A Deficiency in Women of Specific Ethnicities Linked to Differences in Allele Frequencies of Vitamin A-Related Polymorphisms. Nutrients. 2021 May 21; 13(6). PMID: 34063790.
Published on 4/20/2021
Mou H, Yang Y, Riehs MA, Barrios J, Shivaraju M, Haber AL, Montoro DT, Gilmore K, Haas EA, Paunovic B, Rajagopal J, Vargas SO, Haynes RL, Fine A, Cardoso WV, Ai X. Airway basal stem cells generate distinct subpopulations of PNECs. Cell Rep. 2021 Apr 20; 35(3):109011. PMID: 33882306.
Published on 12/11/2019
van Soldt BJ, Cardoso WV. Hippo-Yap/Taz signaling: Complex network interactions and impact in epithelial cell behavior. Wiley Interdiscip Rev Dev Biol. 2020 05; 9(3):e371. PMID: 31828974.
Published on 12/4/2019
Bailey DD, Zhang Y, van Soldt BJ, Jiang M, Suresh S, Nakagawa H, Rustgi AK, Aceves SS, Cardoso WV, Que J. Use of hPSC-derived 3D organoids and mouse genetics to define the roles of YAP in the development of the esophagus. Development. 2019 12 04; 146(23). PMID: 31748205.
Published on 11/7/2019
Mori M, Furuhashi K, Danielsson JA, Hirata Y, Kakiuchi M, Lin CS, Ohta M, Riccio P, Takahashi Y, Xu X, Emala CW, Lu C, Nakauchi H, Cardoso WV. Generation of functional lungs via conditional blastocyst complementation using pluripotent stem cells. Nat Med. 2019 11; 25(11):1691-1698. PMID: 31700187.
Published on 10/21/2019
Stupnikov MR, Yang Y, Mori M, Lu J, Cardoso WV. Jagged and Delta-like ligands control distinct events during airway progenitor cell differentiation. Elife. 2019 10 21; 8. PMID: 31631837.
Published on 8/27/2019
Lee S, Ahad A, Luu M, Moon S, Caesar J, Cardoso WV, Grant MB, Chaqour B. CCN1-Yes-Associated Protein Feedback Loop Regulates Physiological and Pathological Angiogenesis. Mol Cell Biol. 2019 09 15; 39(18). PMID: 31262999.
View full list of 99 publications.