Simeon Kimmel MD, MA
Assistant Professor, General Internal Medicine
801 Massachusetts Ave | (617) 414-2846

sdkimmel@bu.edu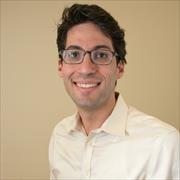 Sections
General Internal Medicine
Centers
Clinical Addiction Research and Education Unit
Biography
Simeon Kimmel is an Assistant Professor of Medicine at Boston University School of Medicine and an Attending Physician in the Sections of General Internal Medicine and Infectious Diseases at Boston Medical Center and Medical Director of Project TRUST, Boston Medical Center's harm reduction focused drop-in center. He trained in Internal Medicine and Primary Care at Brigham and Women's Hospital before completing a joint fellowship in Addiction Medicine and Infectious Diseases at Boston Medical Center. He also earned a Master's Degree in Medical Anthropology from the Harvard Graduate School of Arts and Sciences. His research focuses on improving retention in treatment with medications for opioid use disorder following serious injection related infections as well as the integration of addiction and harm reduction services with infectious disease care. He was awarded a Career Development Award from NIDA in 2021.
Websites
Education
MD, Harvard Medical School
MA, Harvard Graduate School of Arts and Sciences
Publications
Published on 7/29/2022
Weisenthal K, Kimmel SD, Kehoe J, Larochelle MR, Walley AY, Taylor JL. Effect of police action on low-barrier substance use disorder service utilization. Harm Reduct J. 2022 Jul 29; 19(1):86. PMID: 35906660.
Published on 6/23/2022
Kim TW, Samet JH, Lodi S, Kimmel SD, Forman LS, Lira MC, Liebschutz JM, Williams EC, Walley AY. Functional Impairment and Cognitive Symptoms Among People with HIV Infection on Chronic Opioid Therapy for Pain: The Impact of Gabapentin and Other Sedating Medications. AIDS Behav. 2022 Dec; 26(12):3889-3896. PMID: 35737281.
Published on 5/18/2022
Datar Y, Yin K, Wang Y, Lawrence KW, Awtry EH, Cervantes-Arslanian AM, Kimmel SD, Fagan MA, Weinstein ZM, Karlson KJ, McAneny DB, Edwards NM, Dobrilovic N. Surgical outcomes of pulmonary valve infective endocarditis: A US population-based analysis. Int J Cardiol. 2022 Aug 15; 361:50-54. PMID: 35597492.
Published on 4/20/2022
Dean A, McCallum J, Kimmel SD, Venkataramani AS. Resident Mortality And Worker Infection Rates From COVID-19 Lower In Union Than Nonunion US Nursing Homes, 2020-21. Health Aff (Millwood). 2022 May; 41(5):751-759. PMID: 35442760.
Published on 4/12/2022
Khan GK, Harvey L, Johnson S, Long P, Kimmel S, Pierre C, Drainoni ML. Integration of a community-based harm reduction program into a safety net hospital: a qualitative study. Harm Reduct J. 2022 Apr 12; 19(1):35. PMID: 35414072.
Published on 3/1/2022
Kimmel SD, Rosenmoss S, Bearnot B, Weinstein Z, Yan S, Walley AY, Larochelle MR. Northeast Postacute Medical Facilities Disproportionately Reject Referrals For Patients With Opioid Use Disorder. Health Aff (Millwood). 2022 03; 41(3):434-444. PMID: 35254930.
Published on 2/1/2022
Adams JW, Savinkina A, Hudspeth JC, Gai MJ, Jawa R, Marks LR, Linas BP, Hill A, Flood J, Kimmel S, Barocas JA. Simulated Cost-effectiveness and Long-term Clinical Outcomes of Addiction Care and Antibiotic Therapy Strategies for Patients With Injection Drug Use-Associated Infective Endocarditis. JAMA Netw Open. 2022 02 01; 5(2):e220541. PMID: 35226078.
Published on 1/31/2022
Wurcel AG, Zubiago J, Reyes J, Smyth E, Balsara KR, Avila D, Barocas JA, Beckwith CG, Bui J, Chastain CA, Eaton EF, Kimmel S, Paras ML, Schranz AJ, Vyas DA, Rapoport A. Surgeons' Perspectives on Valve Surgery in People With Drug Use-Associated Infective Endocarditis. Ann Thorac Surg. 2022 Jan 31. PMID: 35108502.
Published on 1/1/2022
Kimmel SD, Phillips KT, Anderson BJ, Stein MD. Characteristics associated with motivation to stop substance use and improve skin and needle hygiene among hospitalized patients who inject drugs. Subst Abus. 2022; 43(1):878-883. PMID: 35179454.
Published on 12/1/2021
Alrawashdeh M, Klompas M, Kimmel S, Larochelle MR, Gokhale RH, Dantes RB, Hoots B, Hatfield KM, Reddy SC, Fiore AE, Septimus EJ, Kadri SS, Poland R, Sands K, Rhee C. Epidemiology, Outcomes, and Trends of Patients With Sepsis and Opioid-Related Hospitalizations in U.S. Hospitals. Crit Care Med. 2021 12 01; 49(12):2102-2111. PMID: 34314131.
View full list of 37 publications.