Shinobu Matsuura DVM, PhD
Assistant Professor, Cardiovascular Medicine
700 Albany St | (617) 358-8245

shinobu@bu.edu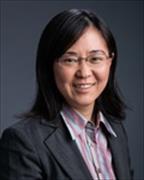 Sections
Cardiovascular Medicine
Centers
BU-BMC Cancer Center
Whitaker Cardiovascular Institute
Evans Center for Interdisciplinary Biomedical Research
Biography
Shinobu Matsuura, DVM, PhD, graduated Veterinary School and completed her clinical training at the Residency Program for Internal Medicine at the University of São Paulo (USP), Brazil. Her interest in basic research led her to pursue graduate studies at the University of Tokyo, Japan, under the guidance of Dr. Hajime Tsujimoto, and postdoctoral training at the laboratory of Dr. Dong-Er Zhang at the Scripps Research Institute and at the University of California, San Diego.

Dr. Matsuura joined the laboratory of Dr. Katya Ravid at Boston University in 2011 as a postdoctoral fellow, becoming Instructor of Medicine in 2016 and Assistant Professor in 2021. Dr. Matsuura is a PI of the career development SERCA K01 award, from the Office of Research Infrastructure (ORIP)/NIH, a training mechanism specifically designed for veterinarians pursuing basic research.

Dr. Matsuura has a career-long interest in hematology research, which emerged from her experience treating canine patients with hematological malignancies. She has multiple first author and co-author publications in the journal Blood, a leading journal in the field of hematology. Dr. Matsuura's major research focus is stem cell biology and the mechanisms of cell differentiation, or, more precisely, the de-regulation of those processes in malignancy. Dr. Matsuura's strength lies in her ability to combine clinical and basic science knowledge to make the most effective use of animal models to carry out preclinical research of significant translational potential.
Websites
Education
Life Sciences, PhD, University of Tokyo, 2006
Veterinary Science, DVM, Universidade de São Paulo, 1997
Publications
Published on 9/15/2021
Lim KH, Matsuura S, Xu B. Editorial: Novel Treatment Strategies for Myeloproliferative Neoplasms. Front Oncol. 2021; 11:762928. PMID: 34604100.
Published on 8/20/2020
Matsuura S, Thompson CR, Belghasem ME, Bekendam RH, Piasecki A, Leiva O, Ray A, Italiano J, Yang M, Merill-Skoloff G, Chitalia VC, Flaumenhaft R, Ravid K. Platelet Dysfunction and Thrombosis in JAK2V617F-Mutated Primary Myelofibrotic Mice. Arterioscler Thromb Vasc Biol. 2020 10; 40(10):e262-e272. PMID: 32814440.
Published on 6/18/2020
Matsuura S, Thompson CR, Ng SK, Ward CM, Karagianni A, Mazzeo C, Malara A, Balduini A, Ravid K. Adhesion to fibronectin via a5ß1 integrin supports expansion of the megakaryocyte lineage in primary myelofibrosis. Blood. 2020 06 18; 135(25):2286-2291. PMID: 32294178.
Published on 10/21/2019
Leiva O, Ng SK, Matsuura S, Chitalia V, Lucero H, Findlay A, Turner C, Jarolimek W, Ravid K. Novel lysyl oxidase inhibitors attenuate hallmarks of primary myelofibrosis in mice. Int J Hematol. 2019 Dec; 110(6):699-708. PMID: 31637674.
Published on 9/18/2019
Sano S, Wang Y, Yura Y, Sano M, Oshima K, Yang Y, Katanasaka Y, Min KD, Matsuura S, Ravid K, Mohi G, Walsh K. JAK2V617F -Mediated Clonal Hematopoiesis Accelerates Pathological Remodeling in Murine Heart Failure. JACC Basic Transl Sci. 2019 Oct; 4(6):684-697. PMID: 31709318.
Published on 1/17/2018
Kolachalama VB, Shashar M, Alousi F, Shivanna S, Rijal K, Belghasem ME, Walker J, Matsuura S, Chang GH, Gibson CM, Dember LM, Francis JM, Ravid K, Chitalia VC. Uremic Solute-Aryl Hydrocarbon Receptor-Tissue Factor Axis Associates with Thrombosis after Vascular Injury in Humans. J Am Soc Nephrol. 2018 03; 29(3):1063-1072. PMID: 29343519.
Published on 11/22/2017
Shashar M, Belghasem ME, Matsuura S, Walker J, Richards S, Alousi F, Rijal K, Kolachalama VB, Balcells M, Odagi M, Nagasawa K, Henderson JM, Gautam A, Rushmore R, Francis J, Kirchhofer D, Kolandaivelu K, Sherr DH, Edelman ER, Ravid K, Chitalia VC. Targeting STUB1-tissue factor axis normalizes hyperthrombotic uremic phenotype without increasing bleeding risk. Sci Transl Med. 2017 Nov 22; 9(417). PMID: 29167396.
Published on 6/7/2017
Abbonante V, Chitalia V, Rosti V, Leiva O, Matsuura S, Balduini A, Ravid K. Upregulation of lysyl oxidase and adhesion to collagen of human megakaryocytes and platelets in primary myelofibrosis. Blood. 2017 08 10; 130(6):829-831. PMID: 28592432.
Published on 2/3/2017
Leiva O, Ng SK, Chitalia S, Balduini A, Matsuura S, Ravid K. The role of the extracellular matrix in primary myelofibrosis. Blood Cancer J. 2017 Feb 03; 7(2):e525. PMID: 28157219.
Published on 11/22/2016
Lucero HA, Patterson S, Matsuura S, Ravid K. Quantitative histological image analyses of reticulin fibers in a myelofibrotic mouse. J Biol Methods. 2016; 3(4). PMID: 28008415.
View full list of 34 publications.