Ronald H. Goldstein MD
Professor, Pulmonary, Allergy, Sleep & Critical Care Medicine
Research Assistant Professor, Biochemistry
72 E. Concord Street | (617) 638-4860

jonina@bu.edu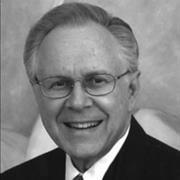 Sections
Pulmonary, Allergy, Sleep & Critical Care Medicine
Biography
Our laboratory is exploring the regulation of the alveolar matrix during the development of early emphysema and fibrosis. The loss of matrix substances results in emphysema whereas the excessive deposition of matrix substances results in pulmonary fibrosis. Employing the techniques of cellular and molecular biology, we are developing methods to modulating the levels of collagen, elastin and other key matrix substances in the alveolar wall. These approaches are studied in wild type and transgenic murine models of emphysema and fibrosis.

We have extensive experience in the diagnosis and management of individuals with pulmonary fibrosis. In human studies, our clinical experimental interest involves the use of novel substances to treat idiopathic pulmonary fibrosis (IPF). We participate in several clinical studies to evaluate the efficacy of these agents in the pathogenesis of IPF.

Research special interests include: Pulmonary Matrix Biology related to Pulmonary Fibrosis and Emphysema

Clinical special interests include: Pulmonary Fibrosis
Other Positions
Education
MD, SUNY Downstate Medical Center, 1973
BS, University of Wisconsin-Madison, 1969
Publications
Published on 11/1/2020
Clark K, Goldstein R, Maron B, Breu AC. A Veteran Presenting With Chronic Progressive Dyspnea on Exertion. Fed Pract. 2020 Nov; 37(11):522-526. PMID: 33328718.
Published on 7/27/2020
Maron BA, Brittan EL, Hess E, Waldo SW, Barón AE, Huang S, Goldstein RH, Assad T, Wertheim BM, Alba GA, Leopold JA, Olschewski H, Galiè N, Simonneau G, Kovacs G, Tedford RJ, Humbert M, Choudhary G. Pulmonary vascular resistance and clinical outcomes in patients with pulmonary hypertension: a retrospective cohort study. Lancet Respir Med. 2020 09; 8(9):873-884. PMID: 32730752.
Published on 2/12/2016
Maron BA, Hess E, Maddox TM, Opotowsky AR, Tedford RJ, Lahm T, Joynt KE, Kass DJ, Stephens T, Stanislawski MA, Swenson ER, Goldstein RH, Leopold JA, Zamanian RT, Elwing JM, Plomondon ME, Grunwald GK, Barón AE, Rumsfeld JS, Choudhary G. Association of Borderline Pulmonary Hypertension With Mortality and Hospitalization in a Large Patient Cohort: Insights From the Veterans Affairs Clinical Assessment, Reporting, and Tracking Program. Circulation. 2016 Mar 29; 133(13):1240-8. PMID: 26873944.
Published on 12/1/2015
Berry NC, Manyoo A, Oldham WM, Stephens TE, Goldstein RH, Waxman AB, Tracy JA, Leary PJ, Leopold JA, Kinlay S, Opotowsky AR, Systrom DM, Maron BA. Protocol for exercise hemodynamic assessment: performing an invasive cardiopulmonary exercise test in clinical practice. Pulm Circ. 2015 Dec; 5(4):610-8. PMID: 26697168.
Published on 12/1/2013
Maron BA, Goldstein RH, Rounds SI, Shapiro S, Jankowich M, Garshick E, Moy ML, Gagnon D, Choudhary G. Study design and rationale for investigating phosphodiesterase type 5 inhibition for the treatment of pulmonary hypertension due to chronic obstructive lung disease: the TADA-PHiLD (TADAlafil for Pulmonary Hypertension associated with chronic obstructive Lung Disease) trial. Pulm Circ. 2013 Dec; 3(4):889-97. PMID: 25006405.
Published on 5/10/2012
Golan-Gerstl R, Wallach-Dayan SB, Zisman P, Cardoso WV, Goldstein RH, Breuer R. Cellular FLICE-like inhibitory protein deviates myofibroblast fas-induced apoptosis toward proliferation during lung fibrosis. Am J Respir Cell Mol Biol. 2012 Sep; 47(3):271-9. PMID: 22582174.
Published on 5/1/2012
Yu J, Taylor L, Rich C, Toselli P, Stone P, Green D, Warburton R, Hill N, Goldstein R, Polgar P. Transgenic expression of an altered angiotensin type I AT1 receptor resulting in marked modulation of vascular type I collagen. J Cell Physiol. 2012 May; 227(5):2013-21. PMID: 21751211.
Published on 6/12/2010
Brooks WW, Shen S, Conrad CH, Goldstein RH, Deng LL, Bing OH. Transcriptional changes associated with recovery from heart failure in the SHR. J Mol Cell Cardiol. 2010 Sep; 49(3):390-401. PMID: 20547165.
Published on 12/16/2009
Brooks WW, Shen SS, Conrad CH, Goldstein RH, Bing OH. Transition from compensated hypertrophy to systolic heart failure in the spontaneously hypertensive rat: Structure, function, and transcript analysis. Genomics. 2010 Feb; 95(2):84-92. PMID: 20006699.
Published on 1/5/2007
Kuang PP, Zhang XH, Rich CB, Foster JA, Subramanian M, Goldstein RH. Activation of elastin transcription by transforming growth factor-beta in human lung fibroblasts. Am J Physiol Lung Cell Mol Physiol. 2007 Apr; 292(4):L944-52. PMID: 17209135.
View full list of 91 publications.