Robert A. Witzburg MD
Emeritus Professor, General Internal Medicine
Associate Dean, Admissions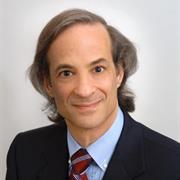 Sections
General Internal Medicine
Biography
Dr. Witzburg is Emeritus Professor of General Internal Medicine at Chobanian and Avedisian School of Medicine. He has been a part of the BUSM/BMC community for more than 40 years. After graduating from BUSM in 1977, Witzburg completed his residency at Boston City Hospital, now BMC. He served as training program director and associate chief of medicine at Boston City Hospital for 12 years and then as associate chief medical officer at BMC. He was the first medical director of the BMC HealthNet Plan, a community-based managed care organization founded by BMC that offers comprehensive coverage to provide care for families across Massachusetts. Witzburg was also the first chief of the section of community medicine at BMC and BUSM and a founder, president, and medical director of the Neighborhood Health Plan.

Witzburg has published numerous peer-reviewed papers, book chapters and books, including the first clinical manual on the care of HIV patients in primary care practice. He also held national leadership roles in achieving diversity in the physician workforce, using technology to facilitate individualized applicant assessment and in the development and validation of the new Medical College Admissions Test (MCAT).

Dr. Witzburg has expertise in systems development in health care delivery and in medical education, with a focus on holistic evaluation of candidates for medical school. Recently, a scholarship fund at the school of medicine was founded in his name.
Other Positions
Education
Medicine, MD, Boston University School of Medicine, 1977
BS, Tufts University, 1973
Publications
Published on 11/11/2022
Chatterjee A, Dunleavy S, Gonzalez T, Benson J, Henault L, MacIntosh A, Goodell K, Witzburg R, Paasche-Orlow M. Health professions school applicant experiences of discrimination during interviews. Med Teach. 2023 May; 45(5):532-541. PMID: 36369780.
Published on 1/1/2020
Chatterjee A, Greif C, Witzburg R, Henault L, Goodell K, Paasche-Orlow MK. US Medical School Applicant Experiences of Bias on the Interview Trail. J Health Care Poor Underserved. 2020; 31(1):185-200. PMID: 32037326.
Published on 4/10/2013
Witzburg RA, Sondheimer HM. Holistic review--shaping the medical profession one applicant at a time. N Engl J Med. 2013 Apr 25; 368(17):1565-7. PMID: 23574032.
Published on 7/1/2011
Kleshinski J, Case ST, Davis D, Heinrich GF, Witzburg RA. Commentary: criminal background checks for entering medical students: history, current issues, and future considerations. Acad Med. 2011 Jul; 86(7):795-8. PMID: 21715989.
Published on 1/1/2007
Singer KH, Witzburg RA. The Health Professions Advisor's Letter of Evaluation: Everything You Ever Wanted to Know But Were Afraid to Ask. The Advisor. 2007; 27:23-27.
Published on 1/1/2006
Witzburg RA. Boston University School of Medicine: One School's Approach to Criminal Background Checks. The Advisor. 2006; 26:15-19.
Published on 1/1/2001
Heffernan JJ, Witzburg RA, Smetana GW. Medical Evaluation of the Patient Undergoing Surgery. In, Textbook of Primary Care Medicine. Noble J (editor). Mosby Inc. St Louis,MO. 2001.
Published on 2/1/1999
Weissman JS, Witzburg R, Linov P, Campbell EG. Termination from Medicaid: how does it affect access, continuity of care, and willingness to purchase insurance? J Health Care Poor Underserved. 1999 Feb; 10(1):122-37. PMID: 9989010.
Published on 1/1/1999
Witzburg RA. Primary Care: Balancing Health Needs, Services, and Technology (Book Note). Annals of Internal Medicine. 1999; 130:868.
Published on 3/13/1997
Boulter P, Dorsey JL, Goonan K, Kaufman J, Reilly F, Witzburg RA. Quality and the medical marketplace. N Engl J Med. 1997 Mar 13; 336(11):808; author reply 808-9. PMID: 9064516.
View full list of 35 publications.