Raphael Szalat MD, PhD
Assistant Professor, Hematology & Oncology
820 Harrison Ave | (617) 638-7011

rszalat@bu.edu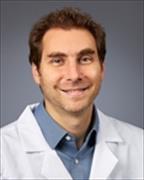 Biography
I received my medical training at the University of Pierre and Marie Curie, in Paris, France. After Internal Medicine residency, I specialized in Immunology and plasma cell disorders including multiple myeloma and monoclonal gammopathies of clinical significance and became a clinical assistant professor in the department of Immuno-Hematology in Saint-Louis hospital, Paris. I next completed a PhD and post-doc in hematology studying genomics in Multiple Myeloma at the Dana-Farber Cancer Institute, Harvard Medical School in collaboration with La Sorbonne University, Paris and a clinical fellowship in Hematology and Oncology at the Boston University Medical Center. I am currently the multiple myeloma program director and the Stem Cell Transplant director at the Boston University Medical Center. My main interests are to develop myeloma clinical trials and to perform basic and translational research on multiple myeloma and other plasma cell disorders including AL amyloidosis and other monoclonal gammopathy of clinical significance.
Websites
Education
Medicine, MD, Université Paris-Sorbonne, Paris IV, 2010
PhD, Université Paris-Sorbonne, Paris IV, 2019
Publications
Published on 4/6/2023
Samur MK, Roncador M, Aktas Samur A, Fulciniti M, Bazarbachi AH, Szalat R, Shammas MA, Sperling AS, Richardson PG, Magrangeas F, Minvielle S, Perrot A, Corre J, Moreau P, Thakurta A, Parmigiani G, Anderson KC, Avet-Loiseau H, Munshi NC. High-dose melphalan treatment significantly increases mutational burden at relapse in multiple myeloma. Blood. 2023 Apr 06; 141(14):1724-1736. PMID: 36603186.
Published on 12/22/2022
Gustine JN, Szalat RE, Staron A, Joshi T, Mendelson L, Sloan JM, Sanchorawala V. Light chain amyloidosis associated with Waldenström macroglobulinemia: treatment and survival outcomes. Haematologica. 2022 Dec 22. PMID: 36546447.
Published on 11/7/2022
Fillmore NR, Szalat RE, La J, Branch-Elliman W, Monach PA, Nguyen V, Samur MK, Brophy MT, Do NV, Munshi NC. Recent common human coronavirus infection protects against severe acute respiratory syndrome coronavirus 2 (SARS-CoV-2) infection: A Veterans Affairs cohort study. Proc Natl Acad Sci U S A. 2022 Nov 16; 119(46):e2213783119. PMID: 36343242.
Published on 10/10/2022
Muchtar E, Dispenzieri A, Wisniowski B, Palladini G, Milani P, Merlini G, Schönland S, Veelken K, Hegenbart U, Geyer SM, Kumar SK, Kastritis E, Dimopoulos MA, Liedtke M, Witteles R, Sanchorawala V, Szalat R, Landau H, Petrlik E, Lentzsch S, Coltoff A, Bladé J, Cibeira MT, Cohen O, Foard D, Wechalekar A, Gertz MA. Graded Cardiac Response Criteria for Patients With Systemic Light Chain Amyloidosis. J Clin Oncol. 2023 Mar 01; 41(7):1393-1403. PMID: 36215675.
Published on 7/5/2022
Gustine JN, Staron A, Szalat RE, Mendelson LM, Joshi T, Ruberg FL, Siddiqi O, Gopal DM, Edwards CV, Havasi A, Kaku M, Lau KHV, Berk JL, Sloan JM, Sanchorawala V. Predictors of hematologic response and survival with stem cell transplantation in AL amyloidosis: A 25-year longitudinal study. Am J Hematol. 2022 Sep; 97(9):1189-1199. PMID: 35731907.
Published on 7/5/2022
Bertrand KA, Zirpoli G, Niharika Pillalamarri B, Szalat R, Palmer JR, Kataria Y. Prevalence of monoclonal gammopathy of undetermined significance in US black women. Am J Hematol. 2022 Sep; 97(9):E341-E343. PMID: 35723873.
Published on 11/18/2021
Bazarbachi AH, Avet-Loiseau H, Szalat R, Samur AA, Hunter Z, Shammas M, Corre J, Fulciniti M, Anderson KC, Parmigiani G, Treon SP, Mohty M, Munshi NC, Samur MK. IgM-MM is predominantly a pre-germinal center disorder and has a distinct genomic and transcriptomic signature from WM. Blood. 2021 11 18; 138(20):1980-1985. PMID: 34792571.
Published on 11/15/2021
Szalat RE, Gustine J, Sloan JM, Edwards CV, Sanchorawala V. Predictive factors of outcomes in patients with AL amyloidosis treated with daratumumab. Am J Hematol. 2022 01 01; 97(1):79-89. PMID: 34739735.
Published on 9/28/2021
Fillmore NR, Cirstea D, Munjuluri A, Yameen H, Yellapragada SV, Do NV, Brophy MT, Szalat RE, Munshi NC. Lack of differential impact of del17p on survival in African Americans compared with White patients with multiple myeloma: a VA study. Blood Adv. 2021 09 28; 5(18):3511-3514. PMID: 34428278.
Published on 6/25/2021
Ruiz-Heredia Y, Ortiz-Ruiz A, Samur MK, Garrido V, Rufian L, Sanchez R, Aguilar-Garrido P, Barrio S, Martín MA, Bolli N, Tai YT, Szalat R, Fulciniti M, Munshi N, Martínez-López J, Linares M, Gallardo M. Pathogenetic and Prognostic Implications of Increased Mitochondrial Content in Multiple Myeloma. Cancers (Basel). 2021 Jun 25; 13(13). PMID: 34202390.
View full list of 50 publications.