Michael H. Ieong MD
Assistant Professor, Pulmonary, Allergy, Sleep & Critical Care Medicine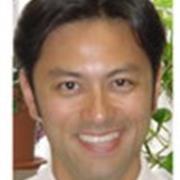 Sections
Pulmonary, Allergy, Sleep & Critical Care Medicine
Biography
Dr. Ieong is an Assistant Professor in the Department of Medicine. He attends in the Medical Intensive Care Unit and on the Pulmonary Consult service of Boston Medical Center. He sees patients in the Pulmonary and Allergy outpatient clinic and oversees the cardiopulmonary exercise testing program.

Dr. Ieong's focus is on translational medicine. His research focuses on the innate immunity of the lung in response to infection, particularly in the context of immune compromise such as HIV-infection. His clinical expertise is in critical care medicine and the administration of intensive care units.

Dr. Ieong is a NIH-funded Principal Investigator with research focused on the role of the alveolar macrophage and monocyte in host immunity and HIV-related lung pathogenesis. Projects in the lab study the redox regulation of HIV expression in alveolar macrophages; the role of IL-16 in HIV-infection of alveolar macrophages; and, HIV-induced impairment of alveolar macrophage handling of C. neoformans. He is an experienced research bronchoscopist and collaborates with a number of investigators to provide primary lung cells and lavage for study. He is a member of the Pulmonary Immunology Group and the Center for HIV/AIDS Care and Research.

Research special interests include:
-HIV pathogenesis in the lung
-Redox cell signaling pathways
-Alveolar macrophage biology
-Innate immunity of the lung

Clinical special interests include:
-HIV-related lung disease
-General pulmonary medicine
-Exercise physiology
Education
MD, University of Illinois, 1991
BA, Oberlin College, 1986
Publications
Published on 10/1/2021
Bosch NA, Crable EL, Ackerbauer KA, Clark K, Drainoni ML, Grim V, Ieong MH, Walkey AJ, Murphy J. Implementation of a Phenobarbital-based Pathway for Severe Alcohol Withdrawal: A Mixed-Method Study. Ann Am Thorac Soc. 2021 10; 18(10):1708-1716. PMID: 33945771.
Published on 10/1/2021
Nadjarian A, LeClair J, Mahoney TF, Awtry EH, Bhatia JS, Caruso LB, Clay A, Greer D, Hingorani KS, Horta LFB, Ibrahim M, Ieong MH, James T, Kulke MH, Lim R, Lowe RC, Moses JM, Murphy J, Nozari A, Patel AD, Silver B, Theodore AC, Wang RS, Weinstein E, Wilson SA, Cervantes-Arslanian AM. Validation of a Crisis Standards of Care Model for Prioritization of Limited Resources During the Coronavirus Disease 2019 Crisis in an Urban, Safety-Net, Academic Medical Center. Crit Care Med. 2021 10 01; 49(10):1739-1748. PMID: 34115635.
Published on 9/24/2021
Burgess CM, Batchelder AW, Sloan CA, Ieong M, Streed CG. Impact of the COVID-19 pandemic on transgender and gender diverse health care. Lancet Diabetes Endocrinol. 2021 11; 9(11):729-731. PMID: 34570996.
Published on 9/1/2021
Garcia MA, Rampon GL, Doros G, Jia S, Jagan N, Gillmeyer K, Berical A, Hudspeth J, Ieong M, Modzelewski KL, Schechter-Perkins EM, Ross CS, Rucci JM, Simpson S, Walkey AJ, Bosch NA. Rationale and Design of the Awake Prone Position for Early Hypoxemia in COVID-19 Study Protocol: A Clinical Trial. Ann Am Thorac Soc. 2021 09; 18(9):1560-1566. PMID: 33647225.
Published on 7/25/2020
Sinha P, Mostaghim A, Bielick CG, McLaughlin A, Hamer DH, Wetzler LM, Bhadelia N, Fagan MA, Linas BP, Assoumou SA, Ieong MH, Lin NH, Cooper ER, Brade KD, White LF, Barlam TF, Sagar M. Early administration of interleukin-6 inhibitors for patients with severe COVID-19 disease is associated with decreased intubation, reduced mortality, and increased discharge. Int J Infect Dis. 2020 Oct; 99:28-33. PMID: 32721528.
Published on 8/29/2017
Stephens AR, Wiener RS, Ieong MH. Comparison of Methods To Identify Advance Care Planning in Patients with Severe Chronic Obstructive Pulmonary Disease Exacerbation. J Palliat Med. 2018 03; 21(3):284-289. PMID: 28850288.
Published on 6/30/2017
Kozlowski E, Wasserman GA, Morgan M, O'Carroll D, Ramirez NP, Gummuluru S, Rah JY, Gower AC, Ieong M, Quinton LJ, Mizgerd JP, Jones MR. The RNA uridyltransferase Zcchc6 is expressed in macrophages and impacts innate immune responses. PLoS One. 2017; 12(6):e0179797. PMID: 28665939.
Published on 9/15/2015
Ozsancak Ugurlu A, Sidhom SS, Khodabandeh A, Ieong M, Mohr C, Lin DY, Buchwald I, Bahhady I, Wengryn J, Maheshwari V, Hill NS. Use and Outcomes of Noninvasive Ventilation for Acute Respiratory Failure in Different Age Groups. Respir Care. 2016 Jan; 61(1):36-43. PMID: 26374908.
Published on 7/26/2015
Ozsancak Ugurlu A, Sidhom SS, Khodabandeh A, Ieong M, Mohr C, Lin DY, Buchwald I, Bahhady I, Wengryn J, Maheshwari V, Hill NS. Where is Noninvasive Ventilation Actually Delivered for Acute Respiratory Failure? Lung. 2015 Oct; 193(5):779-88. PMID: 26210474.
Published on 3/17/2015
Man A, Davidyock T, Ferguson LT, Ieong M, Zhang Y, Simms RW. Changes in forced vital capacity over time in systemic sclerosis: application of group-based trajectory modelling. Rheumatology (Oxford). 2015 Aug; 54(8):1464-71. PMID: 25784774.
View full list of 20 publications.