Kenneth Alan Bauer MD
Adjunct Professor, Hematology & Medical Oncology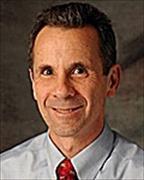 Sections
Hematology & Medical Oncology
Websites
Education
MD, Stanford University School of Medicine, 1975
MS, Massachusetts Institute of Technology, 1972
BS, Massachusetts Institute of Technology, 1972
Publications
Published on 8/5/2022
Liu J, Elsamadisi P, Philips E, Bauer KA, Eche IM. Four-factor prothrombin complex concentrate plus andexanet alfa for reversal of factor Xa inhibitor-associated bleeding: Case series. Am J Health Syst Pharm. 2022 08 05; 79(16):1323-1329. PMID: 35291008.
Published on 1/24/2022
Sharda AV, Fatovic K, Bauer KA. Aspirin thromboprophylaxis in joint replacement surgery. Res Pract Thromb Haemost. 2022 Jan; 6(1):e12649. PMID: 35106432.
Published on 1/26/2021
Al-Samkari H, Gupta S, Leaf RK, Wang W, Rosovsky RP, Brenner SK, Hayek SS, Berlin H, Kapoor R, Shaefi S, Melamed ML, Sutherland A, Radbel J, Green A, Garibaldi BT, Srivastava A, Leonberg-Yoo A, Shehata AM, Flythe JE, Rashidi A, Goyal N, Chan L, Mathews KS, Hedayati SS, Dy R, Toth-Manikowski SM, Zhang J, Mallappallil M, Redfern RE, Bansal AD, Short SAP, Vangel MG, Admon AJ, Semler MW, Bauer KA, Hernán MA, Leaf DE. Thrombosis, Bleeding, and the Observational Effect of Early Therapeutic Anticoagulation on Survival in Critically Ill Patients With COVID-19. Ann Intern Med. 2021 05; 174(5):622-632. PMID: 33493012.
Published on 12/4/2020
Chiasakul T, Bauer KA. Thrombolytic therapy in acute venous thromboembolism. Hematology Am Soc Hematol Educ Program. 2020 12 04; 2020(1):612-618. PMID: 33275702.
Published on 9/10/2020
Patell R, Bogue T, Koshy A, Bindal P, Merrill M, Aird WC, Bauer KA, Zwicker JI. Postdischarge thrombosis and hemorrhage in patients with COVID-19. Blood. 2020 09 10; 136(11):1342-1346. PMID: 32766883.
Published on 8/23/2020
Patell R, Bogue T, Bindal P, Koshy A, Merrill M, Aird WC, Bauer KA, Zwicker JI. Incidence of thrombosis and hemorrhage in hospitalized cancer patients with COVID-19. J Thromb Haemost. 2020 09; 18(9):2349-2357. PMID: 32692862.
Published on 7/13/2020
Patell R, Khan AM, Bogue T, Merrill M, Koshy A, Bindal P, Joyce R, Aird WC, Neuberg D, Bauer KA, Zwicker JI. Heparin induced thrombocytopenia antibodies in Covid-19. Am J Hematol. 2020 Jul 13; 95(10):E295-6. PMID: 32658337.
Published on 5/26/2020
Zwicker JI, Roopkumar J, Puligandla M, Schlechter BL, Sharda AV, Peereboom D, Joyce R, Bockorny B, Neuberg D, Bauer KA, Khorana AA. Dose-adjusted enoxaparin thromboprophylaxis in hospitalized cancer patients: a randomized, double-blinded multicenter phase 2 trial. Blood Adv. 2020 05 26; 4(10):2254-2260. PMID: 32442298.
Published on 5/19/2020
Carroll BJ, Beyer SE, Mehegan T, Dicks A, Pribish A, Locke A, Godishala A, Soriano K, Kanduri J, Sack K, Raber I, Wiest C, Balachandran I, Marcus M, Chu L, Hayes MM, Weinstein JL, Bauer KA, Secemsky EA, Pinto DS. Changes in Care for Acute Pulmonary Embolism Through A Multidisciplinary Pulmonary Embolism Response Team. Am J Med. 2020 11; 133(11):1313-1321.e6. PMID: 32416175.
Published on 4/7/2020
Kanjee Z, Bauer KA, Breu AC, Burns R. Should You Treat This Acutely Ill Medical Inpatient With Venous Thromboembolism Chemoprophylaxis?: Grand Rounds Discussion From Beth Israel Deaconess Medical Center. Ann Intern Med. 2020 04 07; 172(7):484-491. PMID: 32252085.
View full list of 206 publications.