Karen R. Jacobson MD, MPH
Associate Professor, Infectious Diseases
Associate Professor, Epidemiology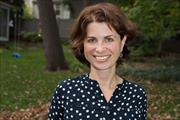 Sections
Infectious Diseases
Centers
Evans Center for Interdisciplinary Biomedical Research
Biography
Dr. Karen Jacobson is an Associate Professor of Medicine in the Section of Infectious Diseases, Chobanian and Avedisian School of Medicine, with a secondary appointment in the Department of Epidemiology, Boston University School of Public Health. Dr. Jacobson's research focuses on the epidemiology of tuberculosis, including identification of biological and social determinants of and risk factors for tuberculosis infection and disease (including drug resistant tuberculosis) and approaches for improving tuberculosis outcomes in resource-limited settings. Dr. Jacobson is the Medical Director of the Boston Medical Center Tuberculosis Clinic and has established a highly productive collaboration with researchers in Cape Town, South Africa. Her work has particular emphasis in understanding how substance use impacts on tuberculosis transmission and response to therapy.
Websites
Education
Medicine, MD, Johns Hopkins University School of Medicine, 2002
Clinical Evaluation/Research, MPH, Harvard School of Public Health, 2010
Biology, BS, Yale University, 1997
Publications
Published on 4/10/2023
Adeoye B, Nakiyingi L, Moreau Y, Nankya E, Olson AJ, Zhang M, Jacobson KR, Gupta A, Manabe YC, Hosseinipour MC, Kumwenda J, Sagar M. Mycobacterium tuberculosis disease associates with higher HIV-1-specific antibody responses. iScience. 2023 May 19; 26(5):106631. PMID: 37168567.
Published on 4/3/2023
Sinha P, Jacobson KR, Horsburgh CR, Acuña-Villaorduña C. At Long Last: Short, All-Oral Regimens for Multidrug-Resistant Tuberculosis in the United States. Open Forum Infect Dis. 2023 Apr; 10(4):ofad177. PMID: 37125228.
Published on 2/15/2023
Fofana AM, Moultrie H, Scott L, Jacobson KR, Shapiro AN, Dor G, Crankshaw B, Silva PD, Jenkins HE, Bor J, Stevens WS. Cross-municipality migration and spread of tuberculosis in South Africa. Sci Rep. 2023 Feb 15; 13(1):2674. PMID: 36792792.
Published on 2/8/2023
Bouton TC, Atarere J, Turcinovic J, Seitz S, Sher-Jan C, Gilbert M, White L, Zhou Z, Hossain MM, Overbeck V, Doucette-Stamm L, Platt J, Landsberg HE, Hamer DH, Klapperich C, Jacobson KR, Connor JH. Viral Dynamics of Omicron and Delta Severe Acute Respiratory Syndrome Coronavirus 2 (SARS-CoV-2) Variants With Implications for Timing of Release from Isolation: A Longitudinal Cohort Study. Clin Infect Dis. 2023 Feb 08; 76(3):e227-e233. PMID: 35737948.
Published on 2/8/2023
Petros BA, Turcinovic J, Welch NL, White LF, Kolaczyk ED, Bauer MR, Cleary M, Dobbins ST, Doucette-Stamm L, Gore M, Nair P, Nguyen TG, Rose S, Taylor BP, Tsang D, Wendlandt E, Hope M, Platt JT, Jacobson KR, Bouton T, Yune S, Auclair JR, Landaverde L, Klapperich CM, Hamer DH, Hanage WP, MacInnis BL, Sabeti PC, Connor JH, Springer M. Early Introduction and Rise of the Omicron Severe Acute Respiratory Syndrome Coronavirus 2 (SARS-CoV-2) Variant in Highly Vaccinated University Populations. Clin Infect Dis. 2023 Feb 08; 76(3):e400-e408. PMID: 35616119.
Published on 12/15/2022
Muyindike WR, Fatch R, Cheng DM, Emenyonu NI, Forman L, Ngabirano C, Adong J, Linas B, Jacobson KR, Hahn JA. Unhealthy Alcohol Use Is Associated With Suboptimal Adherence to Isoniazid Preventive Therapy in Persons With HIV in Southwestern Uganda. J Acquir Immune Defic Syndr. 2022 Dec 15; 91(5):460-468. PMID: 36044285.
Published on 11/19/2022
Malatesta S, Weir IR, Weber SE, Bouton TC, Carney T, Theron D, Myers B, Horsburgh CR, Warren RM, Jacobson KR, White LF. Methods for handling missing data in serially sampled sputum specimens for mycobacterial culture conversion calculation. BMC Med Res Methodol. 2022 Nov 19; 22(1):297. PMID: 36402979.
Published on 11/11/2022
Turcinovic J, Schaeffer B, Taylor BP, Bouton TC, Odom-Mabey AR, Weber SE, Lodi S, Ragan EJ, Connor JH, Jacobson KR, Hanage WP. Understanding Early Pandemic Severe Acute Respiratory Syndrome Coronavirus 2 Transmission in a Medical Center by Incorporating Public Sequencing Databases to Mitigate Bias. J Infect Dis. 2022 Nov 11; 226(10):1704-1711. PMID: 35993116.
Published on 10/1/2022
Forman LS, Lodi S, Fatch R, Emenyonu NI, Adong J, Ngabirano C, Jacobson KR, Gerona R, Reckers AR, Gandhi M, Muyindike WR, Hahn JA. Agreement Between Measures of Adherence to Isoniazid Preventive Therapy Among People With HIV in Uganda. Open Forum Infect Dis. 2022 Oct; 9(10):ofac516. PMID: 36320196.
Published on 8/24/2022
Barocas JA, Savinkina A, Lodi S, Epstein RL, Bouton TC, Sperring H, Hsu HE, Jacobson KR, Schechter-Perkins EM, Linas BP, White LF. Projected Long-Term Impact of the Coronavirus Disease 2019 (COVID-19) Pandemic on Hepatitis C Outcomes in the United States: A Modeling Study. Clin Infect Dis. 2022 Aug 24; 75(1):e1112-e1119. PMID: 34499124.
View full list of 63 publications.