Joseph Anthony Politch PhD
Research Associate Professor, Infectious Diseases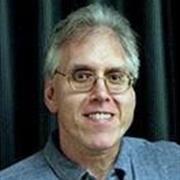 Sections
Infectious Diseases
Education
Psychology, PhD, Temple University, 1981
Experimental Psychology, MS, Bucknell University, 1977
Psychology, BS, University of Scranton, 1973
Publications
Published on 3/30/2023
Mausser E, Nador E, Politch JA, Pauly MR, Marathe JG, Moench TR, Zeitlin L, Whaley KJ, Anderson DJ. LALAPG variant of the Human Contraception Antibody (HCA) reduces Fc-mediated effector functions while maintaining sperm agglutination activity. PLoS One. 2023; 18(3):e0282147. PMID: 36996137.
Published on 3/2/2023
Thurman AR, Moench TR, Hoke M, Politch JA, Cabral H, Mausser E, Nador E, Morton J, Hamorsky K, Swope K, Bratcher B, Anderson DJ, Whaley KJ. ZB-06, a vaginal film containing an engineered human contraceptive antibody (HC4-N), demonstrates safety and efficacy in a phase 1 postcoital test and safety study. Am J Obstet Gynecol. 2023 Mar 02. PMID: 36870409.
Published on 11/5/2021
Handal-Orefice RC, McHale M, Friedman AM, Politch JA, Kuohung W. Impact of race versus ethnicity on infertility diagnosis between Black American, Haitian, African, and White American women seeking infertility care: a retrospective review. F S Rep. 2022 May; 3(2 Suppl):22-28. PMID: 35937451.
Published on 7/10/2021
Baldeon-Vaca G, Marathe JG, Politch JA, Mausser E, Pudney J, Doud J, Nador E, Zeitlin L, Pauly M, Moench TR, Brennan M, Whaley KJ, Anderson DJ. Production and characterization of a human antisperm monoclonal antibody against CD52g for topical contraception in women. EBioMedicine. 2021 Jul; 69:103478. PMID: 34256345.
Published on 2/3/2021
Politch JA, Cu-Uvin S, Moench TR, Tashima KT, Marathe JG, Guthrie KM, Cabral H, Nyhuis T, Brennan M, Zeitlin L, Spiegel HML, Mayer KH, Whaley KJ, Anderson DJ. Safety, acceptability, and pharmacokinetics of a monoclonal antibody-based vaginal multipurpose prevention film (MB66): A Phase I randomized trial. PLoS Med. 2021 02; 18(2):e1003495. PMID: 33534791.
Published on 8/4/2020
Anderson DJ, Politch JA, Cone RA, Zeitlin L, Lai SK, Santangelo PJ, Moench TR, Whaley KJ. Engineering monoclonal antibody-based contraception and multipurpose prevention technologies†. Biol Reprod. 2020 08 04; 103(2):275-285. PMID: 32607584.
Published on 7/1/2019
Handal-Orefice RC, Friedman AM, Chouinard SM, Eke AC, Feinberg B, Politch J, Iverson RE, Yarrington CD. Oral or Vaginal Misoprostol for Labor Induction and Cesarean Delivery Risk. Obstet Gynecol. 2019 07; 134(1):10-16. PMID: 31188317.
Published on 1/7/2019
Pudney J, Wangu Z, Panther L, Fugelso D, Marathe JG, Sagar M, Politch JA, Anderson DJ. Condylomata Acuminata (Anogenital Warts) Contain Accumulations of HIV-1 Target Cells That May Provide Portals for HIV Transmission. J Infect Dis. 2019 01 07; 219(2):275-283. PMID: 30137482.
Published on 7/17/2017
Anderson DJ, Politch JA, Zeitlin L, Hiatt A, Kadasia K, Mayer KH, Ruprecht RM, Villinger F, Whaley KJ. Systemic and topical use of monoclonal antibodies to prevent the sexual transmission of HIV. AIDS. 2017 Jul 17; 31(11):1505-1517. PMID: 28463876.
Published on 3/16/2017
Okeigwe I, Wang C, Politch JA, Heffner LJ, Kuohung W. Physician-scientists in obstetrics and gynecology: predictors of success in obtaining independent research funding. Am J Obstet Gynecol. 2017 Jul; 217(1):84.e1-84.e8. PMID: 28315665.
View full list of 72 publications.