John L. Berk MD
Professor, Pulmonary, Allergy, Sleep & Critical Care Medicine
Graduate Faculty (Primary Mentor of Grad Students)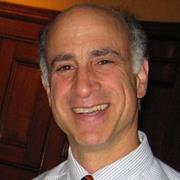 Sections
Pulmonary, Allergy, Sleep & Critical Care Medicine
Centers
Pulmonary Center
Amyloidosis Center
Evans Center for Interdisciplinary Biomedical Research
Biography
Expertise in Amyloidosis with specific emphasis in Familial and localized amyloid disease; pulmonary fibrosis.
Websites
Education
MD, Case Western Reserve University, 1983
Biology, BA, Wesleyan University, 1978
Publications
Published on 12/16/2022
Coelho T, Waddington Cruz M, Chao CC, Parman Y, Wixner J, Weiler M, Barroso FA, Dasgupta NR, Jung SW, Schneider E, Viney NJ, Dyck PJB, Ando Y, Gillmore JD, Khella S, Gertz MA, Obici L, Berk JL. Characteristics of Patients with Hereditary Transthyretin Amyloidosis-Polyneuropathy (ATTRv-PN) in NEURO-TTRansform, an Open-label Phase 3 Study of Eplontersen. Neurol Ther. 2023 Feb; 12(1):267-287. PMID: 36525140.
Published on 11/29/2022
Tsai FJ, Nelson LT, Kline GM, Jäger M, Berk JL, Sekijima Y, Powers ET, Kelly JW. Characterising diflunisal as a transthyretin kinetic stabilizer at relevant concentrations in human plasma using subunit exchange. Amyloid. 2022 Nov 29; 1-5. PMID: 36444793.
Published on 11/16/2022
Brannagan TH, Berk JL, Gillmore JD, Maurer MS, Waddington-Cruz M, Fontana M, Masri A, Obici L, Brambatti M, Baker BF, Hannan LA, Buchele G, Viney NJ, Coelho T, Nativi-Nicolau J. Liver-directed drugs for transthyretin-mediated amyloidosis. J Peripher Nerv Syst. 2022 Dec; 27(4):228-237. PMID: 36345805.
Published on 10/26/2022
Prokaeva T, Klimtchuk ES, Feschenko P, Spencer B, Cui H, Burks EJ, Aslebagh R, Muneeruddin K, Shaffer SA, Varghese E, Berk JL, Connors LH. An additive destabilising effect of compound T60I and V122I substitutions in ATTRv amyloidosis. Amyloid. 2022 Oct 26; 1-12. PMID: 36286264.
Published on 9/18/2022
Quan D, Obici L, Berk JL, Ando Y, Aldinc E, White MT, Adams D. Impact of baseline polyneuropathy severity on patisiran treatment outcomes in the APOLLO trial. Amyloid. 2023 Mar; 30(1):49-58. PMID: 36120830.
Published on 8/24/2022
Alreshq R, Cozzolino M, Lilleness B, Pipilas A, Mendelson L, Joshi T, Muralidhar V, Guardino E, Berk JL, Siddiqi OK, Gopal DM, Sanchorawala V, Ruberg FL. Light Chain Testing Abnormalities Among Patients With Transthyretin Amyloid Cardiomyopathy Referred for Technetium-99m Pyrophosphate Imaging. Am J Cardiol. 2022 Oct 15; 181:105-112. PMID: 36028388.
Published on 7/31/2022
Brannagan TH, Coelho T, Wang AK, Polydefkis MJ, Dyck PJ, Berk JL, Drachman B, Gorevic P, Whelan C, Conceição I, Plante-Bordeneuve V, Merlini G, Obici L, Plana JMC, Gamez J, Kristen AV, Mazzeo A, Gentile L, Narayana A, Olugemo K, Aquino P, Benson MD, Gertz M. Long-term efficacy and safety of inotersen for hereditary transthyretin amyloidosis: NEURO-TTR open-label extension 3-year update. J Neurol. 2022 Dec; 269(12):6416-6427. PMID: 35908242.
Published on 7/23/2022
Adams D, Tournev IL, Taylor MS, Coelho T, Planté-Bordeneuve V, Berk JL, González-Duarte A, Gillmore JD, Low SC, Sekijima Y, Obici L, Chen C, Badri P, Arum SM, Vest J, Polydefkis M. Efficacy and safety of vutrisiran for patients with hereditary transthyretin-mediated amyloidosis with polyneuropathy: a randomized clinical trial. Amyloid. 2023 Mar; 30(1):1-9. PMID: 35875890.
Published on 7/5/2022
Gustine JN, Staron A, Szalat RE, Mendelson LM, Joshi T, Ruberg FL, Siddiqi O, Gopal DM, Edwards CV, Havasi A, Kaku M, Lau KHV, Berk JL, Sloan JM, Sanchorawala V. Predictors of hematologic response and survival with stem cell transplantation in AL amyloidosis: A 25-year longitudinal study. Am J Hematol. 2022 Sep; 97(9):1189-1199. PMID: 35731907.
Published on 6/2/2022
Ando Y, Adams D, Benson MD, Berk JL, Planté-Bordeneuve V, Coelho T, Conceição I, Ericzon BG, Obici L, Rapezzi C, Sekijima Y, Ueda M, Palladini G, Merlini G. Guidelines and new directions in the therapy and monitoring of ATTRv amyloidosis. Amyloid. 2022 Sep; 29(3):143-155. PMID: 35652823.
View full list of 116 publications.