John L. Berk MD
Professor, Pulmonary, Allergy, Sleep & Critical Care Medicine
Graduate Faculty (Primary Mentor of Grad Students)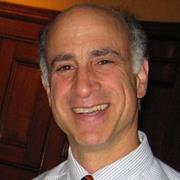 Sections
Pulmonary, Allergy, Sleep & Critical Care Medicine
Centers
Pulmonary Center
Amyloidosis Center
Evans Center for Interdisciplinary Biomedical Research
Biography
Expertise in Amyloidosis with specific emphasis in Familial and localized amyloid disease; pulmonary fibrosis.
Websites
Education
MD, Case Western Reserve University, 1983
Biology, BA, Wesleyan University, 1978
Publications
Published on 7/23/2022
Adams D, Tournev IL, Taylor MS, Coelho T, Planté-Bordeneuve V, Berk JL, González-Duarte A, Gillmore JD, Low SC, Sekijima Y, Obici L, Chen C, Badri P, Arum SM, Vest J, Polydefkis M. Efficacy and safety of vutrisiran for patients with hereditary transthyretin-mediated amyloidosis with polyneuropathy: a randomized clinical trial. Amyloid. 2022 Jul 23; 1-9. PMID: 35875890.
Published on 7/5/2022
Gustine JN, Staron A, Szalat RE, Mendelson LM, Joshi T, Ruberg FL, Siddiqi O, Gopal DM, Edwards CV, Havasi A, Kaku M, Lau KHV, Berk JL, Sloan JM, Sanchorawala V. Predictors of hematologic response and survival with stem cell transplantation in AL amyloidosis: A 25-year longitudinal study. Am J Hematol. 2022 Sep; 97(9):1189-1199. PMID: 35731907.
Published on 6/2/2022
Ando Y, Adams D, Benson MD, Berk JL, Planté-Bordeneuve V, Coelho T, Conceição I, Ericzon BG, Obici L, Rapezzi C, Sekijima Y, Ueda M, Palladini G, Merlini G. Guidelines and new directions in the therapy and monitoring of ATTRv amyloidosis. Amyloid. 2022 Sep; 29(3):143-155. PMID: 35652823.
Published on 5/14/2022
Prokaeva T, Joshi T, Klimtchuk ES, Gibson VM, Spencer B, Siddiqi O, Nedelkov D, Hu Y, Berk JL, Cuddy SAM, Dasari S, Chiu A, Choate LA, McPhail ED, Cui H, Chen H, Burks EJ, Sanchorawala V, Connors LH. A novel substitution of proline (P32L) destabilises ß2-microglobulin inducing hereditary systemic amyloidosis. Amyloid. 2022 May 14; 1-8. PMID: 35575118.
Published on 3/7/2022
Kaku MC, Bhadola S, Berk JL, Sanchorawala V, Connors LH, Lau KHV. Neurological manifestations of hereditary transthyretin amyloidosis: a focus on diagnostic delays. Amyloid. 2022 Sep; 29(3):184-189. PMID: 35253562.
Published on 1/27/2022
Siddiqi OK, Mints YY, Berk JL, Connors L, Doros G, Gopal DM, Kataria S, Lohrmann G, Pipilas AR, Ruberg FL. Diflunisal treatment is associated with improved survival for patients with early stage wild-type transthyretin (ATTR) amyloid cardiomyopathy: the Boston University Amyloidosis Center experience. Amyloid. 2022 Jun; 29(2):71-78. PMID: 35083944.
Published on 11/12/2021
Benson MD, Berk JL, Dispenzieri A, Damy T, Gillmore JD, Hazenberg BP, Lavatelli F, Picken MM, Röcken C, Schönland S, Ueda M, Westermark P. Tissue biopsy for the diagnosis of amyloidosis: experience from some centres. Amyloid. 2022 Mar; 29(1):8-13. PMID: 34766859.
Published on 5/6/2021
Brannagan TH, Auer-Grumbach M, Berk JL, Briani C, Bril V, Coelho T, Damy T, Dispenzieri A, Drachman BM, Fine N, Gaggin HK, Gertz M, Gillmore JD, Gonzalez E, Hanna M, Hurwitz DR, Khella SL, Maurer MS, Nativi-Nicolau J, Olugemo K, Quintana LF, Rosen AM, Schmidt HH, Shehata J, Waddington-Cruz M, Whelan C, Ruberg FL. ATTR amyloidosis during the COVID-19 pandemic: insights from a global medical roundtable. Orphanet J Rare Dis. 2021 05 06; 16(1):204. PMID: 33957949.
Published on 2/26/2021
Coelho T, Ando Y, Benson MD, Berk JL, Waddington-Cruz M, Dyck PJ, Gillmore JD, Khella SL, Litchy WJ, Obici L, Monteiro C, Tai LJ, Viney NJ, Buchele G, Brambatti M, Jung SW, St L O'Dea L, Tsimikas S, Schneider E, Geary RS, Monia BP, Gertz M. Design and Rationale of the Global Phase 3 NEURO-TTRansform Study of Antisense Oligonucleotide AKCEA-TTR-LRx (ION-682884-CS3) in Hereditary Transthyretin-Mediated Amyloid Polyneuropathy. Neurol Ther. 2021 Jun; 10(1):375-389. PMID: 33638113.
Published on 12/9/2020
Rapezzi C, Elliott P, Damy T, Nativi-Nicolau J, Berk JL, Velazquez EJ, Boman K, Gundapaneni B, Patterson TA, Schwartz JH, Sultan MB, Maurer MS. Efficacy of Tafamidis in Patients With Hereditary and Wild-Type Transthyretin Amyloid Cardiomyopathy: Further Analyses From ATTR-ACT. JACC Heart Fail. 2021 02; 9(2):115-123. PMID: 33309574.
View full list of 109 publications.