John L. Berk MD
Professor, Pulmonary, Allergy, Sleep & Critical Care Medicine
Graduate Faculty (Primary Mentor of Grad Students)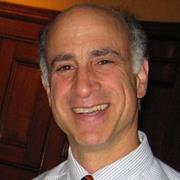 Sections
Pulmonary, Allergy, Sleep & Critical Care Medicine
Centers
Pulmonary Center
Amyloidosis Center
Evans Center for Interdisciplinary Biomedical Research
Biography
Expertise in Amyloidosis with specific emphasis in Familial and localized amyloid disease; pulmonary fibrosis.
Websites
Education
MD, Case Western Reserve University, 1983
Biology, BA, Wesleyan University, 1978
Publications
Published on 5/6/2021
Brannagan TH, Auer-Grumbach M, Berk JL, Briani C, Bril V, Coelho T, Damy T, Dispenzieri A, Drachman BM, Fine N, Gaggin HK, Gertz M, Gillmore JD, Gonzalez E, Hanna M, Hurwitz DR, Khella SL, Maurer MS, Nativi-Nicolau J, Olugemo K, Quintana LF, Rosen AM, Schmidt HH, Shehata J, Waddington-Cruz M, Whelan C, Ruberg FL. ATTR amyloidosis during the COVID-19 pandemic: insights from a global medical roundtable. Orphanet J Rare Dis. 2021 05 06; 16(1):204. PMID: 33957949.
Published on 2/26/2021
Coelho T, Ando Y, Benson MD, Berk JL, Waddington-Cruz M, Dyck PJ, Gillmore JD, Khella SL, Litchy WJ, Obici L, Monteiro C, Tai LJ, Viney NJ, Buchele G, Brambatti M, Jung SW, St L O'Dea L, Tsimikas S, Schneider E, Geary RS, Monia BP, Gertz M. Design and Rationale of the Global Phase 3 NEURO-TTRansform Study of Antisense Oligonucleotide AKCEA-TTR-LRx (ION-682884-CS3) in Hereditary Transthyretin-Mediated Amyloid Polyneuropathy. Neurol Ther. 2021 Jun; 10(1):375-389. PMID: 33638113.
Published on 12/9/2020
Rapezzi C, Elliott P, Damy T, Nativi-Nicolau J, Berk JL, Velazquez EJ, Boman K, Gundapaneni B, Patterson TA, Schwartz JH, Sultan MB, Maurer MS. Efficacy of Tafamidis in Patients With Hereditary and Wild-Type Transthyretin Amyloid Cardiomyopathy: Further Analyses From ATTR-ACT. JACC Heart Fail. 2021 02; 9(2):115-123. PMID: 33309574.
Published on 11/16/2020
Adams D, Polydefkis M, González-Duarte A, Wixner J, Kristen AV, Schmidt HH, Berk JL, Losada López IA, Dispenzieri A, Quan D, Conceição IM, Slama MS, Gillmore JD, Kyriakides T, Ajroud-Driss S, Waddington-Cruz M, Mezei MM, Planté-Bordeneuve V, Attarian S, Mauricio E, Brannagan TH, Ueda M, Aldinc E, Wang JJ, White MT, Vest J, Berber E, Sweetser MT, Coelho T. Long-term safety and efficacy of patisiran for hereditary transthyretin-mediated amyloidosis with polyneuropathy: 12-month results of an open-label extension study. Lancet Neurol. 2021 01; 20(1):49-59. PMID: 33212063.
Published on 8/7/2020
Dyck PJB, Coelho T, Waddington Cruz M, Brannagan TH, Khella S, Karam C, Berk JL, Polydefkis MJ, Kincaid JC, Wiesman JF, Litchy WJ, Mauermann ML, Ackermann EJ, Baker BF, Jung SW, Guthrie S, Pollock M, Dyck PJ. Neuropathy symptom and change: Inotersen treatment of hereditary transthyretin amyloidosis. Muscle Nerve. 2020 10; 62(4):509-515. PMID: 32654156.
Published on 7/8/2020
Coelho T, Adams D, Conceição I, Waddington-Cruz M, Schmidt HH, Buades J, Campistol J, Berk JL, Polydefkis M, Wang JJ, Chen J, Sweetser MT, Gollob J, Suhr OB. A phase II, open-label, extension study of long-term patisiran treatment in patients with hereditary transthyretin-mediated (hATTR) amyloidosis. Orphanet J Rare Dis. 2020 07 08; 15(1):179. PMID: 32641071.
Published on 6/24/2020
Moshe-Lilie O, Dimitrova D, Heitner SB, Brannagan TH, Zivkovic S, Hanna M, Masri A, Polydefkis M, Berk JL, Gertz MA, Karam C. TTR gene silencing therapy in post liver transplant hereditary ATTR amyloidosis patients. Amyloid. 2020 Dec; 27(4):250-253. PMID: 32578459.
Published on 5/29/2020
Brannagan TH, Wang AK, Coelho T, Waddington Cruz M, Polydefkis MJ, Dyck PJ, Plante-Bordeneuve V, Berk JL, Barroso F, Merlini G, Conceição I, Hughes SG, Kwoh J, Jung SW, Guthrie S, Pollock M, Benson MD, Gertz M. Early data on long-term efficacy and safety of inotersen in patients with hereditary transthyretin amyloidosis: a 2-year update from the open-label extension of the NEURO-TTR trial. Eur J Neurol. 2020 08; 27(8):1374-1381. PMID: 32343462.
Published on 4/30/2020
Takumi K, Staziaki PV, Hito R, Nadgir RN, Berk JL, Andreu-Arasa VC, Chavez W, Sakai O. Amyloidosis in the head and neck: CT findings with clinicopathological correlation. Eur J Radiol. 2020 Jul; 128:109034. PMID: 32438260.
Published on 3/4/2020
Obici L, Berk JL, González-Duarte A, Coelho T, Gillmore J, Schmidt HH, Schilling M, Yamashita T, Labeyrie C, Brannagan TH, Ajroud-Driss S, Gorevic P, Kristen AV, Franklin J, Chen J, Sweetser MT, Wang JJ, Adams D. Quality of life outcomes in APOLLO, the phase 3 trial of the RNAi therapeutic patisiran in patients with hereditary transthyretin-mediated amyloidosis. Amyloid. 2020 Sep; 27(3):153-162. PMID: 32131641.
View full list of 102 publications.