John L. Berk, M.D.
Faculty and Fellows
---
jberk@bu.edu
Associate Professor of Medicine
Director, Bronchoscopy Service, BMC
Associate Director, Pulmonary & Critical Care Medicine Fellowship
Associate Clinical Director, Amyloid Treatment and Research Program
Director, Amyloid Airway Clinic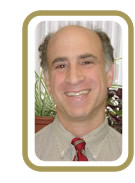 Medical School: Case Western Reserve University School of Medicine (CWRU)
Internship: University Hospitals, CWRU
Residency: University Hospitals, CWRU
Fellowship: Pulmonary Fellowship, Boston University School of Medicine
Other Post-doctoral Fellowships/Training: Research Associate, Howard Hughes Medical Institute
Special Interests:
Research:
PI, Diflunisal Trial – FDA & NIH funded
Radiotherapy for tracheobronchial amyloidosis
Modulation of extracellular matrix gene expression by hypoxia
Clinical:
Lung manifestations of localized & systemic amyloidoses
Pulmonary fibrosis
John Berk attends on the Pulmonary Consult service and in the Medical Intensive Care Units. He directs the Bronchoscopy Service at Boston Medical Center, and is the Pulmonary Medicine and Critical Care expert of the multi-disciplinary Amyloid Treatment and Research Program, an internationally recognized center of excellence.
Dr. Berk is the Principal Investigator for an NIH & FDA funded international trial designed to establish whether diflunisal (Dolobid®) prevents neurologic disease progression in patients with familial amyloidotic polyneuropathy (FAP).
Selected Publications:
Berk JL, Wiesman JF, Skinner M, and V Sanchorawala. Diaphragm paralysis in primary systemic amyloidosis. Amyloid Journal 12 (3):193-6, 2005
Berk JL. Pleural effusions in systemic amyloidosis. Curr Opin Pulm Med 11(4):324-28, 2005
Berk, J.L., Hatch, C.A., Morris, S.M., Goldstein, R.H., and Stone, P.J. Hypoxia inhibits repair of elastin fibers by interstitial lung fibroblasts. Am. J. Physiol. 289 (6):L931-6, 2005
Skinner M, Sanchorawala V, Seldin DC, Dember LM, Falk RH, Berk JL, Anderson JJ, O'Hara C, Finn KT, Libbey CA, Wiesman J, Quillen K, Swan N, Wright DG. High-dose melphalan and autologous stem-cell transplantation in patients with AL amyloidosis: an 8-year study. Ann Intern Med. 2004 Jan 20; 140(2):85-93.
Seldin DC, Anderson JJ, Sanchorawala V, Malek K, Wright DG, Quillen K, Finn KT, Berk JL, Dember LM, Falk RH, Skinner M. Improvement in Quality Of Life of Patients With AL Amyloidosis Treated With High Dose Melphalan and Autologous Stem Cell Transplantation. Blood 104 (6): 1888-93, 2004
Seldin, D.C., Choufani, E.B., Dember, L.M., Wiesman, J.F., Berk, J.L., Falk, R.H., O'Hara, C., Fennessey, S., Finn, K.T., Wright, D.G., Skinner, M., and V. Sanchorawala. Tolerability and efficacy of thalidomide for the treatment of patients with light chain-associated (AL) amyloidosis. Clinical Lymphoma 3(4):241-6, 2003.
Berk, J.L., Keane, J., Seldin, D.C., Sanchorawala, V., Koyama, J., Dember, L.M., and R.H. Falk. Persistent pleural effusions in AL amyloidosis: Etiology and prognosis. Chest 124 (3):969-77, 2003. Berk, J.L., O'Regan, A., and M. Skinner. Pulmonary and tracheobronchial amyloidosis. Joseph P. Lynch, III, Editor. Seminars in Respiratory and Critical Care Medicine 23:155-65, 2002.
Sanchorawala, V., Wright, D.G., Seldin, D.C., Falk, R.H., Berk, J.L., Dember, L.M., Finn, K. and M. Skinner. Low-dose continuous oral melphalan for the treatment of primary (AL) systemic amyloidosis. British Journal of Hematology 117 (4):886-889, 2002.
Kuang, P-P., Berk, J.L., Rishikof, D.C., Foster, J.A., Ricupero, D.A., and R.H. Goldstein. NF-kB induced by IL-1? inhibits elastin transcription and myofibroblast phenotype. Am J Cell Physiol. 2002 Jul;283(1):C58-65.
Selected Reprints:
Links: