Jennifer Palmer PhD
Assistant Professor, General Internal Medicine
801 Massachusetts Ave | (617) 364-4897

japalmer@bu.edu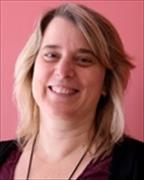 Sections
General Internal Medicine
Biography
Dr. Jenny Palmer is a study coordinator with the Hinda and Arthur Marcus Institute for Aging Research.

Dr. Palmer's current research assesses the implementation of an advance care planning video education program in two large U.S. nursing home systems. She is also conducting research that examines the intersection of dementia, spiritual care, and palliative care.

Dr. Palmer conducted her undergraduate studies in Psychology at Yale University, her master's studies in Speech-Language Pathology at Boston University, and her doctoral studies in Health Services Research at Boston University.

After her clinical fellowship in a skilled nursing facility, she worked as a clinical speech-language pathologist on the Stroke Unit at Spaulding Rehabilitation Hospital. She then served as a Research Associate at Tufts Medical Center's Institute for Clinical Research and Health Policy Studies. Most recently, she served as Project Director at the Bedford, MA Veterans Administration Medical Center for a study that developed observational tools to promote nursing home residents' quality of life; these tools are now being adopted for use across the VA's nursing homes nationally. Dr. Palmer has volunteered in leadership positions within the Gerontological Society of America's Emerging Scholars and Professionals Organization.
Websites
Education
Health Policy, PhD, Boston University School of Public Health
Speech Language Pathology, MS, Boston University
Psychology, BA, Yale University
Publications
Published on 9/15/2023
Palmer JA, Mccullough M, Wormwood J, Soylemez Wiener R, Mesfin N, Still M, Xu CS, Linsky AM. Addressing clinician moral distress: Implications from a mixed methods evaluation during Covid-19. PLoS One. 2023; 18(9):e0291542. PMID: 37713379.
Published on 11/1/2022
Shi SM, Palmer JA, Newmeyer N, Carroll D, Steinberg N, Olivieri-Mui B, Kim DH. Restricted mean survival time versus conventional effect summary for treatment decision-making: A mixed-methods study. J Am Geriatr Soc. 2023 Feb; 71(2):528-537. PMID: 36318788.
Published on 4/20/2022
Palmer JA, Hilgeman M, Balboni T, Paasche-Orlow S, Sullivan JL. The Spiritual Experience of Dementia From the Health Care Provider Perspective: Implications for Intervention. Gerontologist. 2022 Apr 20; 62(4):556-567. PMID: 34498084.
Published on 10/29/2021
Palmer JA, Sullivan JL, Wachterman MW, Sager ZS, Wiener RS. "If You Built It, They Could Come": Opportunities to Expand Access to Palliative Care. J Palliat Med. 2022 02; 25(2):200-204. PMID: 34861114.
Published on 4/2/2021
Sokas C, Yeh IM, Bernacki RE, Rangel EL, Kaafarani H, Mitchell SL, Bader AM, Ladin K, Palmer JA, Tulsky JA, Cooper Z. Older adults' perspectives 3 months after emergency general surgery highlight opportunities to improve care. J Am Geriatr Soc. 2021 07; 69(7):2023-2025. PMID: 33797750.
Published on 11/23/2020
Pimentel CB, Mills WL, Snow AL, Palmer JA, Sullivan JL, Wewiorski NJ, Hartmann CW. Adapting Strategies for Optimal Intervention Implementation in Nursing Homes: A Formative Evaluation. Gerontologist. 2020 11 23; 60(8):1555-1565. PMID: 32449764.
Published on 10/7/2020
Sokas C, Yeh IM, Coogan K, Bernacki R, Mitchell S, Bader A, Ladin K, Palmer JA, Tulsky JA, Cooper Z. Older Adult Perspectives on Medical Decision Making and Emergency General Surgery: "It had to be Done." J Pain Symptom Manage. 2021 05; 61(5):948-954. PMID: 33038427.
Published on 1/7/2020
Palmer JA, Smith AM, Paasche-Orlow RS, Fitchett G. Research Literature on the Intersection of Dementia, Spirituality, and Palliative Care: A Scoping Review. J Pain Symptom Manage. 2020 07; 60(1):116-134. PMID: 31923556.
Published on 11/28/2019
Palmer JA, Parker VA, Barre LR, Mor V, Volandes AE, Belanger E, Loomer L, McCreedy E, Mitchell SL. Understanding implementation fidelity in a pragmatic randomized clinical trial in the nursing home setting:a mixed-methods examination. Trials. 2019 Nov 28; 20(1):656. PMID: 31779684.
Published on 10/29/2019
Loomer L, Volandes AE, Mitchell SL, Belanger E, McCreedy E, Palmer JA, Mor V. Black Nursing Home Residents More Likely to Watch Advance Care Planning Video. J Am Geriatr Soc. 2020 03; 68(3):603-608. PMID: 31660609.
View full list of 40 publications.