Gerald V. Denis PhD
Professor, Hematology & Medical Oncology
Professor, Pharmacology & Experimental Therapeutics
72 E. Concord Street | (617) 358-4785

gdenis@bu.edu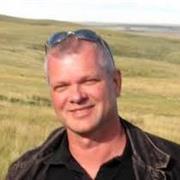 Sections
Hematology & Medical Oncology
Centers
BU-BMC Cancer Center
Boston Nutrition Obesity Research Center
Evans Center for Interdisciplinary Biomedical Research
Biography
I am a molecular oncologist with experience in chromatin control of transcription in cancer. I pioneered studies of the BET bromodomains proteins, a family comprised of BRD2 (originally named RING3), BRD3 and BRD4 in somatic cells, which are important as transcriptional co-regulators. I was the first to report a function for a BET protein, and to link these co-regulators to human cancer. The BET protein field has grown from sixteen papers, when I first published my work, to over 1,300 to date; they have since been implicated in several cancer types. Our recent data have established that BET bromodomain proteins provide a functional link between abnormal metabolism, inflammation and breast cancer progression in post-menopausal African American women. We are now realizing that BET proteins regulate cytokine/chemokine production in the immune cells that infiltrate the breast cancer microenvironment, which are important for immune exhaustion, chemoresistance and metastasis.

More detailed study of these pathways, in African American women in particular, is essential. Risks for breast cancer incidence and progression are not distributed evenly in the population, and are likely stratified by abnormal metabolism such as is found in Type 2 diabetes; yet, the current standard of care in breast oncology does not fully consider the role of diabetes and obesity-associated inflammation as drivers of progression and metastasis. African American women bear a disproportionate burden of poor-prognosis triple negative breast cancer, as well as higher prevalence of obesity, obesity-driven Type 2 diabetes and chronic inflammation, compared to white women. Deeper mechanistic and clinical studies must focus on these more vulnerable patients.

Molecular models and population studies also now suggest that metabolic disease and its associated imbalances in cytokines are more important for breast cancer initiation and progression than obesity per se. My intensive involvement over the last eight years with collaborators in population science, immunology, endocrinology and molecular oncology have prompted me to investigate a new area of high public health significance: breast cancer in non-obese women with metabolic disease and chronic inflammation. New thinking must consider drivers of metastasis, and the role the BET bromodomain proteins play in regulating metastasis potential. We hypothesize the BET proteins are equally important for breast cancer progression in lean women with metabolic disease and its associated chronic inflammation.

Recently, we have also explored the role of the BET bromodomain proteins in advanced prostate cancer, particularly in men with similar co-morbid conditions such as obesity and Type 2 diabetes. These inflammatory conditions also promote tumor progression in androgen-independent prostate cancer, eliciting greater cell migration and invasion, and raising the risk of metastasis. Advanced prostate cancer is a complex, heterogenous disease, with varying functional states of the androgen receptor and expression patterns across individual tumor cells. As the disease progresses, prostate tumor cells can become less reliant on androgen receptor signaling and use alternative signaling mechanisms to sustain growth and dissemination. Several of the pathways of progression are also relevant to triple negative breast cancer. Work in our lab is identifying 'druggable' BET protein targets to block prostate cancer progression in tumors that are either reliant on, or independent of, androgen receptor signaling. The research will benefit men with advancing prostate cancer, for whom initial therapeutic regimens have lost efficacy.
Other Positions
Websites
Education
PhD, University of California, Berkeley, 1990
MSc, University of Tokyo, 1985
AB, Harvard College, 1983
Publications
Published on 1/29/2021
Sebastiani P, Federico A, Morris M, Gurinovich A, Tanaka T, Chandler KB, Andersen SL, Denis G, Costello CE, Ferrucci L, Jennings L, Glass DJ, Monti S, Perls TT. Protein signatures of centenarians and their offspring suggest centenarians age slower than other humans. Aging Cell. 2021 02; 20(2):e13290. PMID: 33512769.
Published on 12/1/2020
Lombardi FL, Jafari N, Bertrand KA, Oshry LJ, Cassidy MR, Ko NY, Denis GV. Novel semi-automated algorithm for high-throughput quantification of adipocyte size in breast adipose tissue, with applications for breast cancer microenvironment. Adipocyte. 2020 12; 9(1):313-325. PMID: 32633194.
Published on 7/21/2020
Shafran JS, Jafari N, Casey AN, Gyorffy B, Denis GV. BRD4 regulates key transcription factors that drive epithelial-mesenchymal transition in castration-resistant prostate cancer. Prostate Cancer Prostatic Dis. 2021 03; 24(1):268-277. PMID: 32690869.
Published on 8/29/2019
Andrieu GP, Shafran JS, Smith CL, Belkina AC, Casey AN, Jafari N, Denis GV. BET protein targeting suppresses the PD-1/PD-L1 pathway in triple-negative breast cancer and elicits anti-tumor immune response. Cancer Lett. 2019 11 28; 465:45-58. PMID: 31473251.
Published on 8/24/2019
Dean LT, Ransome Y, Frasso-Jaramillo L, Moss SL, Zhang Y, Ashing K, Denis GV, Frick KD, Visvanathan K, Schmitz KH. Drivers of cost differences between US breast cancer survivors with or without lymphedema. J Cancer Surviv. 2019 Oct; 13(5):804-814. PMID: 31446591.
Published on 5/20/2019
Shafran JS, Andrieu GP, Györffy B, Denis GV. BRD4 Regulates Metastatic Potential of Castration-Resistant Prostate Cancer through AHNAK. Mol Cancer Res. 2019 08; 17(8):1627-1638. PMID: 31110158.
Published on 5/8/2018
Denis GV, Sebastiani P, Bertrand KA, Strissel KJ, Tran AH, Slama J, Medina ND, Andrieu G, Palmer JR. Inflammatory signatures distinguish metabolic health in African American women with obesity. PLoS One. 2018; 13(5):e0196755. PMID: 29738558.
Published on 3/1/2018
Andrieu GP, Shafran JS, Deeney JT, Bharadwaj KR, Rangarajan A, Denis GV. BET proteins in abnormal metabolism, inflammation, and the breast cancer microenvironment. J Leukoc Biol. 2018 08; 104(2):265-274. PMID: 29493812.
Published on 2/7/2018
Andrieu GP, Denis GV. BET Proteins Exhibit Transcriptional and Functional Opposition in the Epithelial-to-Mesenchymal Transition. Mol Cancer Res. 2018 04; 16(4):580-586. PMID: 29437854.
Published on 11/15/2017
Palmer JR, Castro-Webb N, Bertrand K, Bethea TN, Denis GV. Type II Diabetes and Incidence of Estrogen Receptor Negative Breast Cancer in African American Women. Cancer Res. 2017 Nov 15; 77(22):6462-6469. PMID: 29141994.
View full list of 63 publications.