Gerald V. Denis PhD
Shipley Prostate Cancer Research Professor, Hematology & Medical Oncology
Professor, Pharmacology, Physiology & Biophysics
72 E. Concord Street | (617) 358-4785

gdenis@bu.edu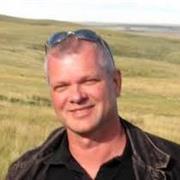 Sections
Hematology & Medical Oncology
Centers
BU-BMC Cancer Center
Boston Nutrition Obesity Research Center
Evans Center for Interdisciplinary Biomedical Research
Biography
I am a molecular oncologist with experience in chromatin control of transcription in cancer. I pioneered studies of the BET bromodomains proteins, a family comprised of BRD2 (originally named RING3), BRD3 and BRD4 in somatic cells, which are important as transcriptional co-regulators. I was the first to report a function for a BET protein, and to link these co-regulators to human cancer. The BET protein field has grown from sixteen papers, when I first published my work, to over 1,300 to date; they have since been implicated in several cancer types. Our recent data have established that BET bromodomain proteins provide a functional link between abnormal metabolism, inflammation and breast cancer progression in post-menopausal African American women. We are now realizing that BET proteins regulate cytokine/chemokine production in the immune cells that infiltrate the breast cancer microenvironment, which are important for immune exhaustion, chemoresistance and metastasis.

More detailed study of these pathways, in African American women in particular, is essential. Risks for breast cancer incidence and progression are not distributed evenly in the population, and are likely stratified by abnormal metabolism such as is found in Type 2 diabetes; yet, the current standard of care in breast oncology does not fully consider the role of diabetes and obesity-associated inflammation as drivers of progression and metastasis. African American women bear a disproportionate burden of poor-prognosis triple negative breast cancer, as well as higher prevalence of obesity, obesity-driven Type 2 diabetes and chronic inflammation, compared to white women. Deeper mechanistic and clinical studies must focus on these more vulnerable patients.

Molecular models and population studies also now suggest that metabolic disease and its associated imbalances in cytokines are more important for breast cancer initiation and progression than obesity per se. My intensive involvement over the last eight years with collaborators in population science, immunology, endocrinology and molecular oncology have prompted me to investigate a new area of high public health significance: breast cancer in non-obese women with metabolic disease and chronic inflammation. New thinking must consider drivers of metastasis, and the role the BET bromodomain proteins play in regulating metastasis potential. We hypothesize the BET proteins are equally important for breast cancer progression in lean women with metabolic disease and its associated chronic inflammation.

Recently, we have also explored the role of the BET bromodomain proteins in advanced prostate cancer, particularly in men with similar co-morbid conditions such as obesity and Type 2 diabetes. These inflammatory conditions also promote tumor progression in androgen-independent prostate cancer, eliciting greater cell migration and invasion, and raising the risk of metastasis. Advanced prostate cancer is a complex, heterogenous disease, with varying functional states of the androgen receptor and expression patterns across individual tumor cells. As the disease progresses, prostate tumor cells can become less reliant on androgen receptor signaling and use alternative signaling mechanisms to sustain growth and dissemination. Several of the pathways of progression are also relevant to triple negative breast cancer. Work in our lab is identifying 'druggable' BET protein targets to block prostate cancer progression in tumors that are either reliant on, or independent of, androgen receptor signaling. The research will benefit men with advancing prostate cancer, for whom initial therapeutic regimens have lost efficacy.
Other Positions
Websites
Education
PhD, University of California, Berkeley, 1990
MSc, University of Tokyo, 1985
AB, Harvard College, 1983
Publications
Published on 4/19/2023
Adler FR, Anderson ARA, Bhushan A, Bogdan P, Bravo-Cordero JJ, Brock A, Chen Y, Cukierman E, DelGiorno KE, Denis GV, Ferrall-Fairbanks MC, Gartner ZJ, Germain RN, Gordon DM, Hunter G, Jolly MK, Karacosta LG, Mythreye K, Katira P, Kulkarni RP, Kutys ML, Lander AD, Laughney AM, Levine H, Lou E, Lowenstein PR, Masters KS, Pe'er D, Peyton SR, Platt MO, Purvis JE, Quon G, Richer JK, Riddle NC, Rodriguez A, Snyder JC, Lee Szeto G, Tomlin CJ, Yanai I, Zervantonakis IK, Dueck H. Modeling collective cell behavior in cancer: Perspectives from an interdisciplinary conversation. Cell Syst. 2023 Apr 19; 14(4):252-257. PMID: 37080161.
Published on 2/8/2023
Paul I, Bolzan D, Youssef A, Gagnon KA, Hook H, Karemore G, Oliphant MUJ, Lin W, Liu Q, Phanse S, White C, Padhorny D, Kotelnikov S, Chen CS, Hu P, Denis GV, Kozakov D, Raught B, Siggers T, Wuchty S, Muthuswamy SK, Emili A. Parallelized multidimensional analytic framework applied to mammary epithelial cells uncovers regulatory principles in EMT. Nat Commun. 2023 Feb 08; 14(1):688. PMID: 36755019.
Published on 1/18/2023
Wang Y, Huang J, Ang TFA, Zhu Y, Tao Q, Mez J, Alosco M, Denis GV, Belkina A, Gurnani A, Ross M, Gong B, Han J, Lunetta KL, Stein TD, Au R, Farrer LA, Zhang X, Qiu WQ. Circulating Endothelial Progenitor Cells Reduce the Risk of Alzheimer's Disease. medRxiv. 2023 Jan 18. PMID: 36711847.
Published on 12/1/2022
Ennis CS, Llevenes P, Qiu Y, Dries R, Denis GV. The crosstalk within the breast tumor microenvironment in type II diabetes: Implications for cancer disparities. Front Endocrinol (Lausanne). 2022; 13:1044670. PMID: 36531496.
Published on 11/4/2022
Jafari N, Chen A, Kolla M, Pompa IR, Qiu Y, Yu R, Llevenes P, Ennis CS, Mori J, Mahdaviani K, Halpin M, Gignac GA, Heaphy CM, Monti S, Denis GV. Novel plasma exosome biomarkers for prostate cancer progression in co-morbid metabolic disease. Adv Cancer Biol Metastasis. 2022 Dec; 6. PMID: 36644690.
Published on 6/1/2022
Jafari N, Llevenes P, Denis GV. Exosomes as novel biomarkers in metabolic disease and obesity-related cancers. Nat Rev Endocrinol. 2022 Jun; 18(6):327-328. PMID: 35361917.
Published on 5/16/2022
Sergesketter AR, Geng Y, Shammas RL, Denis GV, Bachelder R, Hollenbeck ST. The Association Between Metabolic Derangement and Wound Complications in Elective Plastic Surgery. J Surg Res. 2022 Oct; 278:39-48. PMID: 35588573.
Published on 5/4/2022
Alhousami T, Diny M, Ali F, Shin J, Kumar G, Kumar V, Campbell JD, Noonan V, Hanna GJ, Denis GV, Monti S, Kukuruzinska MA, Varelas X, Bais MV. Inhibition of LSD1 Attenuates Oral Cancer Development and Promotes Therapeutic Efficacy of Immune Checkpoint Blockade and YAP/TAZ Inhibition. Mol Cancer Res. 2022 May 04; 20(5):712-721. PMID: 35105672.
Published on 4/11/2022
Mori JO, Shafran JS, Stojanova M, Katz MH, Gignac GA, Wisco JJ, Heaphy CM, Denis GV. Novel forms of prostate cancer chemoresistance to successful androgen deprivation therapy demand new approaches: Rationale for targeting BET proteins. Prostate. 2022 Jun; 82(10):1005-1015. PMID: 35403746.
Published on 11/23/2021
Jafari N, Kolla M, Meshulam T, Shafran JS, Qiu Y, Casey AN, Pompa IR, Ennis CS, Mazzeo CS, Rabhi N, Farmer SR, Denis GV. Adipocyte-derived exosomes may promote breast cancer progression in type 2 diabetes. Sci Signal. 2021 11 23; 14(710):eabj2807. PMID: 34813359.
View full list of 73 publications.