George T. O'Connor MD
Professor, Pulmonary, Allergy, Sleep & Critical Care Medicine
Member, Genome Science Institute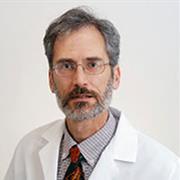 Sections
Pulmonary, Allergy, Sleep & Critical Care Medicine
Centers
Pulmonary Center
Framingham Heart Study
Evans Center for Interdisciplinary Biomedical Research
Biography
My research focuses on epidemiology, including genetic epidemiology, and clinical investigations of asthma, allergy, chronic obstructive pulmonary disease, and sleep apnea. I have been the Boston University / Boston Medical Center principal investigator of multiple NIH-funded multi-center investigations, currently including the Inner-City Asthma Consortium (ICAC), the Vitamin D Antenatal Asthma Reduction Trial (VDAART), and the All of Us Research Program. Our ICAC studies include clinical trials in children and adolescents with asthma and a birth-cohort study examining the risk factors for asthma and allergy in the inner city. I also conduct epidemiologic and genetic epidemiologic research at the Framingham Heart Study, including genome-wide association studies seeking novel genetic determinants of lung function impairment, interstitial lung abnormalities, and atopy. I have collaborated with the Division of Computational Biomedicine's studies of alterations in gene expression related to tobacco smoking and COPD. My research spans disciplines including adult medicine, pediatrics, obstetrics, epidemiology, genetics and genomics, immunology, and environmental science. At Boston Medical Center, my outpatient practice focuses on adults with asthma, COPD, and bronchiectasis. I am an Associate Editor of JAMA.
Websites
Education
MD, Boston University School of Medicine, 1979
MS, Harvard School of Public Health, 1986
BA, Boston University, 1979
Publications
Published on 7/1/2022
Sanders JL, Axelsson G, Putman R, Menon A, Dupuis J, Xu H, Wang S, Murabito J, Vasan R, Araki T, Nishino M, Washko GR, Hatabu H, O'Connor G, Gudmundsson G, Gudnason V, Hunninghake GM. The relationship between interstitial lung abnormalities, mortality, and multimorbidity: a cohort study. Thorax. 2022 Jul 01. PMID: 35777957.
Published on 6/29/2022
Kim W, Hecker J, Barr RG, Boerwinkle E, Cade B, Correa A, Dupuis J, Gharib SA, Lange L, London SJ, Morrison AC, O'Connor GT, Oelsner E, Psaty BM, Vasan RS, Redline S, Rich SS, Rotter JI, Yu B, Lange C, Manichaikul A, Zhou JJ, Sofer T, Silverman EK, Qiao D, Cho MH. Assessing the contribution of rare genetic variants to phenotypes of chronic obstructive pulmonary disease using whole-genome sequence data. Hum Mol Genet. 2022 Jun 29. PMID: 35766891.
Published on 6/27/2022
Gereige JD, Xu H, Ortega VE, Cho MH, Liu M, Sakornsakolpat P, Silverman EK, Beaty TH, Miller BE, Bakke P, Gulsvik A, Hersh CP, Morrow JD, Ampleford EJ, Hawkins GA, Bleecker ER, Meyers DA, Peters SP, Celedón JC, Tantisira K, Li J, Dupuis J, O'Connor GT. A genome-wide association study of bronchodilator response in participants of European and African ancestry from six independent cohorts. ERJ Open Res. 2022 Apr; 8(2). PMID: 35769418.
Published on 6/14/2022
Eckhardt CM, Balte PP, Barr RG, Bertoni AG, Bhatt SP, Cuttica M, Cassano PA, Chaves P, Couper D, Jacobs DR, Kalhan R, Kronmal R, Lange L, Loehr L, London SJ, O'Connor GT, Rosamond W, Sanders J, Schwartz JE, Shah A, Shah SJ, Smith L, White W, Yende S, Oelsner EC. Lung function impairment and risk of incident heart failure: the NHLBI Pooled Cohorts Study. Eur Heart J. 2022 Jun 14; 43(23):2196-2208. PMID: 35467708.
Published on 6/1/2022
Seibold MA, Moore CM, Everman JL, Williams BJM, Nolin JD, Fairbanks-Mahnke A, Plender EG, Patel BB, Arbes SJ, Bacharier LB, Bendixsen CG, Calatroni A, Camargo CA, Dupont WD, Furuta GT, Gebretsadik T, Gruchalla RS, Gupta RS, Khurana Hershey GK, Murrison LB, Jackson DJ, Johnson CC, Kattan M, Liu AH, Lussier SJ, O'Connor GT, Rivera-Spoljaric K, Phipatanakul W, Rothenberg ME, Seroogy CM, Teach SJ, Zoratti EM, Togias A, Fulkerson PC, Hartert TV. Risk factors for SARS-CoV-2 infection and transmission in households with children with asthma and allergy: A prospective surveillance study. J Allergy Clin Immunol. 2022 Jun 01. PMID: 35660376.
Published on 5/10/2022
Bhatt SP, O'Connor GT. Screening for Chronic Obstructive Pulmonary Disease: Challenges and Opportunities. JAMA. 2022 05 10; 327(18):1768-1770. PMID: 35536275.
Published on 4/7/2022
McNeill JN, Lee DH, Hwang SJ, Courchesne P, Yao C, Huan T, Joehanes R, O'Connor GT, Ho JE, Levy D. Association of 71 cardiovascular disease-related plasma proteins with pulmonary function in the community. PLoS One. 2022; 17(4):e0266523. PMID: 35390066.
Published on 4/5/2022
Hu X, Qiao D, Kim W, Moll M, Balte PP, Lange LA, Bartz TM, Kumar R, Li X, Yu B, Cade BE, Laurie CA, Sofer T, Ruczinski I, Nickerson DA, Muzny DM, Metcalf GA, Doddapaneni H, Gabriel S, Gupta N, Dugan-Perez S, Cupples LA, Loehr LR, Jain D, Rotter JI, Wilson JG, Psaty BM, Fornage M, Morrison AC, Vasan RS, Washko G, Rich SS, O'Connor GT, Bleecker E, Kaplan RC, Kalhan R, Redline S, Gharib SA, Meyers D, Ortega V, Dupuis J, London SJ, Lappalainen T, Oelsner EC, Silverman EK, Barr RG, Thornton TA, Wheeler HE, Cho MH, Im HK, Manichaikul A. Polygenic transcriptome risk scores for COPD and lung function improve cross-ethnic portability of prediction in the NHLBI TOPMed program. Am J Hum Genet. 2022 May 05; 109(5):857-870. PMID: 35385699.
Published on 2/20/2022
Lee-Sarwar K, Dedrick S, Momeni B, Kelly RS, Zeiger RS, O'Connor GT, Sandel MT, Bacharier LB, Beigelman A, Laranjo N, Gold DR, Lasky-Su J, Litonjua AA, Liu YY, Weiss ST. Association of the gut microbiome and metabolome with wheeze frequency in childhood asthma. J Allergy Clin Immunol. 2022 Feb 20. PMID: 35196534.
Published on 2/17/2022
Bhatt SP, Balte PP, Schwartz JE, Jaeger BC, Cassano PA, Chaves PH, Couper D, Jacobs DR, Kalhan R, Kaplan R, Lloyd-Jones D, Newman AB, O'Connor G, Sanders JL, Smith BM, Sun Y, Umans JG, White WB, Yende S, Oelsner EC. Pooled Cohort Probability Score for Subclinical Airflow Obstruction. Ann Am Thorac Soc. 2022 Feb 17. PMID: 35176216.
View full list of 303 publications.