George T. O'Connor MD
Professor, Pulmonary, Allergy, Sleep & Critical Care Medicine
Member, Genome Science Institute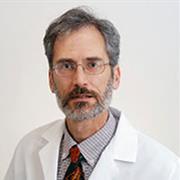 Sections
Pulmonary, Allergy, Sleep & Critical Care Medicine
Centers
Pulmonary Center
Framingham Heart Study
Evans Center for Interdisciplinary Biomedical Research
Biography
My research focuses on epidemiology, including genetic epidemiology, and clinical investigations of asthma, allergy, chronic obstructive pulmonary disease, and sleep apnea. I have been the Boston University / Boston Medical Center principal investigator of multiple NIH-funded multi-center investigations, currently including the Inner-City Asthma Consortium (ICAC), the Vitamin D Antenatal Asthma Reduction Trial (VDAART), and the All of Us Research Program. Our ICAC studies include clinical trials in children and adolescents with asthma and a birth-cohort study examining the risk factors for asthma and allergy in the inner city. I also conduct epidemiologic and genetic epidemiologic research at the Framingham Heart Study, including genome-wide association studies seeking novel genetic determinants of lung function impairment, interstitial lung abnormalities, and atopy. I have collaborated with the Division of Computational Biomedicine's studies of alterations in gene expression related to tobacco smoking and COPD. My research spans disciplines including adult medicine, pediatrics, obstetrics, epidemiology, genetics and genomics, immunology, and environmental science. At Boston Medical Center, my outpatient practice focuses on adults with asthma, COPD, and bronchiectasis. I am an Associate Editor of JAMA.
Websites
Education
MD, Boston University School of Medicine, 1979
MS, Harvard School of Public Health, 1986
BA, Boston University, 1979
Publications
Published on 9/15/2021
Daya M, Cox C, Acevedo N, Boorgula MP, Campbell M, Chavan S, Cho MH, David GL, Kachroo P, Lasky-Su J, Li X, McHugh CP, Qiao D, Rafaels N, Beck LA, Bleecker ER, Caraballo L, Cupples AL, Figueiredo CA, Gallo RL, Hanifin J, Hansel NN, Hata TR, Hersh CP, Knight-Madden J, Leung DYM, Guttman-Yassky E, Meyers DA, O'Connor G, Ober C, Ong PY, Ortega VE, Paller AS, Putcha N, Reed RM, Schneider LC, Silverman EK, Slifka MK, Spergel JM, Vasan RS, Viaud-Martinez KA, Watson H, Weiss ST, Ruczinski I, Beaty TH, Mathias RA, Barnes KC. Multi-ethnic genome-wide and HLA association study of total serum IgE. J Allergy Clin Immunol. 2021 Sep 15. PMID: 34536413.
Published on 8/17/2021
Battaglia TA, Megrath K, Spencer N, Pamphile J, Crossno C, Maschke A, Bak S, O'Connor GT, Clark CR, Sarfaty S. Communicating to Engage: An Improvisational Theater-Based Communication Training Designed to Support Community-Academic Partnership Development. Acad Med. 2021 Aug 17. PMID: 34406131.
Published on 7/26/2021
Baril AA, Beiser AS, Sanchez E, Mysliwiec V, Redline S, Gottlieb DJ, O'Connor GT, Gonzales MM, Himali D, Seshadri S, Himali JJ, Pase MP. Insomnia symptom severity and cognitive performance: Moderating role of APOE genotype. Alzheimers Dement. 2021 Jul 26. PMID: 34310026.
Published on 7/6/2021
Keefe J, Yao C, Hwang SJ, Courchesne P, Lee GY, Dupuis J, Mizgerd JP, O'Connor G, Washko GR, Cho MH, Silverman EK, Levy D. An Integrative Genomic Strategy Identifies sRAGE as a Causal and Protective Biomarker of Lung Function. Chest. 2021 Jul 06. PMID: 34237330.
Published on 6/22/2021
Lovinsky-Desir S, Lussier SJ, Calatroni A, Gergen PJ, Rivera-Spoljaric K, Bacharier LB, De A, O'Connor GT, Sandel MT, Wood RA, Arteaga-Solis E, Gern JE, Kattan M. Trajectories of adiposity indicators and association with asthma and lung function in urban minority children. J Allergy Clin Immunol. 2021 Jun 22. PMID: 34166677.
Published on 6/21/2021
Chen YS, Mirzakhani H, Lu M, Zeiger RS, O'Connor GT, Sandel MT, Bacharier LB, Beigelman A, Carey VJ, Harshfield BJ, Laranjo N, Litonjua AA, Weiss ST, Lee-Sarwar KA. The Association of Prenatal Vitamin D Sufficiency With Aeroallergen Sensitization and Allergic Rhinitis in Early Childhood. J Allergy Clin Immunol Pract. 2021 Jun 21. PMID: 34166843.
Published on 5/18/2021
Altman MC, Flynn K, Rosasco MG, Dapas M, Kattan M, Lovinsky-Desir S, O'Connor GT, Gill MA, Gruchalla RS, Liu AH, Pongracic JA, Khurana Hershey GK, Zoratti EM, Teach SJ, Rastrogi D, Wood RA, Bacharier LB, LeBeau P, Gergen PJ, Togias A, Busse WW, Presnell S, Gern JE, Ober C, Jackson DJ. Inducible expression quantitative trait locus analysis of the MUC5AC gene in asthma in urban populations of children. J Allergy Clin Immunol. 2021 May 18. PMID: 34019912.
Published on 5/10/2021
Becker EJ, Faiz A, van den Berge M, Timens W, Hiemstra PS, Clark K, Liu G, Xiao X, Alekseyev YO, O'Connor G, Lam S, Spira A, Lenburg ME, Steiling K. Bronchial gene expression signature associated with rate of subsequent FEV1 decline in individuals with and at risk of COPD. Thorax. 2021 May 10. PMID: 33972452.
Published on 5/1/2021
Sanders JL, Putman RK, Dupuis J, Xu H, Murabito JM, Araki T, Nishino M, Benjamin EJ, Levy DL, Ramachandran VS, Washko GR, Curtis JL, Freeman CM, Bowler RP, Hatabu H, O'Connor GT, Hunninghake GM. The Association of Aging Biomarkers, Interstitial Lung Abnormalities, and Mortality. Am J Respir Crit Care Med. 2021 05 01; 203(9):1149-1157. PMID: 33080140.
Published on 4/28/2021
Moll M, Jackson VE, Yu B, Grove ML, London SJ, Gharib SA, Bartz TM, Sitlani CM, Dupuis J, O'Connor GT, Xu H, Cassano PA, Patchen BK, Kim WJ, Park J, Kim KH, Han B, Barr RG, Manichaikul A, Nguyen JN, Rich SS, Lahousse L, Terzikhan N, Brusselle G, Sakornsakolpat P, Liu J, Benway CJ, Hall IP, Tobin MD, Wain LV, Silverman EK, Cho MH, Hobbs BD. A systematic analysis of protein-altering exonic variants in chronic obstructive pulmonary disease. Am J Physiol Lung Cell Mol Physiol. 2021 07 01; 321(1):L130-L143. PMID: 33909500.
View full list of 281 publications.