George T. O'Connor MD
Professor, Pulmonary, Allergy, Sleep & Critical Care Medicine
Member, Genome Science Institute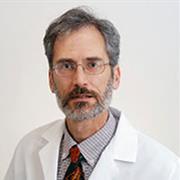 Sections
Pulmonary, Allergy, Sleep & Critical Care Medicine
Centers
Pulmonary Center
Framingham Heart Study
Evans Center for Interdisciplinary Biomedical Research
Biography
My research focuses on epidemiology, including genetic epidemiology, and clinical investigations of asthma, allergy, chronic obstructive pulmonary disease, and sleep apnea. I have been the Boston University / Boston Medical Center principal investigator of multiple NIH-funded multi-center investigations, currently including the Inner-City Asthma Consortium (ICAC), the Vitamin D Antenatal Asthma Reduction Trial (VDAART), and the All of Us Research Program. Our ICAC studies include clinical trials in children and adolescents with asthma and a birth-cohort study examining the risk factors for asthma and allergy in the inner city. I also conduct epidemiologic and genetic epidemiologic research at the Framingham Heart Study, including genome-wide association studies seeking novel genetic determinants of lung function impairment, interstitial lung abnormalities, and atopy. I have collaborated with the Division of Computational Biomedicine's studies of alterations in gene expression related to tobacco smoking and COPD. My research spans disciplines including adult medicine, pediatrics, obstetrics, epidemiology, genetics and genomics, immunology, and environmental science. At Boston Medical Center, my outpatient practice focuses on adults with asthma, COPD, and bronchiectasis. I am an Associate Editor of JAMA.
Websites
Education
MD, Boston University School of Medicine, 1979
MS, Harvard School of Public Health, 1986
BA, Boston University, 1979
Publications
Published on 1/7/2022
McNeill J, Chernofsky A, Nayor M, Rahaghi FN, San Jose Estepar R, Washko G, Synn A, Vasan RS, O'Connor G, Larson MG, Ho JE, Lewis GD. The association of lung function and pulmonary vasculature volume with cardiorespiratory fitness in the community. Eur Respir J. 2022 Jan 07. PMID: 34996832.
Published on 12/30/2021
Bui H, Keshawarz A, Hwang SJ, Yao C, Lee GY, Recto K, O'Connor GT, Levy D. A genomic approach identifies sRAGE as a putatively causal protein for asthma. J Allergy Clin Immunol. 2021 Dec 30. PMID: 34974068.
Published on 12/23/2021
Clark CR, Chandler PD, Zhou G, Noel N, Achilike C, Mendez L, O'Connor GT, Smoller JW, Weiss ST, Murphy SN, Ommerborn MJ, Karnes JH, Klimentidis YC, Jordan CD, Hiatt RA, Ramirez AH, Loperena R, Mayo K, Cohn E, Ohno-Machado L, Boerwinkle E, Cicek M, Schully SD, Mockrin S, Gebo KA, Karlson EW. Geographic Variation in Obesity at the State Level in the All of Us Research Program. Prev Chronic Dis. 2021 Dec 23; 18:E104. PMID: 34941480.
Published on 12/14/2021
Wan ES, Balte P, Schwartz JE, Bhatt SP, Cassano PA, Couper D, Daviglus ML, Dransfield MT, Gharib SA, Jacobs DR, Kalhan R, London SJ, Navas-Acien A, O'Connor GT, Sanders JL, Smith BM, White W, Yende S, Oelsner EC. Association Between Preserved Ratio Impaired Spirometry and Clinical Outcomes in US Adults. JAMA. 2021 12 14; 326(22):2287-2298. PMID: 34905031.
Published on 12/4/2021
Gereige JD, Morin A, Calatroni A, Visness CM, Wood RA, Kattan M, Bacharier LB, Becker P, Altman MC, Gern JE, Ober C, O'Connor GT. 17q12-q21 variants interact with early-life exposures to modify asthma risk in Black children. Clin Exp Allergy. 2021 Dec 04. PMID: 34862819.
Published on 11/1/2021
Battaglia TA, Megrath K, Spencer N, Pamphile J, Crossno C, Maschke A, Bak S, O'Connor GT, Clark CR, Sarfaty S. Communicating to Engage: An Improvisational Theater-Based Communication Training Designed to Support Community-Academic Partnership Development. Acad Med. 2021 11 01; 96(11):1564-1568. PMID: 34406131.
Published on 10/13/2021
da Silva Antunes R, Sutherland A, Frazier A, Schulten V, Pomés A, Glesner J, Calatroni A, Altman MC, Wood RA, O'Connor GT, Pongracic JA, Khurana Hershey GK, Kercsmar CM, Gruchalla RS, Gill M, Liu AH, Zoratti E, Kattan M, Busse PJ, Bacharier LB, Teach SJ, Wheatley LM, Togias A, Busse WW, Jackson DJ, Sette A. Heterogeneity of magnitude, allergen immunodominance, and cytokine polarization of cockroach allergen-specific T cell responses in allergic sensitized children. Clin Transl Allergy. 2021 Oct; 11(8):e12073. PMID: 34691392.
Published on 10/6/2021
Keshawarz A, Joehanes R, Guan W, Huan T, DeMeo DL, Grove ML, Fornage M, Levy D, O'Connor G. Longitudinal change in blood DNA epigenetic signature after smoking cessation. Epigenetics. 2021 Oct 06; 1-12. PMID: 34570667.
Published on 9/29/2021
Yang T, Jackson VE, Smith AV, Chen H, Bartz TM, Sitlani CM, Psaty BM, Gharib SA, O'Connor GT, Dupuis J, Xu J, Lohman K, Liu Y, Kritchevsky SB, Cassano PA, Flexeder C, Gieger C, Karrasch S, Peters A, Schulz H, Harris SE, Starr JM, Deary IJ, Manichaikul A, Oelsner EC, Barr RG, Taylor KD, Rich SS, Bonten TN, Mook-Kanamori DO, Noordam R, Li-Gao R, Jarvelin MR, Wielscher M, Terzikhan N, Lahousse L, Brusselle G, Weiss S, Ewert R, Gläser S, Homuth G, Shrine N, Hall IP, Tobin M, London SJ, Wei P, Morrison AC. Rare and low-frequency exonic variants and gene-by-smoking interactions in pulmonary function. Sci Rep. 2021 09 29; 11(1):19365. PMID: 34588469.
Published on 9/15/2021
Daya M, Cox C, Acevedo N, Boorgula MP, Campbell M, Chavan S, Cho MH, David GL, Kachroo P, Lasky-Su J, Li X, McHugh CP, Qiao D, Rafaels N, Beck LA, Bleecker ER, Caraballo L, Cupples AL, Figueiredo CA, Gallo RL, Hanifin J, Hansel NN, Hata TR, Hersh CP, Knight-Madden J, Leung DYM, Guttman-Yassky E, Meyers DA, O'Connor G, Ober C, Ong PY, Ortega VE, Paller AS, Putcha N, Reed RM, Schneider LC, Silverman EK, Slifka MK, Spergel JM, Vasan RS, Viaud-Martinez KA, Watson H, Weiss ST, Ruczinski I, Beaty TH, Mathias RA, Barnes KC. Multiethnic genome-wide and HLA association study of total serum IgE level. J Allergy Clin Immunol. 2021 12; 148(6):1589-1595. PMID: 34536413.
View full list of 291 publications.