George T. O'Connor, MD, MS
Faculty and Fellows
---
goconnor@bu.edu
Professor of Medicine
Director, Adult Asthma Program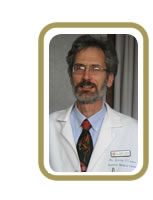 Medical School: Boston University School of Medicine
Internship: Boston City Hospital
Residency: Boston City Hospital
Fellowship: Brigham and Women's Hospital
Master's/PhD programs: MS – Physiology/Respiratory Epidemiology, Harvard School of Public Health
Special Interests
Research:
Asthma
COPD
Epidemiology, genetic epidemiology, clinical trials
Sleep apnea
Clinical:
Asthma
COPD
Critical care
My research focuses on epidemiology, including genetic epidemiology, and clinical investigations of asthma, chronic obstructive pulmonary disease, and sleep apnea. I have been the Boston University principal investigator of several NIH-funded multi-center investigations, currently including the Sleep Heart Health Study and the Inner-City Asthma Consortium (ICAC). Our ICAC studies include clinical trials in children and adolescents with asthma and a birth-cohort study examining the risk factors for asthma and allergy in the inner city. I also conduct epidemiologic and genetic epidemiologic research at the Framingham Heart Study, including genome-wide association studies seeking novel genetic determinants of lung function impairment and atopy. I am collaborating with the Pulmonary Center's Bioinformatics program in studies of alterations in gene expression related to tobacco smoking and COPD. In addition, I am collaborating with investigators in BU's College of Engineering in studies of innovative approaches to physiologic assessment in asthma and to mechanical ventilation in acute lung injury. My research spans disciplines including adult medicine, pediatrics, obstetrics, epidemiology, genetics and genomics, immunology, and engineering. I direct the adult asthma program at Boston Medical Center. My outpatient practice focuses on adults with asthma, COPD, and bronchiectasis.
Selected Publications:
Himes BE, Hunninghake GM, Baurley JW, Rafaels NM, Sleiman P, Strachan DP, Wilk JB, Willis-Owen SA, Klanderman B, Lasky-Su J, Lazarus R, Murphy AJ, Soto-Quiros ME, Avila L, Beaty T, Mathias RA, Ruczinski I, Barnes KC, Celedón JC, Cookson WO, Gauderman WJ, Gilliland FD, Hakonarson H, Lange C, Moffatt MF, O'Connor GT, Raby BA, Silverman EK, Weiss ST. Genome-wide association analysis identifies PDE4D as an asthma-susceptibility gene. Am J Hum Genet. 2009 May; 84(5):581-93. PubMed PMID: 19426955; PubMed Central PMCID: PMC2681010.
Gern JE, Visness CM, Gergen PJ, Wood RA, Bloomberg GR, O'Connor GT, Kattan M, Sampson HA, Witter FR, Sandel MT, Shreffler WG, Wright RJ, Arbes SJ Jr, Busse WW. The Urban Environment and Childhood Asthma (URECA) birth cohort study: design, methods, and study population. BMC Pulm Med. 2009 May 8; 9:17. PubMed PMID: 19426496; PubMed Central PMCID: PMC2689166.
Wilk JB, Chen TH, Gottlieb DJ, Walter RE, Nagle MW, Brandler BJ, Myers RH, Borecki IB, Silverman EK, Weiss ST, O'Connor GT. A genome-wide association study of pulmonary function measures in the Framingham Heart Study. PLoS Genet. 2009 Mar; 5(3):e1000429. PubMed PMID: 19300500; PubMed Central PMCID: PMC2652834.
O'Connor GT, Caffo B, Newman AB, Quan SF, Rapoport DM, Redline S, Resnick HE, Samet J, Shahar E. Prospective study of sleep-disordered breathing and hypertension: the Sleep Heart Health Study. Am J Respir Crit Care Med. 2009 Jun 15;179(12):1159-64. PubMed PMID: 19264976; PubMed Central PMCID: PMC2695498.
Coogan PF, Palmer JR, O'Connor GT, Rosenberg L. Body mass index and asthma incidence in the Black Women's Health Study. J Allergy Clin Immunol. 2009 Jan;123(1):89-95. PubMed PMID: 18980776; PubMed Central PMCID:PMC2703182.
Szefler SJ, Mitchell H, Sorkness CA, Gergen PJ, O'Connor GT, Morgan WJ, Kattan M, Pongracic JA, Teach SJ, Bloomberg GR, Eggleston PA, Gruchalla RS, Kercsmar CM, Liu AH, Wildfire JJ, Curry MD, Busse WW. Management of asthma based on exhaled nitric oxide in addition to guideline-based treatment for inner-city adolescents and young adults: a randomised controlled trial. Lancet. 2008 Sep 20;372(9643):1065-72. PubMed PMID: 18805335; PubMed Central PMCID: PMC2610850.
O'Connor GT, Neas L, Vaughn B, Kattan M, Mitchell H, Crain EF, Evans R 3rd, Gruchalla R, Morgan W, Stout J, Adams GK, Lippmann M. Acute respiratory health effects of air pollution on children with asthma in US inner cities. J Allergy Clin Immunol. 2008 May;121(5):1133-1139.e1. PubMed PMID: 18405952.
Selected Reprints:
Clinic is in the Doctor's Office Building, 4th floor (DOB-4)