Francesca Seta PhD
Associate Professor, Vascular Biology
Graduate Faculty (Primary Mentor of Grad Students)
650 Albany St | (617) 358-7814

setaf@bu.edu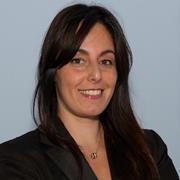 Centers
Whitaker Cardiovascular Institute
Evans Center for Interdisciplinary Biomedical Research
Biography
Francesca Seta, PhD, is an Associate Professor in the Vascular Biology Section at the Chobanian and Avedisian School of Medicine. Dr Seta's laboratory studies the basic mechanisms of vascular diseases, with an emphasis on the biology of the vascular smooth muscle. Her current research seeks to understand the molecular mechanisms of arterial stiffening and aortic aneurysms/dissections, two degenerative vascular conditions for which there are no therapies.
Hardening of elastic arteries is an age- and obesity-related maladaptive remodeling which occurs independently of atherosclerosis but comparably harmful to the cardiovascular system. Dr Seta identified the transcription factor Bcl11b, nearby a genetic locus with genome-wide association with increased arterial stiffness, as a crucial regulator of vascular smooth muscle contractile phenotype and arterial functional integrity.

In addition, her ongoing projects focus on the role of the lysine deacetylase sirtuin-1, known as the "longevity" gene and a molecular target of caloric restriction, in vascular homeostasis. She demonstrated that sirtuin-1 genetic overexpression or pharmacological activation exerts beneficial anti-oxidant and anti-inflammatory effects in the aortic wall, protecting against obesity-induced arterial stiffness and cardiac diastolic dysfunction. On the opposite, lack of sirtuin-1 in vascular smooth muscle cause aortic dissection in mice treated with angiotensin II. Current studies are examining the therapeutic potential of sirtuin-1 against aortic aneurysms in a mouse model of Marfan's syndrome, a condition characterized by aortic enlargements at risk of rupture or dissection.

Dr Seta's laboratory employs state-of-the art in vivo, ex vivo and in vitro approaches, including high-resolution ultrasound echocardiography, radiotelemetry, high-fidelity pressure catheters and pressurized myography, to assess pulse wave velocity, the gold standard measure of arterial stiffness; active and passive properties of blood vessels; imaging and characterization of aortic aneurysms. The goal of our research is to identify molecular targets to develop novel translational therapies that can prevent and treat dreadful vascular diseases.

Research interests: Arterial Stiffness, Aortic Aneurysm/Dissection, Cardiovascular Physiology, Cardiovascular Disease Related to Metabolic Syndrome, Hypertension, Oxidative Stress, Pulmonary Hypertension, Vascular Biology, and Vascular Diseases.
Websites
Education
Pharmacology, PhD, New York Medical College, 2006
MSc, Università degli Studi "G. d'Annunzio" Chieti-Pescara, 1998
BS, Università degli Studi "G. d'Annunzio" Chieti-Pescara, 1998
Publications
Published on 4/22/2023
Toyama T, Kudryashova TV, Ichihara A, Lenna S, Looney A, Shen Y, Jiang L, Teos L, Avolio T, Lin D, Kaplan U, Marden G, Dambal V, Goncharov D, Delisser H, Lafyatis R, Seta F, Goncharova EA, Trojanowska M. GATA6 coordinates cross-talk between BMP10 and oxidative stress axis in pulmonary arterial hypertension. Sci Rep. 2023 Apr 22; 13(1):6593. PMID: 37087509.
Published on 3/30/2022
Milkovich N, Gkousioudi A, Seta F, Suki B, Zhang Y. Harmonic Distortion of Blood Pressure Waveform as a Measure of Arterial Stiffness. Front Bioeng Biotechnol. 2022; 10:842754. PMID: 35433650.
Published on 3/22/2022
Gkousioudi A, Yu X, Ferruzzi J, Qian J, Wainford RD, Seta F, Zhang Y. Biomechanical Properties of Mouse Carotid Arteries With Diet-Induced Metabolic Syndrome and Aging. Front Bioeng Biotechnol. 2022; 10:862996. PMID: 35392404.
Published on 10/22/2021
Rodriguez F, Seta F. Editorial: The Role of Sirtuin-1 in Cardiovascular and Renal Pathophysiology. Front Physiol. 2021; 12:770386. PMID: 34744802.
Published on 9/17/2021
Zhou Y, Wan X, Seidel K, Zhang M, Goodman JB, Seta F, Hamburg N, Han J. Aging and Hypercholesterolemia Differentially Affect the Unfolded Protein Response in the Vasculature of ApoE-/- Mice. J Am Heart Assoc. 2021 09 21; 10(18):e020441. PMID: 34533042.
Published on 2/3/2021
Valisno JAC, May J, Singh K, Helm EY, Venegas L, Budbazar E, Goodman JB, Nicholson CJ, Avram D, Cohen RA, Mitchell GF, Morgan KG, Seta F. BCL11B Regulates Arterial Stiffness and Related Target Organ Damage. Circ Res. 2021 03 19; 128(6):755-768. PMID: 33530702.
Published on 12/9/2020
Wang Y, Taylor E, Zikopoulos B, Seta F, Huang N, Hamilton JA, Kantak KM, Morgan KG. Aging-induced microbleeds of the mouse thalamus compared to sensorimotor and memory defects. Neurobiol Aging. 2021 04; 100:39-47. PMID: 33477010.
Published on 8/25/2020
Budbazar E, Rodriguez F, Sanchez JM, Seta F. The Role of Sirtuin-1 in the Vasculature: Focus on Aortic Aneurysm. Front Physiol. 2020; 11:1047. PMID: 32982786.
Published on 8/7/2020
Yu W, Xiao L, Que Y, Li S, Chen L, Hu P, Xiong R, Seta F, Chen H, Tong X. Smooth muscle NADPH oxidase 4 promotes angiotensin II-induced aortic aneurysm and atherosclerosis by regulating osteopontin. Biochim Biophys Acta Mol Basis Dis. 2020 12 01; 1866(12):165912. PMID: 32777344.
Published on 3/5/2019
Shao D, Yao C, Kim MH, Fry J, Cohen RA, Costello CE, Matsui R, Seta F, McComb ME, Bachschmid MM. Improved mass spectrometry-based activity assay reveals oxidative and metabolic stress as sirtuin-1 regulators. Redox Biol. 2019 04; 22:101150. PMID: 30877853.
View full list of 42 publications.