Devina Willard MD
Assistant Professor, General Internal Medicine
72 E. Concord Street | (617) 779-6700

dluhur@bu.edu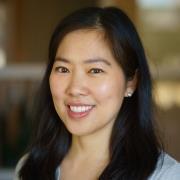 Sections
General Internal Medicine
Biography
Dr. Willard is board certified by the American Board of Internal Medicine in Endocrinology, Diabetes and Metabolism. Dr. Willard specializes in all areas of endocrinology, including diabetes, thyroid disorders, and other conditions related to hormone imbalances.

Dr. Willard earned her medical degree from Chobanian and Avedisian School of Medicine in Boston, Massachusetts. She completed her residency training in internal medicine followed by a fellowship training in Endocrinology, Diabetes, and Metabolism at Boston Medical Center. Prior to joining St. Elizabeth's Medical Center, Dr. Willard practiced as an endocrinologist at South Shore Health and South Shore Medical Center in Massachusetts.
Websites
Education
Medicine, MD, Boston University School of Medicine, 2011
Biochemistry, BS, Duke University, 2007
Publications
Published on 8/16/2019
Goundan PN, Willard DL, Sahin-Efe A, Fan SL, Alexanian SM. Comparison of bicarbonate values from venous blood gas and chemistry panels measured at the time of diagnosis and resolution of diabetes ketoacidosis. J Clin Transl Endocrinol. 2019 Dec; 18:100205. PMID: 31508318.
Published on 3/23/2017
Willard DL, Young LS, He X, Braverman LE, Pearce EN. IODINE CONTENT OF ENTERAL AND PARENTERAL NUTRITION SOLUTIONS. Endocr Pract. 2017 Jul; 23(7):775-779. PMID: 28332879.
Published on 9/16/2016
Willard D, Upadhyay J, Kim C, Steenkamp D. Diabetic Ketoacidosis Without Diabetes. J Clin Endocrinol Metab. 2016 Nov; 101(11):3870-3873. PMID: 27636019.
Published on 8/1/2016
Willard DL, Stevenson M, Steenkamp D. Type B insulin resistance syndrome. Curr Opin Endocrinol Diabetes Obes. 2016 Aug; 23(4):318-23. PMID: 27254267.
Published on 2/1/2014
Willard DL, Leung AM, Pearce EN. Thyroid function testing in patients with newly diagnosed hyperlipidemia. JAMA Intern Med. 2014 Feb 1; 174(2):287-9. PMID: 24217672.
Published on 2/17/2009
Chen CY, Willard D, Rudolph J. Redox regulation of SH2-domain-containing protein tyrosine phosphatases by two backdoor cysteines. Biochemistry. 2009 Feb 17; 48(6):1399-409. PMID: 19166311.
View full list of 6 publications.