Darrell Nelson Kotton MD
Professor, Pulmonary, Allergy, Sleep & Critical Care Medicine
Professor, Pathology & Laboratory Medicine
670 Albany St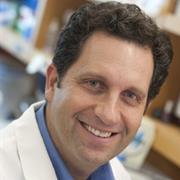 Sections
Pulmonary, Allergy, Sleep & Critical Care Medicine
Centers
Center for Regenerative Medicine
Pulmonary Center
Framingham Heart Study
Evans Center for Interdisciplinary Biomedical Research
Biography
Darrell N. Kotton, MD is the founding director of the Center for Regenerative Medicine of Boston University and Boston Medical Center. He is a physician-scientist with attending physician duties in pulmonary and critical care medicine at Boston Medical Center and is the David C. Seldin Professor in the department of medicine and in the department of pathology and laboratory medicine at the Boston University Chobanian and Avedesian School of Medicine. Dr. Kotton is an Allen Distinguished Investigator, a Paul G. Allen Frontiers Group advised program of the Paul G. Allen Family Foundation. He is also an elected member of the American Society of Clinical Investigators and the Association of American Physicians. He leads a basic research laboratory, funded continuously by the NIH since 2004, focused on lung regeneration and stem cell biology, and he serves on the NIH's National Heart Lung and Blood Institute's Board of External Experts. He is the recipient of the American Thoracic Society's "Recognition Award for Scientific Accomplishments" (2018), the AAMC inaugural national "Research Resources Sharing Award" (2017), the Alpha-1 Foundation's "Researcher of the Year" (2013) and "Shillelagh" (2010) Awards, Boston University's Graduate Medical Sciences Educator of the Year Award (2018), and the Robert Dawes Evans Senior Research Mentor Award from Boston University.

Expertise: Stem Cell Biology; iPS cells; Reprogramming; Gene Therapy; Lung Developmental Biology.
Other Positions
Websites
Education
MD, Washington University School of Medicine, 1994
BA, University of Pennsylvania, 1989
Publications
Published on 7/13/2022
Werder RB, Liu T, Abo KM, Lindstrom-Vautrin J, Villacorta-Martin C, Huang J, Hinds A, Boyer N, Bullitt E, Liesa M, Silverman EK, Kotton DN, Cho MH, Zhou X, Wilson AA. CRISPR interference interrogation of COPD GWAS genes reveals the functional significance of desmoplakin in iPSC-derived alveolar epithelial cells. Sci Adv. 2022 Jul 15; 8(28):eabo6566. PMID: 35857525.
Published on 6/24/2022
Hume AJ, Heiden B, Olejnik J, Suder EL, Ross S, Scoon WA, Bullitt E, Ericsson M, White MR, Turcinovic J, Thao TTN, Hekman RM, Kaserman JE, Huang J, Alysandratos KD, Toth GE, Jakab F, Kotton DN, Wilson AA, Emili A, Thiel V, Connor JH, Kemenesi G, Cifuentes D, Mühlberger E. Correction: Recombinant Lloviu virus as a tool to study viral replication and host responses. PLoS Pathog. 2022 Jun; 18(6):e1010659. PMID: 35749346.
Published on 6/14/2022
Berical A, Beermann ML, Suzuki S, LeSuer J, Matte T, Davis B, Kotton D, Hawkins F. Generation of Airway Epithelial Cell Air-Liquid Interface Cultures from Human Pluripotent Stem Cells. J Vis Exp. 2022 Jun 14; (184). PMID: 35781291.
Published on 4/15/2022
Werder RB, Huang J, Abo KM, Hix OT, Minakin K, Alysandratos KD, Merritt C, Berthiaume K, Alber AB, Burgess CL, Kotton DN, Wilson AA. Generating 3D Spheres and 2D Air-Liquid Interface Cultures of Human Induced Pluripotent Stem Cell-Derived Type 2 Alveolar Epithelial Cells. J Vis Exp. 2022 Apr 15; (182). PMID: 35499347.
Published on 3/30/2022
Basil MC, Cardenas-Diaz FL, Kathiriya JJ, Morley MP, Carl J, Brumwell AN, Katzen J, Slovik KJ, Babu A, Zhou S, Kremp MM, McCauley KB, Li S, Planer JD, Hussain SS, Liu X, Windmueller R, Ying Y, Stewart KM, Oyster M, Christie JD, Diamond JM, Engelhardt JF, Cantu E, Rowe SM, Kotton DN, Chapman HA, Morrisey EE. Human distal airways contain a multipotent secretory cell that can regenerate alveoli. Nature. 2022 Apr; 604(7904):120-126. PMID: 35355013.
Published on 3/22/2022
Abo KM, Sainz de Aja J, Lindstrom-Vautrin J, Alysandratos KD, Richards A, Garcia-de-Alba C, Huang J, Hix OT, Werder RB, Bullitt E, Hinds A, Falconer I, Villacorta-Martin C, Jaenisch R, Kim CF, Kotton DN, Wilson AA. Air-liquid interface culture promotes maturation and allows environmental exposure of pluripotent stem cell-derived alveolar epithelium. JCI Insight. 2022 Mar 22; 7(6). PMID: 35315362.
Published on 3/4/2022
Gil CH, Chakraborty D, Vieira CP, Prasain N, Calzi SL, Fortmann SD, Hu P, Banno K, Jamal M, Huang C, Sielski MS, Lin Y, Huang X, Dupont MD, Floyd JL, Prasad R, Longhini ALF, McGill TJ, Chung HM, Murphy MP, Kotton DN, Boulton ME, Yoder MC, Grant MB. Specific mesoderm subset derived from human pluripotent stem cells ameliorates microvascular pathology in type 2 diabetic mice. Sci Adv. 2022 Mar 04; 8(9):eabm5559. PMID: 35245116.
Published on 2/21/2022
Wang SW, Herriges MJ, Hurley K, Kotton DN, Klein AM. CoSpar identifies early cell fate biases from single-cell transcriptomic and lineage information. Nat Biotechnol. 2022 Jul; 40(7):1066-1074. PMID: 35190690.
Published on 2/9/2022
Miorin L, Mire CE, Ranjbar S, Hume AJ, Huang J, Crossland NA, White KM, Laporte M, Kehrer T, Haridas V, Moreno E, Nambu A, Jangra S, Cupic A, Dejosez M, Abo KA, Tseng AE, Werder RB, Rathnasinghe R, Mutetwa T, Ramos I, de Aja JS, de Alba Rivas CG, Schotsaert M, Corley RB, Falvo JV, Fernandez-Sesma A, Kim C, Rossignol JF, Wilson AA, Zwaka T, Kotton DN, Mühlberger E, García-Sastre A, Goldfeld AE. The oral drug nitazoxanide restricts SARS-CoV-2 infection and attenuates disease pathogenesis in Syrian hamsters. bioRxiv. 2022 Feb 09. PMID: 35169796.
Published on 2/9/2022
Na E, Allen E, Baird LA, Odom CV, Korkmaz FT, Shenoy AT, Matschulat AM, Jones MR, Kotton DN, Mizgerd JP, Varelas X, Traber KE, Quinton LJ. Epithelial LIF signaling limits apoptosis and lung injury during bacterial pneumonia. Am J Physiol Lung Cell Mol Physiol. 2022 Apr 01; 322(4):L550-L563. PMID: 35137631.
View full list of 134 publications.