Pulmonary Center: Kotton Lab

Mission Statement: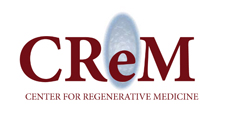 The Kotton lab is a basic science laboratory in the Boston University Pulmonary Center, affiliated with the Boston University Center for Regenerative Medicine (CReM). The Kotton lab's goal is advancing our understanding of lung disease and developmental biology with a focus on stem cell biology and gene therapy. We believe that novel treatments for many lung diseases can be realized based on a better understanding of how the lung develops as well as regenerates after lung injury. Project areas in the lab employ a variety of stem cell populations and animal models of lung disease to develop novel stem cell and gene therapies for lung disease.
Project Areas Under Study:
Embryonic Stem Cell Modeling of Lung Developmental Biology
The Kotton Lab is part of a large group of Pulmonary Center Investigators called the Lung Developmental Biology Program, focused on advancing Lung Developmental Biology research. We employ the in vitro embryonic stem cell system to model the earliest stages of lung development under highly controlled experimental conditions. Because embryonic stem cells (ESC) are pluripotent, undifferentiated cells reminiscent of the early developing embryo (e.g. blastocyst inner cell mass), they can serve as accessible in vitro models of the early embryo as they undergo the same sequence of cell fate decisions encountered in vivo, as undifferentiated cells differentiate into lung epithelia via endodermal intermediates.
One focus of our lab is the controlled differentiation in culture of mouse and human ESC into lung epithelial cells in order to understand the complex signaling pathways involved in the differentiation and lineage commitment of lung epithelial cells from endodermal progenitors. Hence, several projects in our lab are dedicated to understanding lung lineage specification and modulating this complex cell fate decision. By understanding how lung cells differentiate from primordial progenitors and stem cells, we hope to better understand mechanisms involved in lung injury and repair and we hope to develop novel cell-based therapies designed to reconstitute injured or degenerating lung epithelim. Injury to the lung epithelium is characteristic of many diseases responsible for considerable world-wide morbidity and mortality (e.g. ARDS, Acute Lung Injury, Cystic Fibrosis, and Bronchopulmonary Dysplasia).

Induced Pluripotent Stem (iPS) Cells for the study of lung development and disease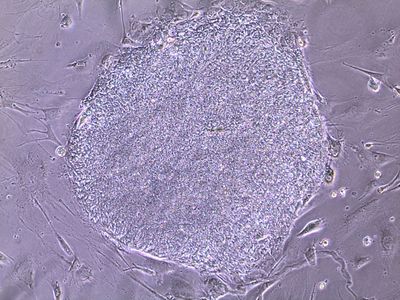 Paralleling our studies using embryonic stem cells to model early lung development are new projects utilizing the novel stem cell population, termed induced pluripotent stem (iPS) cells. Recently we and our colleagues in the BU Center for Regenerative Medicine (CReM) developed a novel single lentiviral 'stem cell cassette' vector that allows more efficient generation of this new pluripotent stem cell population derived by reprogramming adult cells, such as skin fibroblasts. The Kotton and Mostoslavsky laboratories collaborate closely to develop new methods for the efficient generation of 'clinical grade iPS cells' from individuals with inherited lung diseases, such as Cystic Fibrosis or Emphysema resulting from Alpha-1 Antitrypsin Deficiency. Even though iPS cells are generated from adult skin cells, they closely resemble embryonic stem cells and are able to form all cell types of all three germ layers in vitro and in vivo. This new technology, thus allows intensive in vitro study of lung disease pathogenesis, toxicology and drug screening, and development of autologous cell-based therapies using cells that are genetically identical to the individuals affected by these lung diseases. One key question we are focused on is whether differentiated endodermal and lung phenotypes derived from iPS cells are identical to those phenotypes derived from embryonic stem cells or from primary lung cells, and whether the phenotypes of these cells are altered by the presence of inherited disease-causing mutations.

Lentiviral applications for cell and gene therapy of lung disease: focus on emphysema and cystic fibrosis
Dr. Kotton's interest in lentiviral technology was stimulated by his post-doctoral fellowship in the laboratory of Dr. Richard Mulligan, PhD, Director of the Harvard Gene Therapy Initiative. Currently several vectors from the Mulligan lab are employed in our laboratory and have been re-engineered for the study of lung disease.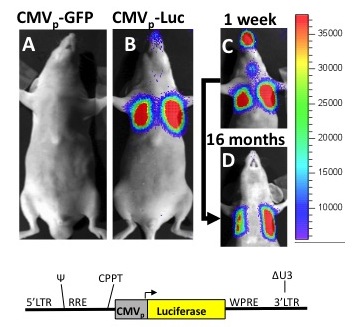 Alveolar macrophages are a key cell type contributing to the lung disease emphysema. We employ lentiviruses to manipulate alveolar macrophages in order to better understand the pathogenesis of emphysema or other inflammatory lung diseases. Lentiviral-based RNAi technology as well as overexpression of a variety of antioxidant or anti-protease genes is used to suppress inflammatory activation in alveolar macrophages and other cells that may play a role in the pathogenesis of emphysema. The goal of these studies is to better understand the biologic processes involved in developing emphysema, and to develop novel therapies for treatment.
One particular area of interest is developing a gene or stem cell-based therapy for the disease alpha-1 antitrypsin deficiency. This inherited disease predisposes affected individuals to early emphysema and cirrhosis and can theoretically be corrected through delivery of a normal alpha-1 antitrypsin gene. Two approaches we have taken for reconstituting a normal alpha-1 gene is to deliver this gene to hematopoietic stem cell populations prior to transplantation, or alternatively to deliver the vector directly to the most common immune cell type resident within lung alveoli, namely alveolar macrophages. The transduced cells are tested in animal models of emphysema in order to develop this novel therapeutic approach.
A second gene therapy project in our lab focuses on cystic fibrosis (CF). Cystic Fibrosis is one of the most common inherited lung diseases and results from an inherited mutation in the CFTR gene. Several approaches based on reconstituting a normal CFTR gene either directly in lung tissue or in stem cells prior to transplantation are evaluated in our laboratory.