Daniel L Bourque MD
Assistant Professor, Infectious Diseases
801 Massachusetts Ave | (617) 414-3510

dlbourqu@bu.edu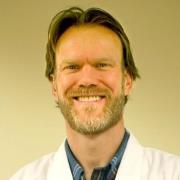 Sections
Infectious Diseases
Education
Medicine, MD, Albert Einstein College of Medicine
Neuroscience/Neurology/Biology, BA, Oberlin College
Publications
Published on 5/5/2023
Carmola LR, Turcinovic J, Draper G, Webner D, Putukian M, Silvers-Granelli H, Bombin A, Connor BA, Angelo KM, Kozarsky P, Libman M, Huits R, Hamer DH, Fairley JK, Connor JH, Piantadosi A, Bourque DL. Genomic Epidemiology of a Severe Acute Respiratory Syndrome Coronavirus 2 Outbreak in a US Major League Soccer Club: Was It Travel Related? Open Forum Infect Dis. 2023 Jun; 10(6):ofad235. PMID: 37323423.
Published on 1/17/2022
Bourque DL, Neumayr A, Libman M, Chen LH. Treatment strategies for nitroimidazole-refractory giardiasis: a systematic review. J Travel Med. 2022 Jan 17; 29(1). PMID: 34350966.
Published on 7/5/2021
Morin SJ, Jani C, Rupal A, Singh H, Bourque D, Colgrove RC. Tocilizumab Induces Rapid, Sustained Improvement of Inflammatory Markers in COVID-19, With Clinical Improvement in Most Patients. Am J Ther. 2021 07 05; 28(5):e592-e596. PMID: 34264890.
Published on 3/31/2021
Jani C, Walker A, Al Omari O, Patel D, Heffess A, Wolpow E, Page S, Bourque D. Acute transverse myelitis in West Nile Virus, a rare neurological presentation. IDCases. 2021; 24:e01104. PMID: 33868926.
Published on 10/20/2020
Hagmann SHF, Angelo KM, Huits R, Plewes K, Eperon G, Grobusch MP, McCarthy A, Libman M, Caumes E, Leung DT, Asgeirsson H, Jensenius M, Schwartz E, Sánchez-Montalvá A, Kelly P, Pandey P, Leder K, Bourque DL, Yoshimura Y, Mockenhaupt FP, van Genderen PJJ, Odolini S, Schlagenhauf P, Connor BA, Hamer DH. Epidemiological and Clinical Characteristics of International Travelers with Enteric Fever and Antibiotic Resistance Profiles of Their Isolates: a GeoSentinel Analysis. Antimicrob Agents Chemother. 2020 10 20; 64(11). PMID: 32816733.
Published on 2/3/2020
Bourque DL, Chen LH. Plasmodium falciparum malaria recrudescence after treatment with artemether-lumefantrine. J Travel Med. 2020 02 03; 27(1). PMID: 31691789.
Published on 2/1/2020
Bourque DL, Leder K. Progress towards the Control of Strongyloidiasis in Tropical Australia? Am J Trop Med Hyg. 2020 02; 102(2):249-250. PMID: 31912774.
Published on 8/21/2019
Weil AA, Ellis CN, Debela MD, Bhuiyan TR, Rashu R, Bourque DL, Khan AI, Chowdhury F, LaRocque RC, Charles RC, Ryan ET, Calderwood SB, Qadri F, Harris JB. Posttranslational Regulation of IL-23 Production Distinguishes the Innate Immune Responses to Live Toxigenic versus Heat-Inactivated Vibrio cholerae. mSphere. 2019 08 21; 4(4). PMID: 31434744.
Published on 4/12/2019
Bourque DL, Solomon DA, Sax PE. Health Considerations for HIV-Infected International Travelers. Curr Infect Dis Rep. 2019 Apr 12; 21(5):16. PMID: 30980287.
Published on 5/22/2018
Bourque DL, Vinetz JM. Illnesses Associated with Freshwater Recreation During International Travel. Curr Infect Dis Rep. 2018 May 22; 20(7):19. PMID: 29789961.
View full list of 16 publications.