ID Fellowship Training Program
Our ID Fellowship is accepting applicants for 2022 through ERAS, Interviews will be virtual this year. 
Welcome! We are delighted that you are interested in our Infectious Diseases Fellowship Program. Now, more than ever, the world needs ID clinicians and researchers, and we believe that our ID program is well-suited to provide the clinical experience, teaching, and research exposure to help you succeed. We hope that you will explore our website in detail so that you can understand the opportunities available to you, learn about the fantastic faculty, and get a sense of the values of our program. Please reach out with any questions you might have.
To highlight a few of the key strengths of our program:
1. We are committed to diversity, equity and inclusion for our trainees, our faculty, our educational programs, and our research. Our biweekly racial justice educational series and our use of standardized interview questions to reduce bias in interviewing are some examples.
2. Our fellows are exposed to a wide range of infectious diseases associated with immigration, poverty and substance use – in addition to bread and butter ID. If you want to see tropical diseases, tuberculosis, and sequelae of AIDS, this is the place for you.
3. For research training, our fellows have the opportunity to pursue Master's level training as part of a T32 training program or a third year of dedicated antimicrobial stewardship/infection control. Many of our fellows go on to productive grant-funded research careers.
4. Our fellows have the opportunity to pursue overseas training at several of our sites – including in India, South Africa, and elsewhere.
5. We have five key areas of research focus – 1) HIV and Hepatitis C; 2) Antimicrobial Stewardship and Infection Control; 3) Tuberculosis, Global Health, and Travel Medicine; 4) Microbial Pathogenesis and Immunology; 5) Infectious Diseases and Addiction Medicine. Our faculty are well-funded in these areas and dedicated to providing the research mentorship for fellows to succeed.
6. We offer a combined ID-Addiction fellowship, one of the first in the country, and our faculty are involved in highly funded ID-addiction research including the Mass HEAL initiative.
7. We are affiliated with the National Emerging Infectious Diseases Laboratory (NEIDL), one of few BSL-4 labs in the country.
8. Living in Boston means you have access to great restaurants and cultural activities. On your days off, you can head to nearby beaches or mountains for some time in nature.
9. Our program seeks to build a sense of community – where fellows and faculty support each other. We celebrate each other in the good times and hold each other up when times get tough. Our fellows meet monthly with the Program Director to provide feedback.
10. Our fellows enjoy being part of the program. We hope you will too!
The Infectious Disease Training Program at Boston Medical Center is dedicated to providing the best clinical and research experience for our fellows in the context of the important social and scientific missions of the hospital and Boston University.
We offer a comprehensive clinical experience with a diverse patient population. We also offer dual training in Infectious Diseases and Addiction Medicine, the first program of its type in the U.S.
We have unique clinical and research training in five areas of concentration: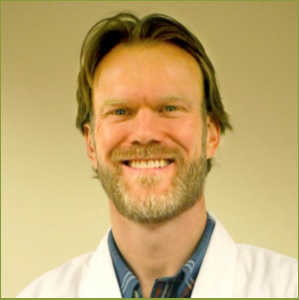 Daniel Bourque, MD, Fellowship Program Director Assistant Professor of Medicine