ID Fellowship Training Program
The Infectious Disease Training Program at Boston Medical Center is dedicated to providing the best clinical and research experience for our fellows in the context of the important social and scientific missions of the hospital and Boston University.
We offer a comprehensive clinical experience with a diverse patient population. We also offer dual training in Infectious Diseases and Addiction Medicine, the first program of its type in the U.S.
We have unique clinical and research training in five areas of concentration:
HIV and Hepatitis C – Boston Medical Center serves one of the largest populations of HIV- and HCV-infected patients in Massachusetts, and our faculty manages cohorts in Brazil, Uganda, India, and Eastern Europe, with special focus on HIV-TB co-infection, illicit substance use, and alcoholism. Our trainees have unique opportunities to investigate the epidemiology, outcomes, immunology, and virology of both HIV and HCV infections.Trainees also have the opportunity to study implementation and evaluation of innovative program models for these populations using mixed research methods in partnership with the Evans Center for Implementation and Improvement Sciences, of which one of our faculty is the Co-Director.
Hospital Epidemiology and Antimicrobial Stewardship –In collaboration with the Boston VA health care system, fellows are prepared for a career in academic hospital epidemiology.  We incorporate practical hands-on training while providing mentorship and resources towards focused academic research. and the study of implementation of hospital epidemiology and antimicrobial stewardship interventions. Our faculty are recognized leaders in the field. 
Tuberculosis, Global Health and Travel Medicine  – Trainees will have the opportunity to work with faculty who have longstanding international research studies in active field sites in Africa, Asia, and South America. Many of our faculty also have joint appointments in the Boston University Center for Global Health and Development, located at the Boston University School of Public Health. We offer trainees many options for international research on a range of diseases with a particular focus on tuberculosis. Faculty also do research on, malaria, pediatric pneumonia, meningitis, Chagas disease and other neglected tropical diseases. Our large immigrant health and tropical medicine clinics offer the opportunity to do global health work locally; we are also involved in travel medicine and travel medicine studies.
Microbial Pathogenesis and Immunology – Trainees choosing this track will gain a solid academic background in basic research. The emphasis is on multidisciplinary approaches to understanding how bacterial pathogens interact with the innate immune system, and how this relates to the development of disease and the role of immunity in these processes. We have a strong cadre of nationally and internationally recognized investigators with expertise in these areas and there are additional research opportunities with faculty from other, and from the National Emerging Infectious Diseases Laboratory (NEIDL).
Infectious Diseases and Addiction Medicine – The Boston Medical Center (BMC) Combined Infectious Diseases and Addiction Medicine Track is among the first in the nation to focus specifically on the intersection of substance use and infectious diseases. The program is a unique collaboration the Section of Infectious Diseases and the Clinical Addiction Research & Education (CARE) Unit. Faculty in Infectious Diseases work closely with the CARE Unit and are members of the BMC-wide Grayken Center for Addiction Medicine. In this Combined-fellowship track, we offer fellows the opportunity for mentorship, research, and clinical training from multiple faculty members in both the Section of Infectious Diseases and CARE Unit as they build their careers.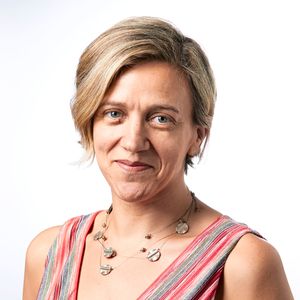 Natasha Hochberg, MD, MPH Fellowship Program Director Associate Professor of Medicine and Epidemiology