City of Boston

Founded in 1630, Boston is one of America's oldest cities. Boston is most famous for its role in the American Revolution; for its leading part in the nation's literary life; and as a center of social reform, education, and cultural accomplishment. The Boston area is the hub of New England's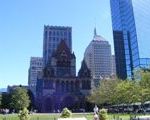 cultural and economic life. With many colleges and universities within the city and surrounding area, Boston is a center of higher education and a center for health care. The city's economy is also based on research, finance, and technology — principally biotechnology.
As the capital of Massachusetts, Boston hosts the seat of government for the state, and is the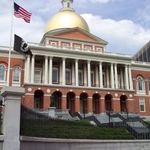 largest city in New England. Boston is home to nearly 700,000 residents, some of the world's finest inpatient hospitals, and numerous cultural and professional sports organizations. Boston cherishes the landmarks of the past, especially in the narrow streets of the colonial city: the 17th-century house in which Paul Revere lived; Old North Church, famous for its part in Revere's "midnight ride"; Old South Meetinghouse, a rallying place for patriots during the Revolution; the old statehouse (1713), now a museum; the Boston Common, one of the oldest public parks in the country; Faneuil Hall; the gold-domed statehouse, designed by Charles Bulfinch; and the red-brick houses of Louisburg Square, among others.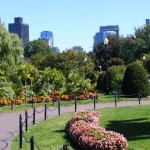 Boston is a walkable city at the sea's edge with a strong park tradition. Boston Common is the oldest public park in the United States, set aside in 1634 as a pasture and militia training ground. Today it is a welcome 18-hectare (44-acre) green space in the heart of the city. In the summer, concerts are held in the Common. Across from the Common is the Public Garden, the first botanical garden in the country and a popular recreation area noted for the swan boats on the lake. A number of recreational areas adjoin the shoreline of Boston. Charles River Esplanade is a series of paths and open spaces along the Charles River. It is popular for bicyclists, joggers, and for summer performances of the Boston Pops Orchestra at the open-air Hatch Shell auditorium.
On weekends it is easy to get to Cape Cod or Martha's Vineyard, and New York is just a few hours away, as is the stunning autumn foliage of Vermont, New Hampshire and the Berkshires.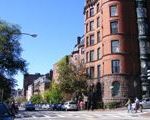 Fellows/residents at Boston Medical Center live in a number of communities in the Greater Boston area (i.e. Brookline, Allston, Brighton, Somerville, Cambridge, Quincy, etc.). Housing prices vary depending on the location and size of the apartment. The House Officers Association at Boston Medical Center prepares information about the neighborhoods and transportation most accessible to the core hospitals, and maintains a list of apartments and houses that will be vacated by current house officers in June. This list is available to new fellows/residents in April.