ID Alumni
Recently Graduated Fellows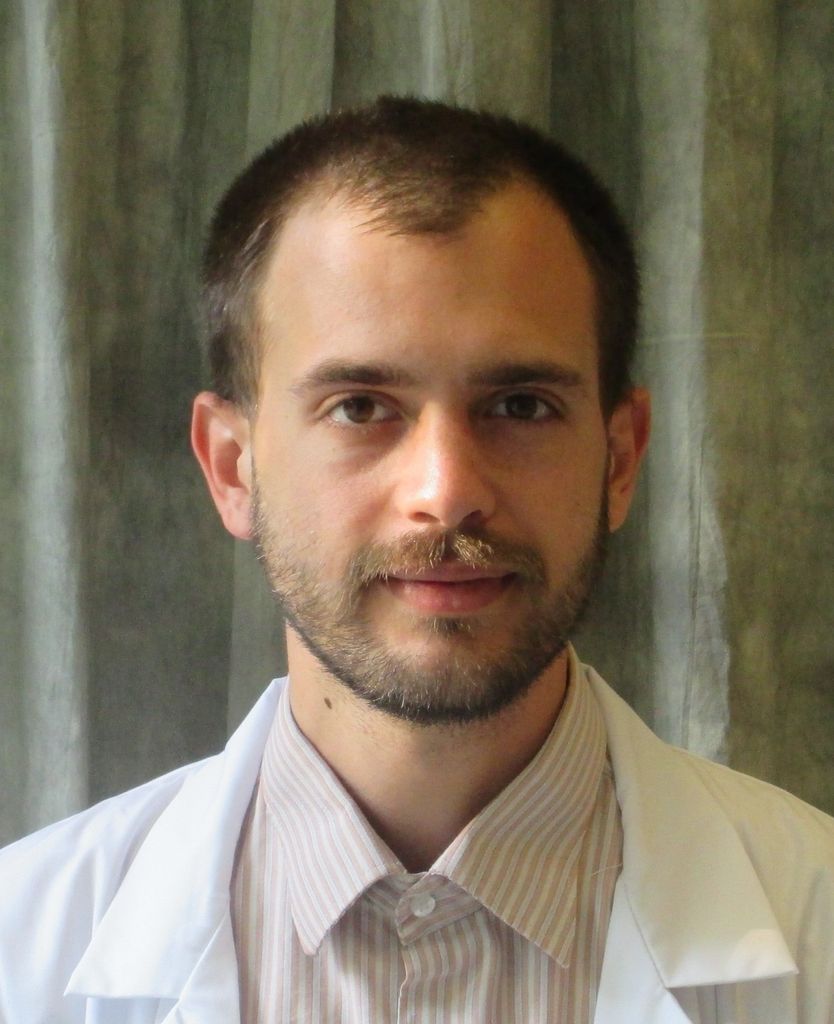 Ghulam Karim Khan, MD:
Karim Khan was born in Abu Dhabi, United Arab Emirates, and lived in Michigan and New Jersey, before his family settled in Florida. He pursued a dual degree of Political Science and Microbiology at the University of Florida. While in medical school at the University of South Florida, Karim helped found a street medicine program. He brought a passion for homeless healthcare with him to his internal medicine residency program at the University of Illinois at Chicago, where he helped found a new non-profit, Chicago Street Medicine. He completed the combined Infectious Diseases/Addiction Medicine fellow at BMC.
Karim is now a clinical research fellow in Infectious Diseases and Addiction Medicine. He grew up in Florida and completed training in Chicago, where he helped build street medicine outreach programs and developed an interest in community organizing. He is currently working on projects investigating the implementation of harm reduction services in the hospital setting as well as HIV care for unstably housed folks. In his free time, he enjoys reading, biking, and listening to music.

Leah Harvey, MD, MPH:
Leah Harvey received her undergraduate degree in public health from Johns Hopkins University. Prior to medical school, she worked in clinical research, focusing on the transmission, prevention, and screening for HIV and sexually transmitted infections in marginalized communities and resource-limited settings. She went on to earn a Master of Public Health degree from the Johns Hopkins Bloomberg School of Public Health, focusing on infectious disease epidemiology with an additional certificate in humanitarian assistance and disaster relief. She completed medical school at Michigan State University and residency in internal medicine at Boston Medical Center, where she was a member of the HIV pathway. She will be a combined Infectious Disease and Addiction Medicine Fellow at BMC. She is interested in addressing the infectious sequelae associated with injection drug use, particularly HIV and viral infections, and in optimizing treatment strategies and care delivery models to address health disparities and reach vulnerable patients. Outside of medicine, she enjoys hiking, traveling, and cooking.

Angela McLaughlin, MD, MPH:
Angela is originally from Atlanta, Georgia, and journeyed to New England for the first time for undergrad at Smith College. She then went to med school at Tulane University, where she obtained both an MD and MPH in tropical medicine. During residency at Brown University Internal Medicine, she researched barriers to HIV care in people who inject drugs in western Ukraine.
Her research evaluates the effect of alcohol on HIV outcomes in a cohort of people living with HIV (PLWH) in St. Petersburg, Russia. She is working with mentors Drs. Kaku So-Armah and Nina Lin and the URBAN ARCH group. She'll continue this project for the next two years with BU CHART T32 funding, with plans to apply for a K Award after. Angela is also working with the BMC ID clinic to set up a transitional care medicine clinic for PLWH admitted to the hospital.
Alumni
Raagini Jawa  (2020) – Post Doctoral Fellow, Boston Medical Center
Pranay Sinha (2020) – Post Doctoral Fellow, Boston Medical Center
Alison Nelson (2020) – Associate Hospital Epidemiologist, Boston Medical Center
Das, Urmimala (2019) Rust Presbyterian Medical Center, NM – Hospitalist
Dhanani, Muhammad (2019) Assistant Professor, Northwestern Medical Center, Infectious Diseases
Khan, Taimur Haq (2019) Fenway Health/The Fenway Institute – PCP, ID Specialist, Clinical Research and Clinical Trials Investigator
Asundi, Archana (2018)Boston University/ Boston Medical Center, Assistant Professor, Section of Infectious Diseases
Eddy, Jared (2018) National Jewish Health, Assistant Professor, Department of Medicine, Division of Mycobacterial & Respiratory Infections
Kimmel, Simeon (2018) Boston University/ Boston Medical Center – Assistant Professor of Medicine, Section of Infectious Diseases and General Internal Medicine
Luo, Ruihong (2017) University of California, Los Angeles, David Geffen School of Medicine – Assistant Clinical Professor
Memon, Babar (2017) Beth Israel Lahey Health-Milton – Infectious Disease Consultant
Gallegos Salazar, Jaime (2017) East Boston Neighborhood health Center
Epstein, Rachel (2017) Boston University/ Boston Medical Center, Assistant Professor, Section of Infectious Diseases and Section of Pediatric Infectious
Barbosa, Felipe (2016) Chief, Section of Infectious Diseases, Metro West Medical Center – Framingham & Natick, MA
Obiokoye, Kenechukwu (2016) Department of Medicine, Vidant Medical Center, Greenville, NC
Acuna-Villaorduna, Carlos (2015) Boston University/ Boston Medical Center – Assistant Professor, Section of Infectious Diseases
Freiman, J. Morgan (2015) Lahey Hospital and Medical Center – Director of Antimicrobial Stewardship, Assistant Professor of Medicine -Assistant Professor of Medicine, Tufts , Staff Physician in Clinical Infectious Diseases
Thornton, Amanda (2015) Kaiser Napa Solano in Northern California – Infectious Disease Physician