Meet Our Fellows
Current Fellows

Salah Khidir Abdelgadir, MD
Medical School: University of Medical Sciences & Technology (UMST) Faculty of Medicine, Sudan
Residency: University of Tennessee College of Medicine Chattanooga, Chattanooga, TN, United States of America, ACGME Residency
Salah was born and grew up in Toronto, Canada, to Sudanese immigrant parents. He moved to Sudan at the age of eight, which immersed him into a new culture, language, and surroundings. He was enamored by everything around him, and such experiences had only widened his scope of awareness. After completing his secondary studies, he enrolled in medical school in Khartoum, Sudan, at the University of Medical Sciences and Technology. It was during a medical trip to Gezira state where his interest in global, rural health began. Following graduation, He set his eyes on becoming an infectious disease specialist after firsthand its individual and communal effects on societies he had served and inhabited. He completed his internal medicine training at the University of Tennessee, where he was enrolled in the Global health track. He completed a rural health rotation at the Beersheba springs medical clinic, a non-profit clinic that serves the community of grundy county in rural Tennessee. He also participated in establishing a hypertension homeless clinic in Chattanooga, TN. Moving forward, he would like to pursue further his interest in medical anthropology, epidemiology, creative writing, and global health. Outside his academic interests, he enjoys going on hikes, live music, traveling, reading and sports
Rhiannon Elizabeth Chubb, MD
Medical School: Boston University School of Medicine
Residency: Brown University Providence, RI, United States of America, ACGME Residency
Rhiannon grew up in Manhattan, Kansas before attending Smith College. She received her medical degree from Boston University where she helped found a student-led group focused on health education for homeless young families. She completed a residency in Internal Medicine at Brown University. After residency, she split her time working as a primary care physician at the Rhode Island Department of Corrections and a hospitalist at Rhode Island Hospital. Her interests include HIV and other infectious complications of injection drug use. Outside of the hospital, she enjoys hiking, rugby, and baking.

Katherine Anne Reifler, MD
Medical School: University of Illinois College of Medicine
Residency: Boston Medical Center Boston, MA, United States of America, ACGME Residency
Katherine grew up in Chicago, studied history of science an undergrad at Harvard University, attended medical school at the University of Illinois at Chicago, and completed an internal medicine residency at Boston Medical Center. During college, she lived and worked abroad in Nicaragua, the Dominican Republic, and Peru, and developed an interest in health in low-resource settings and migrant health care. In medical school, she worked in Kisumu, Kenya on improving HIV diagnosis in the emergency care setting. In residency, she was involved in the Refugee and Immigrant clinic and Global Health pathway. Most recently, she has worked on research and education to improve detection of and treatment for Chagas disease. Outside of the hospital she enjoys running, spending time with friends and family, and hanging out with other people's dogs.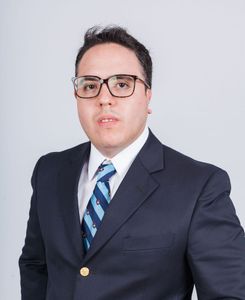 Juan Teran Plasencia, MD: 
2nd Year Fellow
Juan was born in Quito, Ecuador where he attended medical school at Universidad Internacional del Ecuador. After obtaining his medical degree he worked as a general practitioner for one year in the underserved outskirts of Quito; That experience shaped his interest in Internal medicine and above all in Infectious Diseases. Juan completed his residency training at the University of Miami/JFK Medical Center. His areas of interest include antibiotic stewardship and mycobacterial infections. Outside of medicine, Juan enjoys listening to music, playing the guitar, and reading.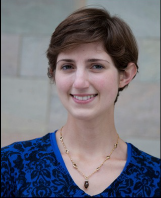 Alyse Wheelock, MD: 
2nd Year Fellow
Alyse grew up in Massachusetts, attended the University of Massachusetts for medical school, and completed her internal medicine residency at BMC. She is passionate about infectious diseases, global health, and refugee health. During residency at BMC, she was active in the Refugee and Immigrant Health Program, Global Health Pathway, and projects on Chagas disease at BMC. Her work on Chagas disease includes research on local diagnostic testing as well as educational programs to encourage screening for Chagas disease in people from endemic regions. She is a member of the American Society of Tropical Medicine and Hygiene Student/Trainee Leadership Group. Outside the hospital, she enjoys writing and tapping into an undergraduate background in Anthropology to reflect on experiences as a caregiver. She also enjoys playing the violin and spending time outside.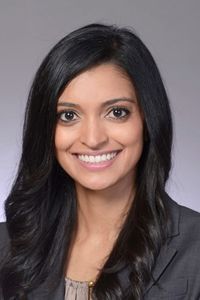 Swati Patel Varshney, MD:
2nd Year Fellow
Swati received her undergraduate degree in the Sanskrit language from The University of Texas at Austin. Prior to medical school, she spent one year studying Ayurveda, Indian holistic medicine. She attended medical school at the University of Texas Southwestern Medical Center in Dallas and then moved to Boston where she completed residency in Internal Medicine at Boston Medical Center. She then worked as a hospitalist at Boston Medical Center for one year prior to starting her Infectious Disease Fellowship at the same institution. She is interested in Antimicrobial Stewardship. Outside of medicine, she enjoys reading fantasy books with her book club, spending time with friends and family, and traveling.
F & A Video:
Angela McLaughlin, MD, MPH and Pranay Sinha, MD