Alexander Y. Walley MD
Professor, General Internal Medicine
Courtesy Staff Privileges, Medicine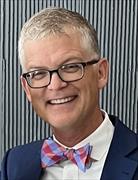 Sections
General Internal Medicine
Centers
Clinical Addiction Research and Education Unit
Evans Center for Interdisciplinary Biomedical Research
Biography
Dr Walley is Professor of Medicine and an addiction expert at Boston Medical Center and Chobanian and Avedisian School of Medicine focused on the medical complications of substance use, specifically HIV and overdose. Dr Walley has conducted multiple studies related to the opioid crisis and the integration of addiction specialty care and general medical care. He has served as PI on a CDC-SAMHSA-Epi-AID investigation of the surge in fentanyl-related overdose, a CDC-funded study of the Massachusetts community naloxone program which demonstrated community-level reductions in overdose death rates, and a SAMHSA-funded program that integrated addiction treatment into the clinical care of people with/at risk for HIV. He is principal investigator for CDC and NIH funded studies of community overdose interventions. For the NIH-funded HEALing Communities Study - Massachusetts, he served as the Care Continuum Core Director 2019-2022. He has worked as Co-I with addiction, overdose, and HIV expertise on NIDA and NIAAA-funded clinical trials and cohort studies.

Dr. Walley is a founding director of the Grayken Addiction Medicine Fellowship. From 2011 to 2022, 20 addiction specialists graduated, 6 of whom serve as directors for addiction medicine fellowships, 13 are faculty at medical schools, 9 at Boston University School of Medicine. He was a founding board member and treasurer of the Addiction Medicine Fellowship Director's Association 2016-2019 and American College of Academic Addiction Medicine (ACAAM) starting in 2019. He is currently the president-elect for ACAAM. With his mentor, Dr. Jeffrey Samet, he is multi-PI on the NIDA-funded R25 Clinical Addiction Research and Education Program, which produces the Chief Resident and Fellow Immersion Training programs.

Dr. Walley provides primary care and addiction medicine consultations in the HIV primary care clinic at Chobanian and Avedisian School of Medicine/BMC. He founded BMC's inpatient Addiction Consult Service in 2015 and the Faster Paths low-barrier access substance use clinic in 2016. He previously was a site medical director for opioid treatment programs in Boston from 2007 to 2016. He serves as the medical director for the Massachusetts Department of Public Health's Bureau of Substance Addiction Services and the Overdose Prevention Program. Since 2007, the MDPH program has trained and equipped over 100,000 people in Massachusetts's communities with naloxone rescue kits, including people at-risk for overdose and their social networks.
Websites
Education
Medicine-Internal, MD, Johns Hopkins University School of Medicine, 2002
Epidemiology, MSc, Boston University School of Public Health, 2007
History and Literature, AB, Harvard College, 1993
Publications
Published on 12/1/2023
Canfield J, Truong V, Bereznicka A, Bridden C, Liebschutz J, Alford DP, Saitz R, Samet JH, Walley AY, Lunze K. Evaluation of a student clinical research education program in addiction medicine. Ann Med. 2023 Dec; 55(1):361-370. PMID: 36629696.
Published on 5/18/2023
Klepp TD, Heeren TC, Winter MR, Lloyd-Travaglini CA, Magane KM, Romero-Rodríguez E, Kim TW, Walley AY, Mason T, Saitz R. Cannabis use frequency and pain interference among people with HIV. AIDS Care. 2023 May 18; 1-8. PMID: 37201209.
Published on 5/1/2023
Xuan Z, Yan S, Formica SW, Green TC, Beletsky L, Rosenbloom D, Bagley SM, Kimmel SD, Carroll JJ, Lambert AM, Walley AY. Association of Implementation of Postoverdose Outreach Programs With Subsequent Opioid Overdose Deaths Among Massachusetts Municipalities. JAMA Psychiatry. 2023 May 01; 80(5):468-477. PMID: 36920385.
Published on 4/14/2023
Taylor JL, Wakeman SE, Walley AY, Kehoe LG. Substance use disorder bridge clinics: models, evidence, and future directions. Addict Sci Clin Pract. 2023 Apr 14; 18(1):23. PMID: 37055851.
Published on 4/3/2023
Chatterjee A, Weitz M, Savinkina A, Macmadu A, Madushani RWMA, Potee RA, Ryan D, Murphy SM, Walley AY, Linas BP. Estimated Costs and Outcomes Associated With Use and Nonuse of Medications for Opioid Use Disorder During Incarceration and at Release in Massachusetts. JAMA Netw Open. 2023 Apr 03; 6(4):e237036. PMID: 37058306.
Published on 3/6/2023
Brothers TD, Walley AY, Rivers-Bowerman H, McLeod M, Genge L. Grayken lessons: between a rock and a hard place? A 37-year-old man with acute liver injury while enrolled in a managed alcohol program for severe alcohol use disorder. Addict Sci Clin Pract. 2023 Mar 06; 18(1):14. PMID: 36879279.
Published on 2/10/2023
Chandler R, Nunes EV, Tan S, Freeman PR, Walley AY, Lofwall M, Oga E, Glasgow L, Brown JL, Fanucchi L, Beers D, Hunt T, Bowers-Sword R, Roeber C, Baker T, Winhusen TJ. Community selected strategies to reduce opioid-related overdose deaths in the HEALing (Helping to End Addiction Long-term SM) communities study. Drug Alcohol Depend. 2023 Apr 01; 245:109804. PMID: 36780768.
Published on 1/13/2023
Harris MT, Goldenberg S, Cui Z, Fairbairn N, Milloy MS, Hayashi K, Samet JH, Walley AY, Nolan S. Association of sex work and social-structural factors with non-fatal overdose among women who use drugs in Vancouver, Canada. Int J Drug Policy. 2023 Feb; 112:103950. PMID: 36640591.
Published on 1/9/2023
Laks J, Walley AY, Bagley SM, Barber CM, Gaeta JM, Neville LA, Peterkin AF, Rosenthal E, Saia KA, Weinstein ZM, Harris MTH. Developing a Women's Health track within addiction medicine fellowship: reflections and inspirations. Addict Sci Clin Pract. 2023 Jan 09; 18(1):3. PMID: 36617557.
Published on 1/1/2023
Bertholet N, Winter MR, Heeren T, Walley AY, Saitz R. Polysubstance Use Patterns Associated With HIV Disease Severity Among Those With Substance Use Disorders: A Latent Class Analysis. J Stud Alcohol Drugs. 2023 Jan; 84(1):79-88. PMID: 36799677.
View full list of 203 publications.