Installation of the inaugural David J. Salant, MD, Professor of Nephrology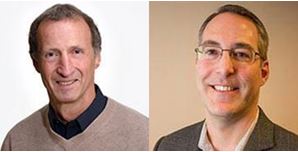 You are cordially invited to join us for the installation of
Laurence H. Beck, MD, PhD as the
David J. Salant, MD, Professor of Nephrology
Program: Installation Ceremony and Celebratory Reception
Date: Wednesday, June 15, 2022
Time: 6 p.m. EST
Place: Hiebert Lounge, BUSM, 14th Floor, 72 E. Concord Street, Boston, MA
Register at trusted.bu.edu/Salant
The professorship installation ceremony will feature a program of speakers, and will be followed by a celebratory reception.
The ceremony will also be accessible to a virtual audience, zoom link to be provided upon registration.
Visit the BUSM website to learn more about professorships or to support the Salant Professorship campaign.
Send any questions to busmdev@bu.edu