Angelique Harris, PhD, New Director of Faculty Development & Diversity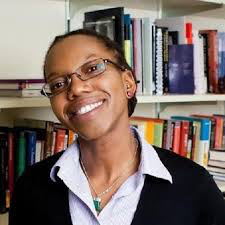 We are delighted to announce that Angelique Harris, PhD will begin as our new Director of Faculty Development and Diversity in the Department of Medicine, and Director of Faculty Development for the BU Medical Campus, starting on Tuesday, November 12th. She joins our faculty, having previously served as an Associate Professor of Sociology with tenure at Marquette University in Milwaukee, WI.
Originally from Mattapan, MA, Dr. Harris received her BA in socialpsychology and her MA in Applied Sociology from the University of Massachusetts, Boston. She later attended the City University of New York (CUNY), where she received her MA in Sociology from Queens College. She received her MPhil, and later her PhD in Sociology, with a focus in Medical Sociology, from the Graduate Center. Dr. Harris has taught as an adjunct professor at Hunter College, City College, and the College of New Rochelle's South Bronx and Harlem campuses before working as an assistant professor of sociology at California State University, Fullerton and then later, Marquette University. While at Marquette, Dr. Harris developed the Culture, Health and Illness minor, and served as the Director of the Gender and Sexualities Studies Program and the Founding Director of the Center for Gender and Sexualities Studies, where she conducted trainings and workshops to promote faculty development and support equity and inclusion in and out of the classroom. Her research and teaching examine health, wellness, and belonging, as well as social problems and activism within marginalized communities.
We are beyond thrilled that she will be bringing her expertise and experience in faculty development, curriculum design, diversity and inclusion work, and teaching to the Department of Medicine and BU Medical Campus. Please join us in welcoming Dr. Harris!