AHA Supporting Undergraduate Research Experiences (AHA SURE)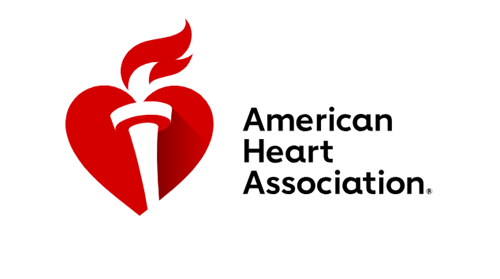 Boston University is committed to increasing the pipeline of individuals from underrepresented racial and ethnic groups in science. Boston University School of Medicine (BUSM) has been selected by the American Heart Association (AHA) as one of 5 US Medical Schools to pilot an underrepresented in medicine student summer research program called  AHA Supporting Undergraduate Research Experiences (AHA SURE).  The AHA SURE Summer Program is an excellent way for undergraduate students to garner research experience under guided mentorship from experts in the field of cardiovascular research.
Through a partnership with the American Heart Association, mentored 10- to 12-week summer research experiences are available for at least three students from ethnic / racial  or LGBTQ+ groups under-represented in science.  Current AHA awardees will serve as mentors for this program.
The program will be occurring in the broader context of multilevel mentoring available via the BU STARS program , which is out of BU's Graduate Medical Sciences. The AHA SURE Program is intended to be in-person in 2021, but there remains a strong possibility that it will be virtual.
Eligibility:
Candidate may be pursuing a degree in any field but must have expressed an interest in a healthcare related field.
Candidate must be full-time undergraduate, rising sophomore, junior or senior.
Candidate must have exemplary academic performance.
Candidate must be from under-represented ethnic /racial or LGBTQ+ groups in the science.
Please note the immigration requirements for the SURE application:

At the time of application, student must be a United States citizen, or a foreign national holding a student, exchange or permanent resident visa, including an F-1, H1, H1B, J1, PR, TC or TN visa. Deferred Action for Childhood Arrivals (DACA) status requires additional AHA approval to apply. Send an email to Apply@Heart.org with an explanation of the student's status.
Benefits:
$6000 stipend
Room & Board at Boston University,  if student is not locally-based
Opportunity to travel to an AHA scientific meeting.
Application:
Deadline: February 15th  2021
Contact:
Director of Training and Education, AHA SURE : Tinuola B. Ajayi MBBS, MPH tajayi@bu.edu
Assistant Provost for Faculty Development, Boston University Medical Campus
Vice Chair, Faculty Development and Diversity, Dept. of Medicine , Professor of Medicine and Epidemiology, Boston University Schools of Medicine and Public Health: Emelia J. Benjamin, MD, ScM emelia@bu.edu 
BU AHA SURE Summer 2020 – Professional Development Series
June 18 2020- Transition from Undergrad to Medical School to Residency & Fellowship – With Jason Sherer MD MPH & Salih Grevious MD
June 25 2020- Having a successful feedback conversation-With Emelia Benjamin MD ScM (Having a successful feedback conversation.Worksheet..AHA SURE.2020.June.25)
July 9th 2020- Translation Science : How to link questions to research -With Naomi Hamburg MD
July 23rd 2020- Data Visualization -with Lisa Sullivan PhD
July 30th 2020- Managing Up– with Jessica Fetterman PhD
July 31st 2020- Discussion with Dr. Ivor Benjamin MD, FAHA, FACC