Global and Local Health Equity
Our Emergency Department offers mentorship and experience in global and local health equity. Faculty and residents engage in programmatic, education and research efforts to address inequities and mitigate health disparities in our local community and around the world. We seek to provide an environment where interested residents and fellows can develop into the next generation of national and global leaders in health equity in emergency medicine.
You can find information on Boston Medical Center's Global and Local Health Equity Fellowship here!
Local health equity work has included strengthening ED linkages to substance use treatment, improving care for victims of sexual assault in the ED, supporting pipeline programs to introduce local high school students to medical careers, distribution of harm reduction supplies in the ED and universal screening for Hepatitis C. Many residents have also engaged in locally-focused public health work through the Violence Intervention Advocacy Program (VIAP) and Project ASSERT, our program to make substance abuse treatment accessible to all our patients (see below for more information on these programs).
Residents with an interest in global work have participated in train-the-trainer programs, conducted research, and helped develop educational programs worldwide, most recently in Zambia, Kenya, Uganda, South Africa, Thailand, Vietnam, China, Mexico, Haiti, Nicaragua, and Guatemala. Residents who wish to work outside of the US are mentored in helping to design an elective rotation that will be safe and beneficial to both the residents and the local population. We do not encourage exclusively clinical rotations because they are of limited benefit to local populations. Residents have also worked on local projects with refugee patients and patients with limited English proficiency.
Global Health Educational Resources
The Practitioner's Guide to Global Health information
The Practitioner's Guide to Global Health course
Public Health Initiatives at Boston Medical Center
Violence Intervention Advocacy Program

Boston Medical Center's Violence Intervention Advocacy Program (VIAP) helps guide victims of community violence through recovery from physical and emotional trauma. Using a trauma informed model of care, VIAP empowers clients and families, facilitates recovery by providing services and opportunities. VIAP presents options for families that bring hope and healing to their lives. In turn, this guidance helps strengthen others who are affected by violence and contributes to building safer and healthier communities.
VIAP is a founding member of the National Network of Hospital-based Violence Intervention Programs, and has helped spawn similar programs at other hospitals around the country. Learn more about VIAP and how many patients they've helped.
Project ASSERT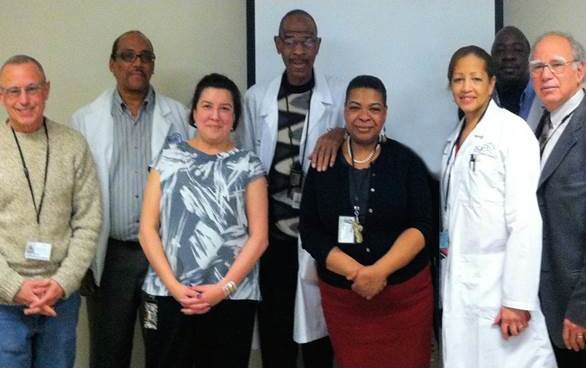 Project ASSERT (Alcohol & Substance Abuse Services, Education, and Referral to Treatment) is a team of peer educators at the Boston Medical Center Emergency Department. Since 1994, Project ASSERT has provided over 100,000 patients with health information and support, and facilitated patient access to primary care, substance treatment, and other services. Project ASSERT's motto is "unconditional service." Recently, Project ASSERT has taken the lead to make substance treatment more accessible to LGBTQ patients and to provide overdose education and naloxone rescue kits, in partnership with the Massachusetts Department of Public Health (MA DPH) and the Boston Public Health Commission (BPHC), to patients with opioid-related ED visits.
Domestic Violence and Sexual Assault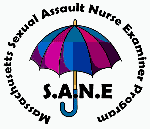 BMC has an active domestic violence intervention program with three advocates. They perform acute safety assessments, offer multi-cultural and multi-lingual trauma informed support services like safety planning and connecting with community services. The ED at BMC has 24/7 sexual assault nurse examiner (SANE) and Boston Area Rape Crisis medical advocate coverage. Advocates are available to assist in supporting and caring for victims of sexual assault. Dr. Judy Linden, who serves as  Executive Vice Chair for the department, is a sexual assault examiner for the state of Massachusetts and oversees the training of EM residents in sexual assault evaluation and treatment.
Other Social Services at BMC
Boston Center for Refugee Health and Human Rights
Boston Health Care for the Homeless
Faster Paths to Treatment Substance Use Disorder
Preventative Food Pantry
Prescribe a Bike
Project TRUST
Founding site of Reach Out And Read
Social Work and Case Management
Residents can pursue additional projects through CIR's Patient Care Fund
Collaboration with the School of Public Health
Many opportunities exist for interested residents and faculty to collaborate with the Boston University School of Public Health. Residents can participate in public health research as well as help teach courses to MPH students.
Global/Local Health Equity Faculty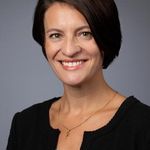 Emily Cleveland Manchanda
Director of Social Justice Education and Implementation (AMA)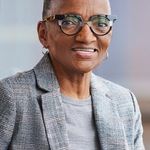 Thea James
Vice President of Mission: Associate CMO

Demian Szyld
Vice Chair of Faculty Affairs
Fellowship Director, Global/Local Health Equity (Interim)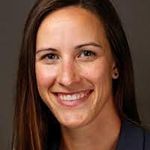 Karrin Weisenthal
Associate Medical Director for Faster Paths