Justice, Equity, Diversity, and Inclusion (JEDI)
Mission Statement
We believe in a social justice framework that values the contributions of people from diverse backgrounds. We welcome and supports those who have faced barriers to practicing medicine, specifically those who identify as minorities, whether defined on the basis of race, ethnicity, socioeconomic status, gender, sexual orientation, physical ability, religion, first generation in higher education, or otherwise. We are committed to creating resident classes that are more reflective of our diverse and largely minority patient population, as we believe that this is essential for addressing the healthcare disparities facing the patients we serve. We are proud to work closely with Diversity and Inclusion Signature Program at Boston University School of Public Health.
We offer a Subsidized Visiting Elective Program for medical students from ethnicities that are underrepresented in medicine.

Our Patients
70% Black or hispanic
30% do NOT speak English as their primary language
>50% have annual household income <$20,400
Our Community
Boston Demographics: 2010 Census
Black or African American: 24.4%
Hispanic or Latino of any race: 17.5%
Native American: 0.4%
Asian: 8.9%
Two or more: 3.9%
(NYC for comparison: 25.1% black, Hispanics of any race 27.5%, 11.8% are of Asian descent)
Our Clinical Resources
Ongoing public health research projects
Our Residents
BMC Resident Demographics: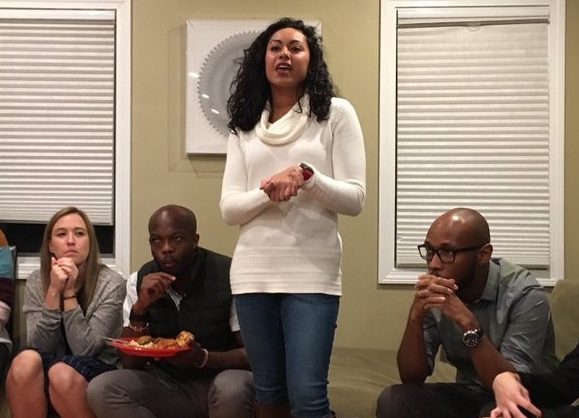 6.1% Black/African American

5.5% Hispanic/Latino

0.3% Native Hawaiian or Pacific Island

5.1% Multi-racial

12.3% LGBTQ
"A Globe survey of 12 Boston hospitals found that only BMC and Carney match or exceed the national average." – Boston Globe, 12/2017
We host an annual Diversity Dinner on two dates: Mid November and Mid December. These are opportunities to get a glimpse into how we at BMC EM embrace diversity within our program and within our greater Boston community. We highly encourage applicants who identify as any of the minorities mentioned above to attend one of these events and to schedule their interviews near these dates. All members of our community and all applicants who are moved to learn more and participate in our efforts are also invited to join us at this event.
What are national Emergency Medicine advocacy organizations doing about diversity and inclusion?
Our Faculty