BMCED Launches Innovative 'Learning Moment' Platform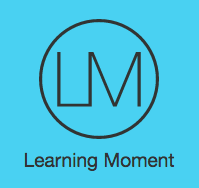 We are pleased to announce the launch of Learning Moment, a novel educational tool designed to optimize experiential learning while working clinically and encourage the culture of teaching and learning within the medical field.
Created and designed by Dr. Alex Sheng, Assistant Professor and Assistant Residency Program Director, Dr. Jeff Schneider, Assistant Professor and Assistant Dean for Graduate Medical Education, and Dr. Ryan Sullivan, Emergency Physician at Lawrence General Hospital and BMC EM alumnus, Learning Moment utilizes interactive mapping technology to optimize experiential learning.
Users are able to log "learning moments" that occur during clinical work through Learning Moment's web-based platform. The creators hope is that synthesis of discreet learning experiences into coherent, tangible "learning moments" will facilitate retention and application of knowledge. Learning Moment uses the collection of "learning moments" to create a searchable and shareable repository of clinically-oriented educational content for the platform's entire community of medical students, residents, and faculty. Finally, Learning Moment hopes to help educators develop a better understanding of the intricacies of teaching and learning in the modern clinical environment.
Read more about the Learning Moment project.