BMCED Celebrates 30 Years of Residency Training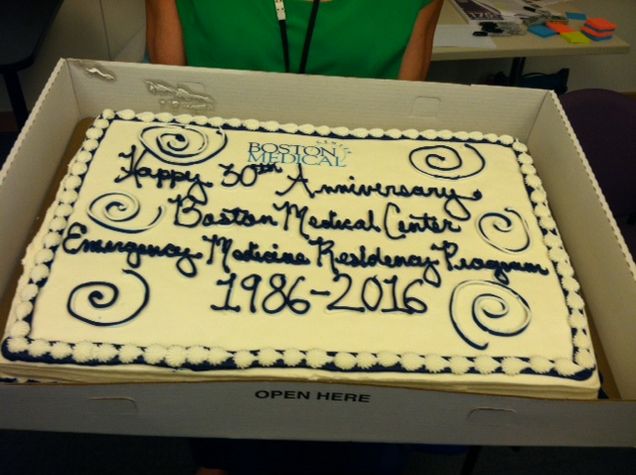 We are proud to announce that this year marks the 30th anniversary of our residency program!
There is a lot in our history to celebrate. Not only are we the oldest EM residency in the City of Boston, but we continue to advance the field of emergency medicine through our commitment to provide compassionate care to an under-served patient population, our many publications and cutting-edge research, our faculty's dedication to resident training, and our world-class public health initiatives such as Project ASSERT, the Violence Intervention Advocacy Program, and the Injury Prevention Center, to name a few.
In addition, our residency has produced a large alumni network with graduates who have become true leaders in the specialty, and who have founded many other EM programs across the country.
Despite numerous obstacles, our program helped establish emergency medicine as a respected medical specialty in Boston and New England.
Congratulations to all the pioneers of emergency medicine, our alumni, faculty, and residents!