Dr. James Feldman Named Senior Reviewer for Annals of Emergency Medicine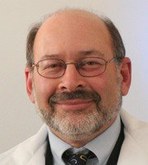 Congratulations to Dr. James Feldman, Professor and Vice Chair of Research for the Department of Emergency Medicine, for being named a Senior Reviewer for the Annals of Emergency Medicine.
Calling him "among the best of the very best," Annals cited Dr. Feldman's "very substantial academic contribution to the journal and our specialty" as a reason why he was chosen for the position.
Dr. Feldman also serves as Chair of the Institutional Review Board and is a member of the Committee on Publications for the Massachusetts Medical Society.