Dr. James Feldman in Local News for Marathon Training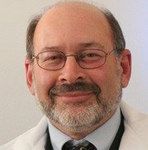 Dr. Feldman was recently featured in the MetroWest Daily News as he trains for his first Boston Marathon to help raise money for the new Emergency Department at BMC.
In addition, Dr. Feldman is writing a blog about his experience training for the Marathon, and his thoughts on the history of Emergency Medicine at Boston City Hospital / Boston Medical Center.
Join us in congratulating him on this inspiring endeavor!