Dr. Ed Bernstein Published in Boston Herald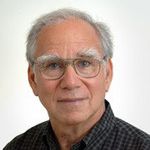 Congratulations to Dr. Ed Bernstein, Professor of Emergency Medicine and Director of the Public Health Section, for his recently published opinion piece in the Boston Herald outlining the need for a cohesive response from the State of Massachusetts to the growing epidemic of opioid addiction.
We are proud to have an expert in the field of opioid and substance abuse leading the charge here at BMC! Read the article in its entirety here.