Emergency Residents Tour Renowned Homeless Shelter
Emergency medicine second-year residents recently toured the Pine Street Inn, a well-respected non-profit organization that advocates and provides numerous services for members of the Greater Boston community who are experiencing homelessness.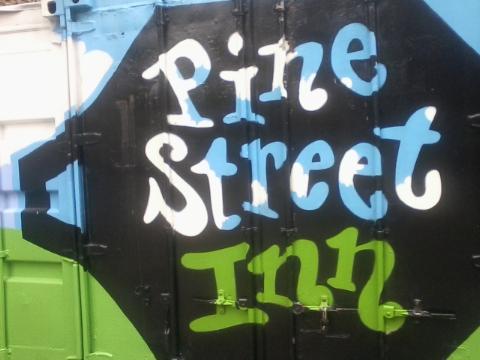 Tours of local shelters and non-profit programs have been integrated into the residency program's curriculum, promoting better understanding of the perspectives and backgrounds of many patients who visit the Emergency Department.
The Pine Street Inn offers emergency shelter, food, job training, case management services, and permanent housing for both men and women. Pine Street Inn guests receive medical services through Boston Health Care for the Homeless, a non-profit primary care program based on the Boston Medical Center campus. The Pine Street Inn is nationally recognized for its innovative approaches to combating homelessness.
More information about the Pine Street Inn and Boston Health Care for the Homeless can be found at www.pinestreetinn.org and www.bhchp.org, respectively.