Dr. James Feldman Receives Prestigious Massachusetts Medical Society Education Award
We are proud to announce that Dr. James Feldman, Professor of Emergency Medicine and Vice Chair of Emergency Medicine Research, has received the Massachusetts Medical Society 2014 Grant V. Rodkey, M.D. Award for Significant Contributions to Medical Students.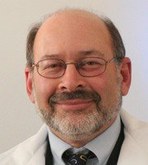 The Massachusetts Medical Society awarded Dr. Feldman this honor because of his "passion and selfless dedication to mentoring medical students, residents, and faculty members; how he encourages students and faculty, by the example of his leadership, to actively participate in organized medicine and apply scientific evidence to practice guidelines and health policy; and how he exemplifies the highest standards of civic and professional responsibility."
The award ceremony will be held at the Massachusetts Medical Society annual meeting on May 16th in Boston.