Felipe Agudelo, PhD, MPH, Named Associate Director of Diversity, Equity & Inclusion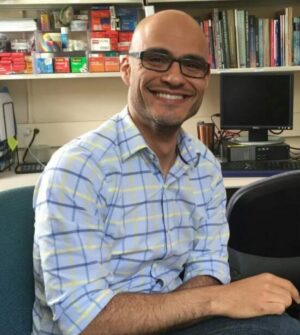 Felipe Agudelo, PhD, MPH has been named associate director of diversity, equity & inclusion for the school. Agudelo received his PhD in curriculum studies from DePaul University and an MPH from the National School of Public Health – University of Antioquia in Colombia. His research and expertise include the school-to-prison pipeline, restorative justice, curriculum design and evaluation, and the intersection of public health, hate speech and digital racism on social media.
Agudelo has worked at a number of academic institutions, where he taught and advised graduate and undergraduate students in health equity, race and social justice. He will conduct research and data analysis regarding the school's DEIA initiatives, programs and services; plan, coordinate, facilitate and evaluate programming and events; and serve as a liaison for the office. He looks forward to working and connecting with our students, staff, faculty, and alumni.