Don Siwek, PhD, Dies at 63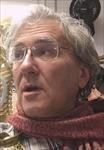 Don Siwek, PhD, Research Assistant Professor of Anatomy & Neurobiology and Associate Director of the Master's in Forensic Anthropology program, died Monday, December 11, from complications from a recent illness. He was 63.
A beloved faculty member, Siwek was a long-standing member of the BUSM community, having entered the Division of Graduate Medical Sciences in 1981. He received his PhD from the Department of Anatomy & Neurobiology in 1989. He taught anatomical sciences for more than 25 years for the Biomedical Forensic Sciences, Forensic Anthropology, and Bioimaging Graduate Medical Sciences programs. His research interests included comparative anatomy and histology.
Previous administrative responsibilities included serving as the Database Manager for the BU Alzheimer's Disease Center from 1996-2001 and as Associate Director of the Laboratory for Sleep and Cognition from 2001-2005. In addition, Siwek was a research health scientist at the Edith Nourse Rogers Memorial Veterans Hospital in Bedford, Mass., from 1992-2001.
Siwek is best known to thousands of alumni for his teaching in gross anatomy, beginning as a graduate teaching assistant in 1984, and continuing until his death. His imaginative teaching style, dedication, and enthusiasm endeared him to medical, dental, and graduate students, and laterally to students in the Bioimaging and Forensics Masters programs.
He is survived by his wife Melissa, his daughter Kelsey, son Max and sister Alexandra Siwek.