Glenn Markenson Appointed Director, Center for Military and Post Deployment Health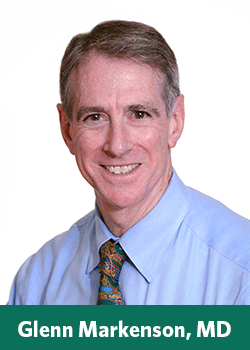 Glenn Markenson, MD, professor of Obstetrics and Gynecology, has been appointed Director of the Center for Military and Post Deployment Health at Boston University Medical Campus (BUMC).
Markenson joined the BUMC community in 2016 as professor of OBGYN and director of Maternal Fetal Medicine and the Antenatal Fetal Testing Unit at Boston Medical Center.
A retired colonel, Markenson's military career spanned more than 25 years including active duty Army, the Army Reserves and the Air National Guard. Deployed as a physician during Desert Storm and Iraqi Freedom, he has hands-on experience regarding the unique health concerns of our military members, both during war and peacetime operations. Serving as a military physician, flight surgeon and medical group commander, he has extensive experience in pre- and post-deployment medicine.
He has a long interest in research to improve the health of military personnel. His first published paper was on the impact of women's health during Desert Storm. An active investigator, he also chairs the Green IRB Panel providing a broader view of BUMC's research programs.
Markenson received his BA in 1982 and his MD in 1986 from Tulane University. He completed a residency in obstetrics and gynecology at Tripler Army Medical Center in Honolulu and a fellowship in maternal-fetal medicine at Madigan Army Medical Center in Tacoma, Wash. He returned to Tripler in 1994 and served as assistant director of maternal-fetal medicine. In 1997, he was recruited as an assistant professor of Tufts University School of Medicine and an attending maternal-fetal medicine physician at Baystate Medical Center in Springfield, where also directed the Perinatal Diagnostic Center as well as division of maternal-fetal medicine. He also chaired the IRB and was the medical director of the human research protection program, eventually rising thru the ranks to professor of OBGYN.
We thank Anna Hohler, MD, for serving as the center's inaugural Director and we wish her well in her new position as Chair of Neurology at Steward-St. Elizabeth's Medical Center and Director of Medical Student Education for the Steward HealthCare Group.
The Center for Military and Post Deployment Health was created to facilitate interdisciplinary research and programming on military health for active service members and veterans, including environmental exposures, trauma, post traumatic stress disorder and traumatic brain injury. The Center builds on the work of the Joining Forces conference held annually at BUSM. Any faculty interested in participating in the Center should contact Monica Parker-James at monicapj@bu.edu.