Kristen Goodell, MD, Appointed Assistant Dean of Admissions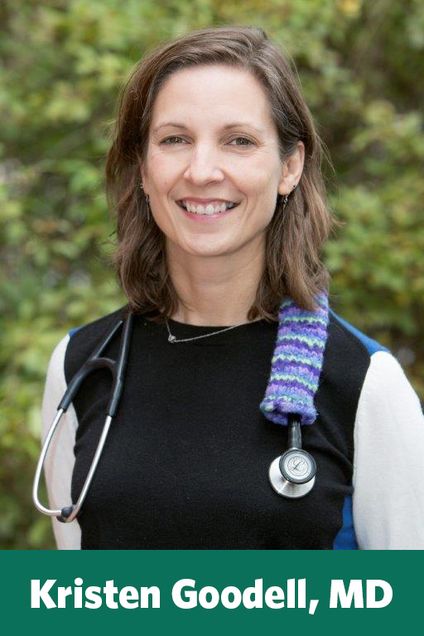 Kristen H. Goodell, MD, has been appointed Assistant Dean of Admissions at BUSM, effective Sept. 5. Goodell will become Associate Dean of Admissions upon Dr. Robert Witzburg's previously announced retirement (after 16 years in that role) on June 30, 2018.
In addition to her role in Admissions, Goodell will be an Assistant Professor of family medicine and an attending physician in family medicine at Boston Medical Center.
Goodell has served on Harvard Medical School's Admissions Committee since 2014. She also serves as Director of Medical Education and Co-Director of the Harvard Home for Family Medicine in Harvard Medical School's Center for Primary Care. In this role, she has developed and implemented educational programs in primary care and family medicine including the creation of new courses at all levels of medical education; from medical students through CME, with a particular focus on clinical skills, information mastery, and interprofessional education. Throughout her career, Goodell has served as a mentor for medical students, particularly during points of career transition, as well as serving as faculty advisor for student organizations and committees. In addition, she has served as the School Physician for the City of Medford since 2008 and a family physician at Winchester Physician Associates since 2007.
Goodell received her bachelor's degree from Colby College and her MD from Columbia University College of Physicians and Surgeons. She completed a residency in family medicine from the Tufts University Family Medicine Residency Program and a Tufts Master Teacher Fellowship from Tufts University School of Medicine.
Goodell is Chair of the national Council on Graduate Medical Education and Co-Chair of the Leadership Development Task Force of the Council on Academic Family Medicine. She is an ad hoc reviewer for the journals Academic Medicine, Family Medicine and Annals of Family Medicine. She also served as a faculty consultant on medical education for the USAID-funded Health Advancement in Vietnam, and worked to address the oral health competency gap in primary care training with funding from the Health Resources and Services Administration (HRSA).