Jean-Bosco Tagne, Ph.D.
Faculty and Fellows
---
Assistant Professor of Medicine
Assistant Professor of Molecular Medicine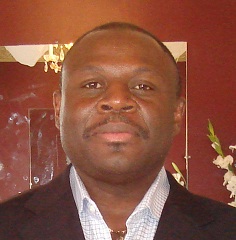 Undergraduate Education:
-Associate in Biology: University of Yaoundé, Cameroon
-BSc Biochemistry & General Microbiology
: University of Ouagadougou (BF)
Graduate School Master Program:
-MSc Biochemistry and Applied Microbiology: University of Ouagadougou (BF)
-MSc Biotechnology and Biomedical Science: University of Massachusetts, MA
Graduate School PhD Program:
-University of Massachusetts-USA
Post-doctoral Fellowship:
-Boston University School of Medicine, Department of Medicine at the Pulmonary Center-USA
Special Interests:
Research:
Targets of the thyroid transcription factor 1 (Ttf1, NKX2-1) a homeodomain necessary for normal lung, thyroid and brain development and other lung regulators in lung development and diseases.
One of the main goals of the research in our lab is to identify, characterize and understand the mechanisms of target gene regulation during lung development and lung diseases (Cao et al, J. Biol. Chem. 2010). We have used genome-wide approaches (Lee et al, Science. 2002 298 (5594), Harbison CT et al, Nature. 2004 431(7004), Workman C et al, Science 2006 312: 1054) to identify and map targets of the key lung epithelial transcription factor Nkx2.1 in the developing lung. This factor and some of their major targets are being altered in lung diseases such as cancer (Tagne et al, PLoS ONE, 2012, Varma et al, J. Biol. Chem. 2012). Potential links between development and cancer is now being evaluated as related genes may also uncover novel regulatory mechanisms for therapeutic targeting not only during development but also in other diseases associated with altered levels of Nkx2-1 such as neonatal respiratory distress, Brain-Lung-Thyroid syndrome, and acute respiratory distress syndrome.
Role of Nkx2.1-regulated miRNAs in mouse lung development and diseases.
Many miRNAs are important in modulating lung gene expression and differentiation of progenitor cell populations. We are currently evaluating and characterizing potential Nkx2.1-regulated miRNAs identified in microRNA arrays by determining their patterns of expression and their effect in both cell proliferation and differentiation in lung development. We are also manipulating their expression in vitro and in vivo to validate their role in regulating lung genes and correlating their expression patterns and downstream targets in development and diseases because of the evidence that these genes may contribute to the abnormal lung phenotypes in Nkx2-1 mutant mouse models we are using and in cancer with the expectation that the ongoing analyses will reveal the underlying mechanisms driving cell proliferation, survival and differentiation in lung development and in lung diseases in which Nkx2-1 levels are altered. As the regulatory mechanisms to be studied in this project are also linked to tumor suppression our findings have the potential to contribute to the understanding and the control of lung tumor formation.
Use of novel Nano-emulsion technology for drug and miRNAs deliveries.
Major challenges for development of a delivery system for miRNAs are the instability and their short biological half-life. To overcome this, one needs to optimize the formulation with smart drug delivery systems made up of complexes particles size of molecules in the sub-micron range referred to as nanoparticles suitable for the treatment of patients.
Using this technology, we have developed a novel Nano emulsion technology drug delivery platform that can deliver a medication contained within these compositions. Our composition is either a liposomal or non-liposomal, stable Nano emulsion selectively taken up by cells by exploiting the aspect that the Nano-delivery system is made of natural substances such as oil, surfactants and water, natural non viral gene vector such as chitosan a promising delivery tools for polymer-based nanoparticles or the highly efficient catalyst gold nanoparticles because of their potential applications in biology and medicine. We have successfully used this system to introduce Tamoxifen and Dacarbazine into human cancer cells (Tagne et al, Mol. Pharm. 2008 5(2): 280-6), (Tagne et al, Mol. Pharm. 2008 5(6): 1055-63)) and are currently expanding these technologies to facilitate introduction of genes and microRNAs into lung cells. 
Our lab is currently using this technology to deliver Hydroxyurea for Sickle cell disease (SCD) a complex disorder characterized by clinical heterogeneity and pathologic evidence of intimal hyperplasia, proliferative changes and internal elastic lamina disruption across vascular beds so do Pulmonary hypertension (PH), an independent risk factor for mortality in the suffering patients and other growth factors. We plan to utilize this technology with our endothelial cell cultures.  This represents the first attempt at direct gene manipulation of the endothelium using Nano-technology and promises to advance the therapeutic options for these patients.
Our design Nano emulsion based technology is capable of selectively targeting the cells/organ and delivering a combination of active miRs molecules with some tagged with fluorescent reporter or imaging agent(s) for live imaging.
NB: Our lab is part of the NANOTHERANOSTIC PLATFORMS FOR CANCER AND VASCULAR DISEASE Boston University ARC with multiple projects.
Selected peer-reviewed publications:
Lee TI, Rinaldi NJ, Robert F, Odom DT, Bar-Joseph Z, Gerber GK, Hannett NM, Harbison CT, Thompson CM, Simon I, Zeitlinger J, Jennings EG, Murray HL, Gordon DB, Ren B, Wyrick JJ, Tagne JB, Volkert TL, Fraenkel E, Gifford DK, Young RA. Transcriptional regulatory networks in Saccharomyces cerevisiae. Science. 2002 298 (5594):799-804.
Kleene KC, Cataldo L, Mastrangelo MA, Tagne JB. Alternative patterns of transcription and translation of the ribosomal protein L32 mRNA in somatic and spermatogenic cells in mice. Exp Cell Res. 2003 291(1):101-10.
Harbison CT, Gordon DB, Lee TI, Rinaldi NJ, Macisaac KD, Danford TW, Hannett NM, Tagne JB, Reynolds DB, Yoo J, Jennings EG, Zeitlinger J, Pokholok DK, Kellis M, Rolfe PA, Takusagawa KT, Lander ES, Gifford DK, Fraenkel E, Young RA; Transcriptional regulatory code of a eukaryotic genome Nature. 2004 431(7004):99-104.
Tachibana C, Yoo JY, Tagne JB, Kacherovsky N, Lee TI, Young ET. Combined global localization analysis and transcriptome data identify genes that are directly coregulated by Adr1 and Cat8. Mol Cell Biol. 2005 25(6):2138-46.
Workman C, Mak HC, McCuine S, Tagne JB, Ozier O, Begley T, Samson L, and Ideker T. A systems approach to mapping DNA damage response pathways. Science 2006 312 :1054 – 1059.
Kuo F, Kotyla T, Wilson T, Kifle L, Panagiotou T, Gruverman I, Tagne JB, Shea T, Nicolosi R. A nanoemulsion of an anti-oxidant synergy formulation reduces tumor growth rate in neuroblastoma-bearing nude mice. J Exp Ther Oncol. 2007 6(2):129-35.
Tagne JB, Kakumanu S, Gupta S, Volkert T, Young AR and Nicolosi RJ. Nanoformulation and Cancer Therapy: Study of DNA Damage and repair Pathway by Expression and Genome Wide Location Analysis (GWLA). The FASEB Journal. 2007; 21:lb158.
Tagne JB, Kakumanu S, Ortiz D, Shea T and Nicolosi RJ. A Nano-emulsion formulation of Tamoxifen Increases its Efficacy in a Breast Cancer Cell Line. Mol Pharm. 2008 5(2):280-6.
Tagne JB, Kakumanu S, Nicolosi RJ. Nanoemulsion Preparations of the Anticancer Drug Dacarbazine Significantly Increase Its Efficacy in a Xenograft Mouse Melanoma Model. Mol Pharm. 2008 5(6):1055-63.
Tagne JB, Gupta S, Vo T, Cao Y, Volkert T, Ramirez MI. Identification of Titf1 target genes in the developing lung. Am J Respir Crit Care Med 2009 179: A 1870.
Cao, Y, Vo, T, Millien, G, Tagne, JB, Kotton, D, Mason, RJ, Williams, MC, Ramirez, MI. Epigenetic mechanisms modulate thyroid transcription factor 1-mediated transcription of the surfactant protein b gene. J Biol Chem. 2010 285(3):2152-64.
Kakumanu S, Tagne JB, Wilson T, Nicolosi RJ. A Nanoemulsion Formulation of Dacarbazine Reduces Tumor Size in a Xenograft Mouse Epidermoid Carcinoma Model Compared to Dacarbazine Suspension. Nanomedicine: Nanotechnology, Biology and Medicine. S1549-9634 (10) 00429-6 Nano40.
Tagne JB, Gupta S, Gower C.A, Shen, SS, Varma S, Lakshminarayanan, M, Cao, Y, Spira A, Volkert, T, Ramirez, MI. Genomic analyses of Nkx2-1 transcriptional targets in mouse lung development uncover regulatory patterns conserved in human lung tumors. PLoS ONE 7(1): e29907. doi: 10.1371/journal.pone.0029907.
Varma S, Cao Y, Tagne JB, Lakshminarayanan M, Li J, Friedman TB, Morell RJ, Warburton D, Kotton DN, Ramirez MI. The Transcription Factors Grainyhead-like 2 and NK2 Homeobox 1 Form a Regulatory Loop that Coordinates Lung Epithelial Cell Morphogenesis and Differentiation. J Biol. Chem. 2012 Sep 6. PMID: 22955271.
Patents
Nicolosi, R, Tagne, JB, University of Massachusetts Lowell (WO/2008/016664) Compositions and methods for treating cancer with dacarbazine nanoemulsions.