Epithelial Cell Biology
Basic Science Research
---
Mission Statement: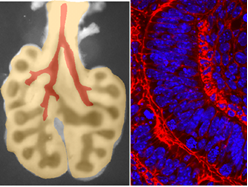 A major focus of the research at the Pulmonary Center focuses on epithelial cell and molecular biology. This focus relates to the central role that the pulmonary epithelium plays in normal lung function, and to the fact that a key element of lung diseases is dysregulation of epithelial cell function and growth. The broad research goals are focused on developing a detailed understanding of how epithelial genes are regulated during lung development and during injury-repair and cancer. Studies are directed at understanding how specific subsets of genes are selectively expressed at different sites along the bronchial tree. The counterpart to understanding normal epithelial gene expression is to characterize altered regulation during disease pathogenesis and tumor progression. All of these diverse studies have a common objective, that is, to develop an understanding of disease processes in sufficient molecular detail to allow the design of highly specific therapeutic interventions in human patients.
Background: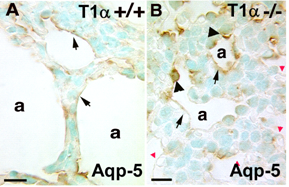 Research in epithelial biology was initiated at the Pulmonary Center in the 1970s with studies exploring the mechanisms of neutrophil elastase-induced emphysema in experimental animals. Since that time the group has grown to include a large number of senior and junior investigators, fellows, graduate students and technicians. Currently, the Lung Epithelial Biology Program brings together a multidisciplinary team of investigators with research interests in developmental and stem cell biology, lung regeneration,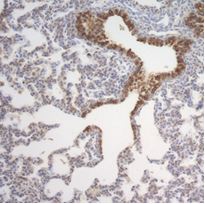 lung cancer, genomics and bioinformatics. Funding for studies in epithelial biology derives from multiple sources such as NIH/NHLBI individual RO1 grants and a Developmental Biology Program Project grant, a NIH/NIEHS Genes and Environment Initiative, the Doris Duke Charitable Foundation, American Lung Association, Parker B. Francis Fellowship and other sources. Investigators meet in weekly conferences to share expertise, discuss ongoing research, and review relevant publications. In addition, the investigators have a variety of ongoing interactive studies with the Pulmonary Immunology group, with other divisions of the Department of Medicine and with the Department of Pathology.
Current areas of investigation:
Regulation of lung cell fate in early respiratory progenitors and mechanisms of induction of the lung primordium in the embryo.
Role of microRNAs, chromatin modifications and DNA methylation in early lung organogenesis.
Mechanisms of lung epithelial lineage specification in stem (ES) cells or induced pluripotent (iPS) stem cells.
Identification of genetic pathways that control epithelial branching and proximal-distal differentiation in the developing airways
Regulation of alveolar sac formation and type I cell differentiation
Identification of the molecular targets of oxidant damage in airway epithelial cells and characterization of the molecular responses induced to protect the lung
Characterization of the molecular changes in lung epithelial cells during progression to lung cancer and identification of specific target genes that may be critical for tumor invasion and metastasis
Regulation of secretory, ciliated and neuroendocrine cell fate in the developing and adult airways.
Defining the impact of cigarette smoke on airway epithelial gene and microRNA expression and exploring how variability in this genomic response can serve as a biomarker for lung cancer among smokers.
Understanding the role of Ets proteins in lung cancer metastases
Development of a new tumor staging paradigm for resectable NSCLC that identifies patients who may require adjuvant therapy to prevent recurrence.
Role of microRNAs in idiopathic pulmonary fibrosis.
Characterization of molecular mechanisms that control flattening of lung alveolar epithelial type I cells during development.
Study innervation of the pulmonary tract in development and diseases
Identification of gene and microRNA expression changes that occur with disease progression in lung tissue from smokers with emphysema.
mechanisms involved in stem cell self-renewal and differentiation using ES cells, induced Pluripotent Stem (iPS) cells, hematopoietic stem cells and their genetic manipulation by lentiviral vector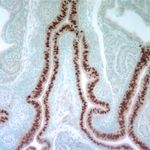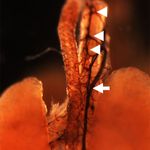 To pursue these studies, researchers make extensive use of genetically altered animals and cells engineered to overproduce, ectopically produce, or underproduce a specific protein. These approaches are complemented by in vitro methods that use cell and organ cultures, cell isolation and purification by cell sorting, standard molecular biochemistry, morphologic techniques including immunohistochemistry and in situ hybridization, and others. Gene expression levels are determined by quantitative real-time polymerase chain reaction measurements. All investigators utilize gene expression microarrays to characterize molecular cellular phenotypes in select epithelial cell populations.
Faculty Members of the Epithelial Group:
Jerome S. Brody, MD, Professor of Medicine
Wellington V. Cardoso, MD, PhD, Professor of Medicine
Alan Fine, MD, Professor of Medicine
Martin Joyce-Brady, MD, Associate Professor of Medicine
Alan Fine, MD, Associate Professor of Medicine
Maria I. Ramirez, PhD, Associate Professor of Medicine
Avrum Spira, MD Associate Professor of Medicine
Darrell Kotton, MD Associate Professor of Medicine
YuXia Cao, MD, Assistant Professor of Medicine
Jining Lü, PhD, Assistant Professor of Medicine
Darrell Kotton, MD Assistant Professor of Medicine
Jaime Murphy, MD Assistant Professor of Medicine
Andrew Wilson, MD, Assistant Professor of Medicine
Ross Summer, MD, Assistant Professor of Medicine
Hasmeena Kathuria, MD Assistant Professor of Medicine
Felicia Chen, MD, Assistant Professor of Medicine
Xingbin Ai, PhD, Assistant Professor of Medicine
Konstantin Izvolsky, PhD, Research Assistant Professor of Medicine
Marc Lenburg, PhD Assistant Professor of Medicine
Frank Schembri, MD Assistant Professor of Medicine
Gang Lu, PhD Assistant Professor of Medicine
Gustavo Mostoslavsky, MD, PhD, Assistant Professor of Medicine
Postdoctoral Fellows:
Jean Bosco Tagne, PhD
Po-Nien Tsao, MD
Katrina Steiling, MD
Jennifer Beane, PhD
Christine O'Brien, MD
Christina Anderlind, MD
Anna Rudnicki, MD
Shamik Ghosh, Ph.D.
Aba Somers, MD
Feng Cheng, PhD
Zhihua Jiang, PhD
Saaket Varma, PhD
Thanh Tran, PhD
Cesar A. Sommer, PhD
Laertis Ikonomou, PhD
Arjun Guha, PhD
Jesus Paez-Cortez, MD
Students:
Junjie Wu
Michelle Vasconcelos
Leah Cushing
Sri Sidhar
Julie Zeskind
John Brothers
Adam Gowers
Tyler Longmire
Constantina Christodoulou
Chris Ford
Dolly Thomas
Selected Publications:
Spira A, Beane JE, Shah V, Steiling K, Liu G, Schembri F, Gilman S, Dumas YM, Calner P, Sebastiani P, Sridhar S, Beamis J, Lamb C, Anderson T, Gerry N, Keane J, Lenburg ME, Brody JS.Airway epithelial gene expression in the diagnostic evaluation of smokers with suspect lung cancer. Nat Med. 2007 Mar;13(3):361-6.
Tsao PN, Vasconcelos M, Izvolsky KI, Qian J, Lu J, Cardoso WV. Notch signaling controls the balance of ciliated and secretory cell fates in developing airways. Development 136: 2297-2307, 2009.
Fine, A. Breathing Life into the Lung Stem Cell Field. Cell Stem Cell 4:468-469, 2009
Sloan K.A., H.A. Marquez, Li, J, Y.X. Cao, A. Hinds, C.J, O'Hara, S. Kathuria, M.I. Ramirez, M.C. Williams, and H. Kathuria. Increased PEA3/E1AF and Decreased Net/Elk-3, both Ets Proteins, Characterize Human NSCLC Progression and Regulate Caveolin-1 Transcription in Calu-1 and NCI-H23 NSCLC Cell Lines. Carcinogenesis, in press 2009
Tsao PN, Chen F, Izvolsky KI, Walker J, Kukuruzinska MA, Lu J, Cardoso WV. Gamma-secretase activation of notch signaling regulates the balance of proximal and distal fates in progenitor cells of the developing lung. J. Biol. Chem. 283:29532-29544, 2008.
Sommer CA, Stadtfeld M, Murphy GJ, Hochedlinger K, Kotton DN, Mostoslavsky G. "iPS Cell Generation Using a Single Lentiviral Stem Cell Cassette." Stem Cells. Dec 18, 2008 [Epub ahead of print].
Wilson AA, Kwok LW, Hovav AH, Ohle SJ, Little FF, Fine A, Kotton DN. "Sustained Expression of alpha1-antitrypsin After Transplantation of Manipulated Hematopoietic Stem Cells". Am J Respir Cell Mol Biol. 39(2):133-41. Aug 2008.
Sridhar S, Schembri F, Zeskind J, Shah V, Gustafson AM, Steiling K, Liu G, Dumas YM, Zhang X, Brody JS, Lenburg ME, Spira A.Smoking-induced gene expression changes in the bronchial airway are reflected in nasal and buccal epithelium.BMC Genomics. 2008 May 30;9:259.PMID: 18513428
Mammoto, A., Connor, K.M., Mammoto, T., Yung, C. W., Huh, D., Aderman, C.H., Mostoslavsky, G., Smith, L.E.H. and Ingber, D.E. A mechanosensitive transcriptional mechanism that controls angiogenesis. 2009. Nature. Doi:10.1038. 457:1103-1108.
Cardoso WV, Kotton DN. Specification and patterning of the respiratory system. (February 20, 2006), StemBook, ed. The Stem Cell Research Community, StemBook, doi/10.3824/stembook.1.10.1 http://www.stembook.org. 2008
Summer, R., Little, F.F., Ouchi, N., Takemura, Y., Aprahamian, T., Dwyer, D., Fitzsimmons, K.. Suki, B., Parameswaran, H., Fine, A., Walsh, K. Alveolar macrophage activation and an emphysema-like phenotype in adiponectin-deficient mice. American Journal Physiology Lung Cell Molecular Physiology 294: L1035-L1042, 2008
Beane J, Sebastiani P, Liu G, Brody JS, Lenburg ME, Spira A.Reversible and permanent effects of tobacco smoke exposure on airway epithelial gene expression.Genome Biol. 2007;8(9):R201.PMID: 17894889
MH Lowry, BP McAllister, LAS Brown, E C Lucey, S Amar, WW Cruickshank, JC Jean, P Johnson, K Braun, T Wight, and M Joyce-Brady. Lung Lining Fluid Glutathione Attenuates IL13 Induced Asthma. American J Resp Cell Molec Biol. 38 (5): 509-516, 2008.
M Joyce-Brady, JC Jean, RE Marc, LAS Brown, Lung Lining Fluid Glutathione in Antioxidant Defense and Cysteine Supply, In RM Mohan (ed), Research Advances in Respiratory, Cell & Molecular Biology 1, pp. 1-18, Kerala: Global Research Network, 2009.
Spira A, Beane J, Shah V, Liu G, Schembri F, Yang X, Palma J, Brody J. Effects of Cigarette Smoke on the Human Airway Epithelial Cell Transcriptome. Proc Natl Acad Sci USA. 101:10143-8, 2004
Spira, A, Beane J, Schembri F, Liu G, Yang X, Ding C, Gilman S, Cantor C, and Brody J. Noninvasive method for obtaining RNA from buccal mucosa epithelial cells for gene expression profiling. Biotechniques. 36:484-87, 2004
Hoffman A, Awad T, Spira A, Palma J, Webster T, Wright G, Buckley J, Davis R, Hubbell E, Jones W, Tibshirani R, Tompkins R, Triche T, Xiao W ,West M, Warrington J. Expression profiling – best practices for data generation and interpretation in clinical trials. Nature Reviews Genetics. 5: 229-38, 2004.
Tsao PN, Chen F, Izvolsky KI, Walker J, Kukuruzinska MA, Lu J, Cardoso WV. Gamma-secretase activation of notch signaling regulates the balance of proximal and distal fates in progenitor cells of the developing lung. J. Biol. Chem. Aug 11. [Epub ahead of print], 2008 (in press).
Izvolsky KI, Lu J, Martin G, Albrecht K, and Cardoso WV . Systemic inactivation of Hs6st1 in mice is associated with late postnatal mortality without major defects in organogenesis. Genesis 46:8-18, 2008.
Chen F., Desai T., Qian J., Niederreither K., Lu J, and Cardoso WV. Inhibition of Tgf beta signaling by endogenous retinoic acid is essential for primary lung bud induction. Development 134: 2969-2979, 2007.
Lü J, Qian J, Keppler D, Cardoso WV . Cathespin H is an FGF10 Target Involved in BMP4 Degradation during Mouse Lung Branching Morphogenesis J. Biol Chem 282:22176-22184, 2007.
Cardoso, WV and Lu, J. Regulation of early lung development: questions, facts and controversies. Development 133: 1161-1624, 2006.
Desai T, Chen F., Lu J, Qian J, Niederreither K., Dollé, P., Chambon, P., and Cardoso WV. Distinct roles for retinoic acid receptors alpha and beta in early lung morphogenesis. Dev. Biol., 291:12-24, 2006.
Lu J, Izvolsky KI, Qian J, and Cardoso WV. Identification of FGF10 targets in the embryonic lung epithelium during bud morphogenesis. J. Biol Chem 280:4934-4841, 2005.
Lü J, Qian J, Tang X, Li C, Chen F, Cardoso, WV. Differential expression of components of the microRNA machinery during mouse organogenesis. Biochem. Biophys. Research Com. 334:319-323, 2005.
Jean JC, Lü J, Joyce-Brady M, Cardoso WV. Regulation of Fgf10 gene expression in murine mesenchymal cells. J. Cell Biochem., 103:1886-1894, 2008.
Millien, G., Beane, J., Lenburg, M., Tsao, P., Lu, J., Spira, A., Ramirez, M.I. (2008) Characterization of the mid-foregut transcriptome identifies genes regulated during lung bud induction. Gene Expression Patterns 8(2):124-139.
Pogach M.S., Cao, Y., Millien, G., Ramirez, M.I., Williams, M.C. (2007) Key developmental regulators change during hyperoxia-induced injury and recovery in adult mouse lung. J. Cell. Biochem. 100(6):1415-29.
Kathuria, H., Cao, Y.X., Hinds, M.I., Ramirez, M.I. , Williams, M.C. (2007) The ETS protein ERM regulates caveolin-1 transcription in mouse lung epithelial, but not endothelial cell lines. J Cell Biochem. 102(1):13-27.
Millien, G., Spira, A., Hinds, A., Wang, J., Williams, M.C., Ramirez, M.I. (2006) Alterations in gene expression in T1alpha null lung: a model of deficient alveolar sac development. BMC Dev. Biol. 6(1):3
Murphy, J., Summer, R., Wilson , A.A., Kotton, D.N., and Fine, A . The Prolonged Life-Span of Alveolar Macrophages. American. Journal Respiratory. Cell Molecular Biology 38 : 380-385, 2008.
Summer, R., Fitzsimmons K., Murphy, J, and Fine, A. Isolation and Characterization of an Adult Lung Mesenchymal Progenitor Cell. Am J Respir Cell Mol Biol. 37:152-9, 2007.
Liang, S.X., Summer, R., Sun, X., and Fine. A. Gene Expression Profiling and Localization of Hoechst-effluxing CD45- and CD45+ Cells in the Embryonic Lung. Physiological Genomics. 23:172-181, 2005
Cardoso WV, and Kotton DN. "Specification and Patterning of the Respiratory System." StemBook. 2008. In Press
Murphy GJ, Mostoslavsky G, Kotton DN, and Mulligan RC. "Exogenous Control of Mammalian Gene Expression via Modification of Translational Termination." Nature Medicine 12(9):1093-9. Sept 2006.
Kotton DN, Fabian AJ, Mulligan RC. "Failure of Bone Marrow to Reconstitute Lung Epithelium." Am J Respir Cell Mol Biol. 33:328-334. Oct 2005.
Kotton DN, Fabian AJ, Mulligan RC. "A novel stem cell population in adult liver with potent hematopoietic reconstitution activity." Blood. 106:1574-1580. Sept 2005.
Mostoslavsky G, Kotton DN, Fabian AJ, Grey JT, Mulligan RC. "Efficiency of transduction of highly purified hematopoietic stem cells by lentiviral and retroviral vectors under conditions of minimal in vitro manipulation." Molecular Therapy 11(6):932-40. June 2005
Links: