Residency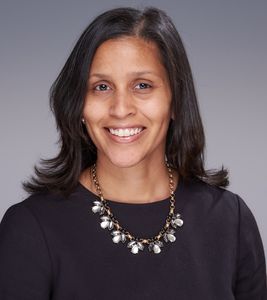 The Boston Medical Center/Boston University School of Medicine Psychiatry Residency is uniquely structured to provide training that combines clinical excellence and academic scholarship with the goal of providing a solid education in all areas of psychiatric practice, ranging from advocacy to psychopharmacology to psychodynamic psychotherapy. Our residents have exposure to a wide ranging clinical population and are supervised by our productive and talented faculty. These include public health researchers, clinical researchers and clinician-educators, all of whom are actively engaged in the educational process and a critical part of our training  environment. In addition to the clinical and academic experiences required by the ACGME, our residents are able to contribute to a wide variety of research projects with mentors who can assist them in the pursuit of their research and scholarly interests. We encourage all of our residents to participate in at least one scholarly project during training, and for those with additional interest, there is ample opportunity to get more involved in scholarly work.
The Residency Program is sponsored by the Boston University School of Medicine and our primary academic teaching institutions, Boston Medical Center (BMC) and the Department of Veterans Affairs in Boston and Bedford. Boston Medical Center is a 496-bed academic medical center located in Boston's historic South End, providing medical care for infants, children, teens and adults. BMC was created by the formal merger of Boston City Hospital and Boston University Medical Center Hospital in 1996. BMC remains one of the rare, successful public-private hospital mergers in the United States and is the largest safety net hospital in New England. We are very proud of our mission, which is to serve all patients regardless of age, cultural group or socioeconomic background; including low-income families, elders, people with disabilities, those who struggle with substance use, minorities and immigrants.
Through our association with the Bedford and Boston VA Hospital systems, our residents have access to one of the largest VA systems in the country.  The National Center for PTSD is the largest funded VA research program in the USA. The VA is a leader in addiction research and training and has other specialized areas including substance abuse treatment, schizophrenia, women's health, geriatric care, integrated behavioral health in primary care.
Another distinct aspect of our training program is Global Mental Health and Refugee Mental Health. We have a unique partnership with the MGH Chester Pierce Global Psychiatry Program and our own Global and Local Center for Mental Health Disparities.  This partnership allows us to strengthen the global delivery of quality psychiatric care through bi-directional research, training, technical assistance and service delivery with international global partners. This partnership enables residents to participate in research, teaching, as well as travel to our partner countries. Our residents are uniquely positioned to enhance their understanding of patients globally which can inform the care of our patients locally.
Our program is committed to developing leaders in social justice, advocacy, research and clinical care while servicing patients from all socio-economic backgrounds, ethnicities and cultures in a supportive environment that is dedicated to teaching, mentorship and scholarship. We are privileged to educate the next generation of psychiatrists and if you decide to interview at our Program, we look forward to talking with you in person!
Sincerely,
Michelle P. Durham, MD, MPH, Residency Training Director
Our Philosophy
The training program in the Boston University Medical Center Psychiatry Residency Program is designed to provide a breadth of knowledge of psychiatry, neurology, neuroscience, psychotherapies, and psychopharmacology. An integrated bio-psycho-socio-cultural model forms the basis of our approach. Our educational program progresses across four years of training from the basics in the PGY 1 year through advanced courses in the PGY 4. Educational programs include the core seminars and special programs as well as multiple learning opportunities with clinical rotations including rounds, clinical case conferences, and case-based learning for residents to learn about patient evaluation, psychopathology, and treatments. The Department of Psychiatry at Boston University School of Medicine is nationally recognized for its strengths in serving diverse communities in Addiction Psychiatry, Post-Traumatic Stress Disorder, Anxiety Disorders, Cross Cultural and Community Psychiatry, and Psychiatry Services.
Please click through our site tabs to learn about rotations, seminars, our residents, awards, and other program information. Our graduate first time board pass rate based on data from the new format is 100% compared with the national mean of 89%.
Information about Addiction Psychiatry, Consult-Liaison Psychiatry, and Public Psychiatry Fellowships can be found under Fellowships.
If you have additional questions, please contact the Program Coordinator, Shauna Gaughan (shauna.gaughan@bmc.org).